Culture
AWAKE, A dream of Standing Rock
"I am not dreaming. I'm Awake."
I've Been Woken
By The spirit inside that
demanded I open my eyes
and see the world around me.
Seeing that my children's future
was in peril. See that my life couldn't
wait and slumber anymore. See that I was
honored to be among those who are awake.
To be alive at this point in time is to see the rising
of the Oceti Sakowin. To see the gathering of nations
and beyond that, the gathering of all races and all faiths.
Will you wake up and dream with us? Will you join our dream. Will you join us?"
FLORIS WHITE BULL, ADVISOR AND CO-WRITER OF AWAKE, A DREAM FROM STANDING ROCK
[caption id="attachment_9799" align="aligncenter" width="714"]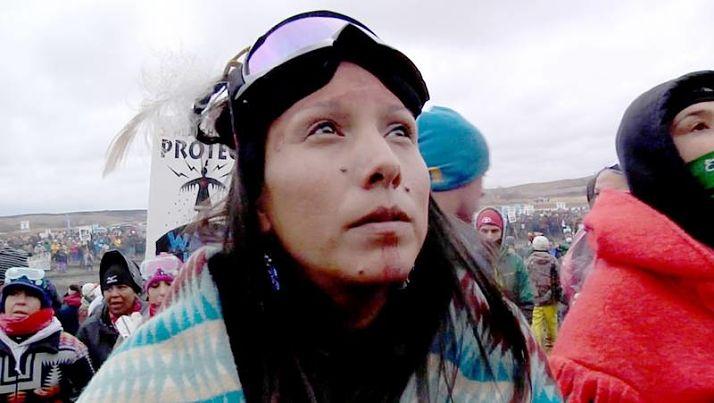 Floris White Bull at Standing Rock[/caption]
The Water Protectors at Standing Rock captured world attention through their peaceful resistance. AWAKE, A dream of Standing Rock captures the story of Native-led defiance that forever changed the fight against for clean water, our environment and the future of our planet, our environment and the future of our planet. The film is a collaboration between indigenous filmmakers, Directors Myron Dewey, Executive Producer Dough Good Feather and environmental Oscar Nominated filmmakers Josh Fox and James Spione. It is a labor of love to support the peaceful movement of the water protectors.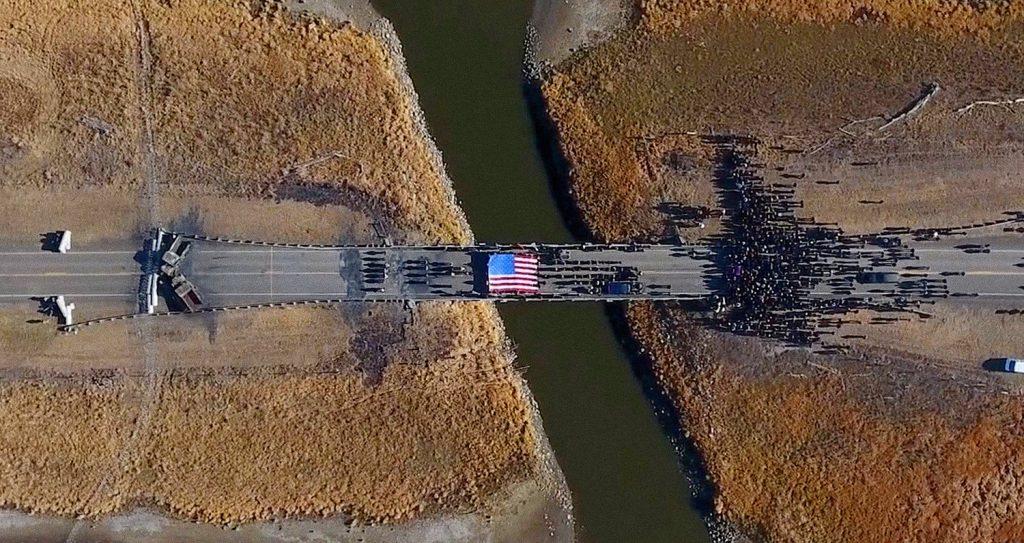 FURTHER INFO ON STANDING ROCK
The Dakota Access Pipeline is a controversial project that would bring fracked gas from the BaKKen Shale in North Dakota through South Dakota, Iowa and eventually to Illinois. The Standing Rock Nation and people all over the world oppose the project because the pipeline would run under the Missouri river, a source of drinking water for over 18 million people. There are thousands of miles of pipelines in United States and they leak every single day. Since 2010 over 3,300 oil spills and leaks have been reported.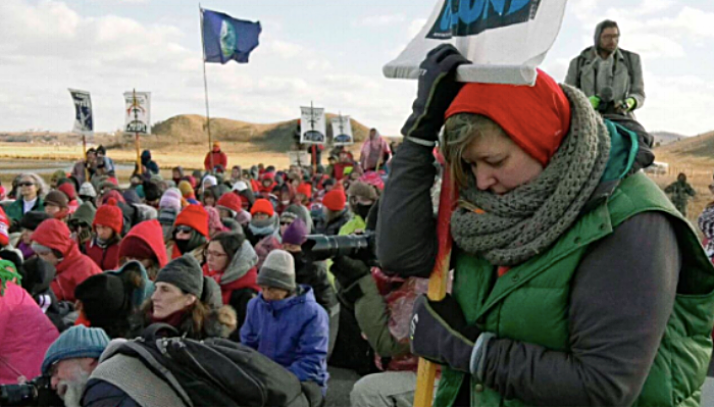 Tens of thousands of people gathered at Standing Rock to join the peaceful prayer actions. filmmakers Myron Dewey, Josh Fox and James Spione spent months on the front lines documenting North Dakota's violent response to Peaceful water protectors, journalists and medics at point-blank range. This film not only shows a very brutal police repression of peaceful protest, it is also a compilation of emotional interviews with members of the camp responding to having their civil liberties trampled on. In addition, industry are becoming more prevalent in the United States and the World.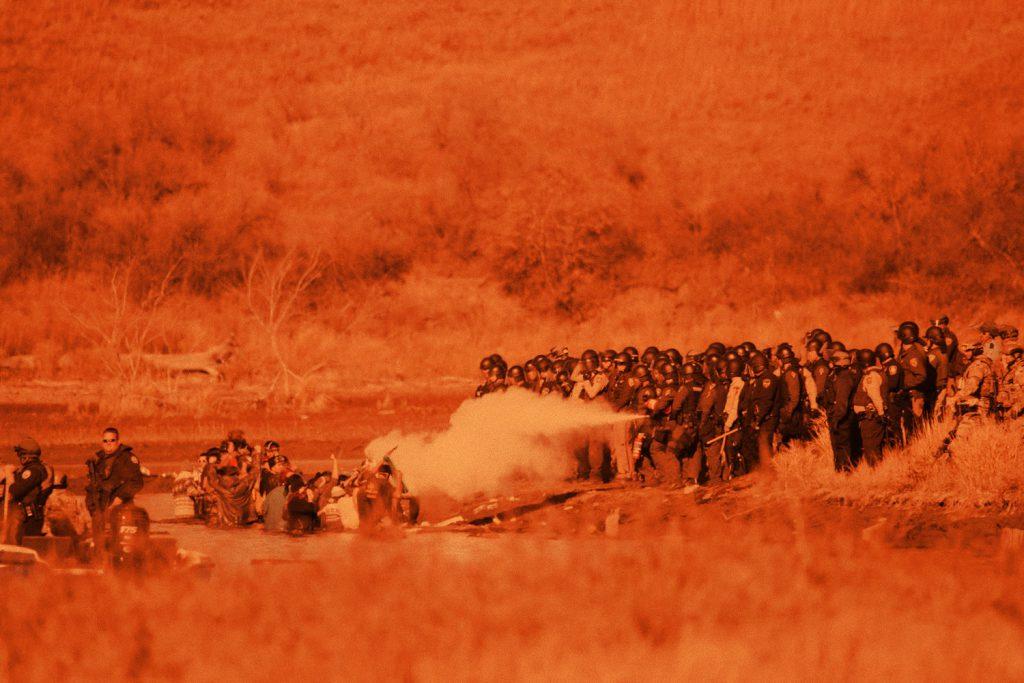 INDIGENOUS MEDIA FUND
While discussing how to release AWAKE and continue the spirit of Standing Rock , Fox and co-directors Myron Dewey and James Spione decided that the best way to contribute to the movement sparked by the Standing Rock was to start an Indigenous media Fund to assist young Native American journalists and filmmakers with their current and future projects. And 50% of the proceeds from AWAKE will go towards this fun, which will be governed by an advisory board of filmmakers, Dough Good Feather and Floris White Bull. WE anticipate that the indigenous Media Fund will support new short pieces, feature films, articles and hiring key PR reps for indigenous causes. The Fund's mission is to court mainstream media to cover indgigenous and environmental issues. Without question, no one is better positioned to transmit an indigenous narrative than indigenous people. The Indigenous Media Fund will assist with turning potential indigenous journalists and filmmakers with launching their careers so that Native American stories can reach more homes, more social media sites, touch more hearts and inspire Native and non-Native alike to stand for and seek out justice, equality, while maintaining their storied traditions and culture.