We can interact with elephants in a positive way
Q & A with director - Louisa Smith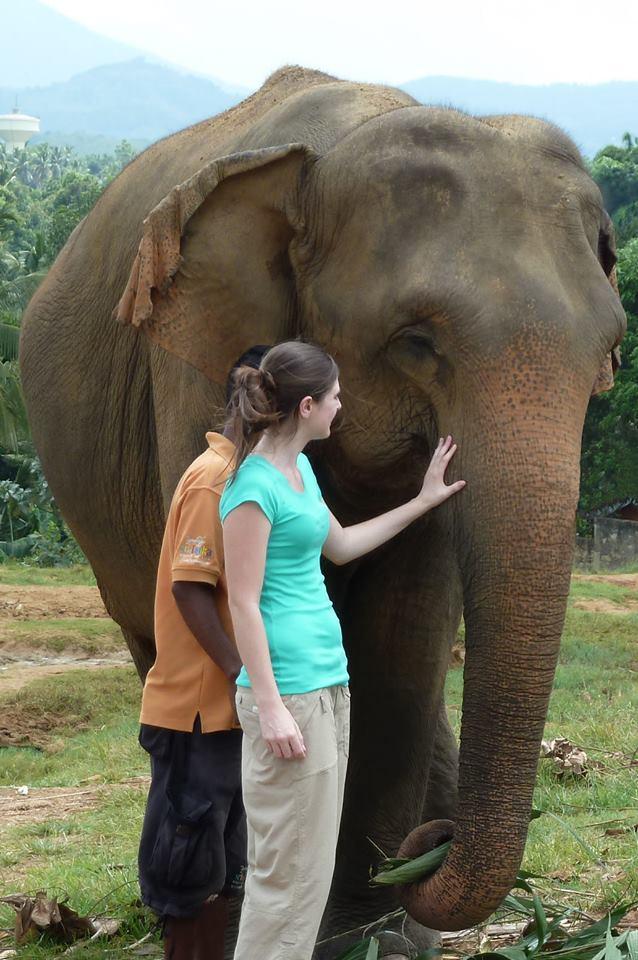 Why did you make the film?
I wanted to do my bit for elephants. Their numbers are dramatically decreasing and when you think about how many are left it really is heart breaking. I love making films and I'm a journalist by profession so this seemed like the most logical way to get peoples attention. I personally feel that the first step to solving a problem is education and learning about the problem at hand. The issue is simple, there isn't enough wild elephants. And captivity is great because in some cases they have been able to successfully breed elephants and that's a good thing. But some tourist facilities don't know how to look after elephants and tourists should know how to recognize these camps so they can be reported. It really is a catch-22 situation and that's what i feel makes this documentary interesting.
On that note, I'd recommend Cities as a good charity to report to signs of poor elephant welfare to and you're looking for bleeding wounds, you want to look for signs of bones or rib cages through the skin or just poor cleanliness conditions.
What got you interested in elephants?
I have always been interested in elephants. There's something about them that is just so charismatic. I love how they always look like their smiling, and the babies are just adorable. They're just a fantastically interesting animal that should be hugely celebrated.
How can we get tourists to change their habits?
The best way is to actually make it known that you can see elephants in the wild. In places such as Thailand and India where seeing elephants in tourist camps is so easy, you don't really think about seeing them in the wild. There are plenty of safari's that take you into their natural habitat and you can see huge numbers. In this documentary, you see a herd of elephants eating by a lake. There was around 40 wild elephants, including about 3 calf's; it really is a much more memorable experience to see these animals living happily in their home.
Is there anywhere you would recommend to see captive or wild elephants?
The place where I saw elephants in the wild was a place in Sri Lanka called Minneriya National Park. There is over 500 protected areas in Sri Lanka so elephants are easy to see no matter what national park you go to. If you want to see captive elephants, the transit camp in Udawalawe is great because the elephants are free to roam the national park and you can really see how much they are cared for. Tourists should research camps before visiting across Asia because they might have 'orphanage' or 'transit camp' written in the name but some of them are using this as just a name to bring in tourists and don't actually take in orphans but buy from the wild. Some of the reviews on Trip Advisor i find extremely helpful and if you have a guide they can usually tell you which places are ethical and which ones you should avoid.