Nature
Global community calls for Iceland's whale hunt to cease immediately
Formal intervention calls for immediate cessation of barbaric hunts that harm the whole ocean
FLORIANOPOLIS, Friday 15 September 2018 – On behalf of a coalition of 15 observer organizations, and led by US-based non-profit legaSeas, a formal intervention was presented at this week's IWC meeting encouraging governments of countries actively hunting whales to recognize and consider the viability of ecotourism as a sustainable, non-lethal, and non-extractive use of whales.
A petition with over 200,000 signatures and counting - launched by SeaLegacy, Blue Sphere Foundation, and the Oceanic Preservation Society - boldly supported the messaging of the intervention delivered on the floor by Deb Adams, Executive Director of legaSeas. Petitioners pledged not to travel to Iceland until the country permanently ends its government-sanctioned hunt of endangered fin whales.
As noted by the Commissioner from Iceland at the IWC, the country's whale watching industry is in fact thriving. Unlike whale hunting that benefits a select few, whale watching generates $20M USD annually by boosting tourism in myriad ways. Additionally, according to a 2017 report prepared by the Icelandic Tourist Board, over 1.7 million people visited Iceland in 2016 - each tourist spending an average of $1,769.81 USD. This puts the economic value of these petition signatures at a conservative yet staggering estimate of $353M per year.
In mid-July, following the killing of several rare, blue-fin hybrid whales, Icelandic Prime Minister Katrín Jakobsdóttir confirmed that her country would launch an investigation into Iceland's whaling industry. We will keep a close eye on the findings and conclusions of that investigations which we predict will be made public.
"The Prime Minister has a tremendous opportunity to lead change in her country and among whaling nations, by recognizing the significant economic benefit the sustainable ecotourism practice of whale watching could bring to Iceland. We applaud her leadership in calling for this review and look forward to visiting her country as tourists in a post-whaling future." - Cristina Mittermeier, SeaLegacy Co-Founder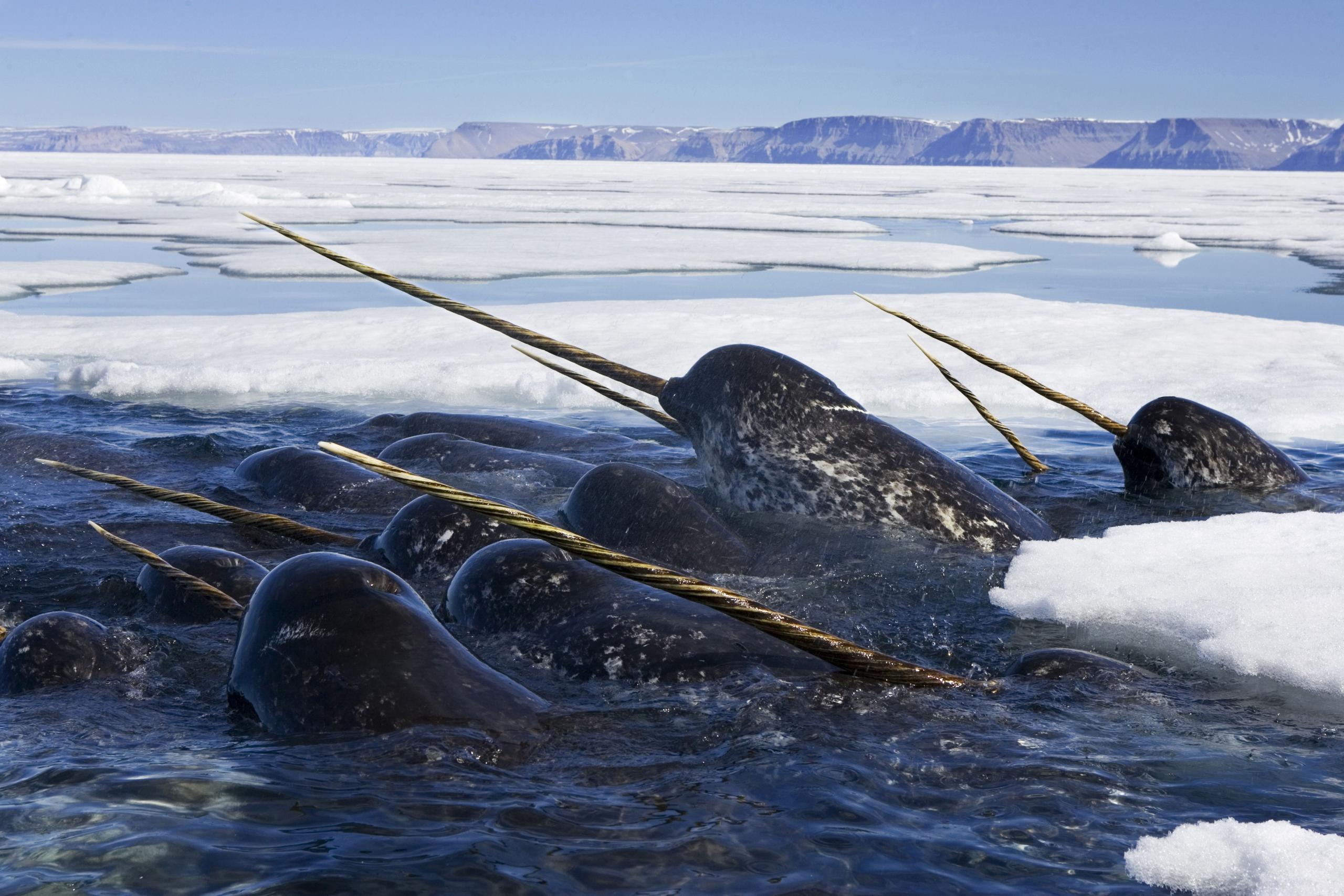 A group of narwhal whales - Paul Nicklen