Dance floors pumping for change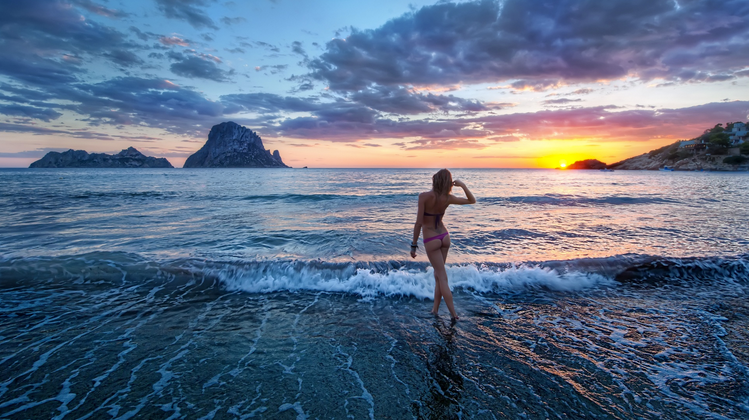 Almost unbelievably, giant petrochemical corporations prowling our planet for new places to drill are honing in on everybody's favourite party island. Locals who love the island year round for myriad reasons beyond the techno scene have launched a petition and need our support to block this dangerous scheme.
Ibiza may be infamous for its summer season when legions of tourists flock into mega-clubs to thwap one out to often dubious electronica and spend weeks of their wages on small bottles of water costing ten euros a pop, but there are whole other dimensions to this unique and sacred "Pine Island". [caption id="attachment_5854" align="alignright" width="416"]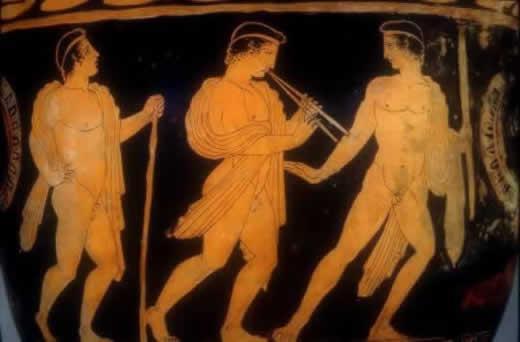 Early ravers[/caption] Ibiza is an exquisite jewel in the Mediterranean with precious ecosystems and a rich cultural past resulting in large portions of the island being registered as UNESCO World Heritage Sites. Phoenician settlers founded a port here in 654 BC and named it Ibossim (from the Phoenician "iboshim" dedicated to the god of music and dance Bes).
Something magical about this extraordinary countryside and coastline lends itself to bacchanalia and has been drawing revellers ever since. Some say it is the unusually intense magnetic field focused on a magnificent rock of the southern coast called Es Vedrà.
[caption id="attachment_5855" align="aligncenter" width="655"]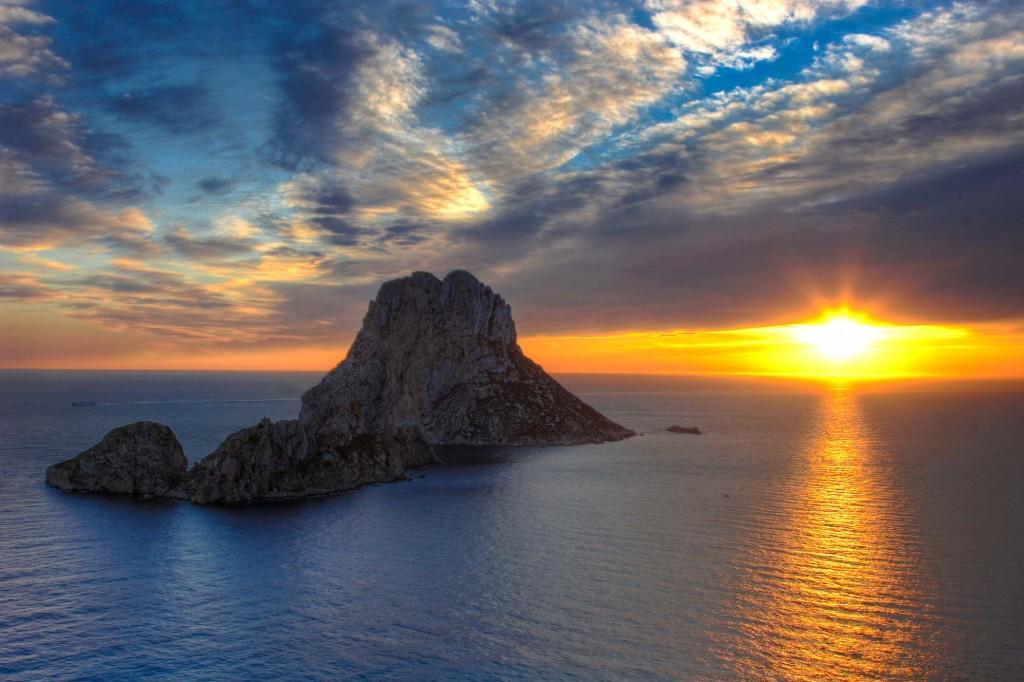 Es Vedrà[/caption] Of course, at a time when our planet's climate is dangerously changing and renewable alternatives abound, drilling for oil anywhere is unacceptable. However, by setting their sites on our beloved "White Island" the oil hoodlums have finally gone too far. Perhaps the money men have bought the myth - that this island is just a den of iniquity. They have failed to appreciate that the international, elite of House Heads are actually a major creative force driving much of the positivity keeping our culture float in these dismal times of corporate hegemony. [caption id="attachment_5856" align="alignright" width="400"]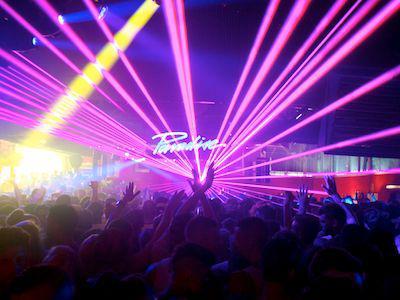 Paradise @ DC10[/caption] The dance floor of DC10 contains so much wasted talent the average IQ is significantly higher than at most of the world's leading universities. Not only is this a fight Big Oil can never win, by rounding on the latent passions of the Techno Troubadours they may find they have picked an enemy that will prove their downfall. Underground club culture is grass roots and touches every major metropolis in the world. Roused into action it could prove an unstoppable force for change in the world. In the island's legendary cave after-parties the talent is so wasted it is actually pretty much wall to wall Mensa members. These people haven't been partying non-stop for the last fifteen years because they can't get a job - they've been doing it because it makes a hell of a lot more sense then working 9-5 in an office for a company participating in an economy that decimates the natural world whilst enabling six billionaires to sit in mega yachts the size of small cities off Formentera. [caption id="attachment_5859" align="aligncenter" width="688"]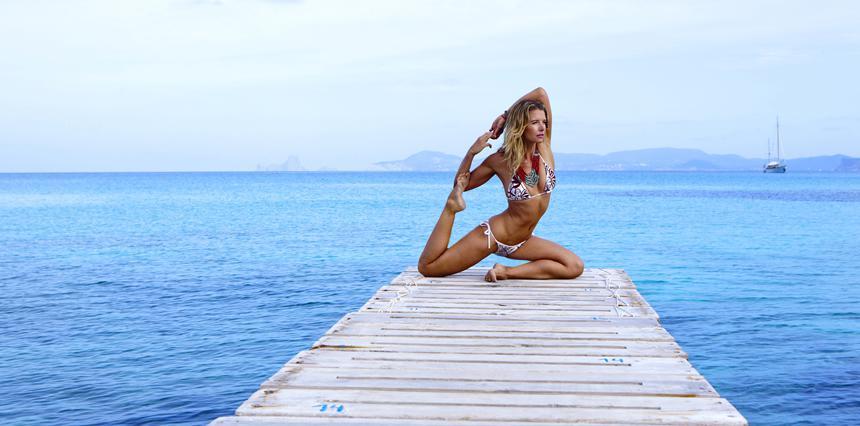 Yoga on Formentera[/caption] [caption id="attachment_5858" align="alignleft" width="379"]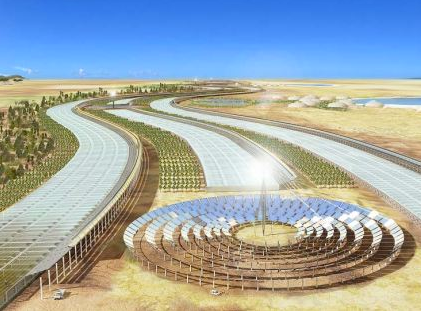 How to solve the "energy crisis"[/caption] This latent genius could solve the world energy crisis in 30 seconds if someone got in there and told them there was a problem. We don't need to disturb them though as we have figured the solution out already. All we need to do is connect giant, concentrated solar arrays in all the world's major deserts to a global renewable energy grid. If the fossil fuel corporations were simply acting in the interests of their shareholders, as they claim, they would have done this already. The truth is, these companies are run by evil, greedy men who have been so intoxicated with their poisonous business model they plan to destroy our planet just because they can. Logical arguments can only take us so far. What we need is for the good people of the world to unite into an unstoppable force of positivity and demonstrate that other ways of living are available and much more fun. We don't need to work five days a week, banks are not too big too fail and the last wild spaces on earth are definitely not for sale. A key tool in our arsenal is house music. Over to you Romanthony: http://youtu.be/6kN6Ix9lv\_k
Please sign the petition here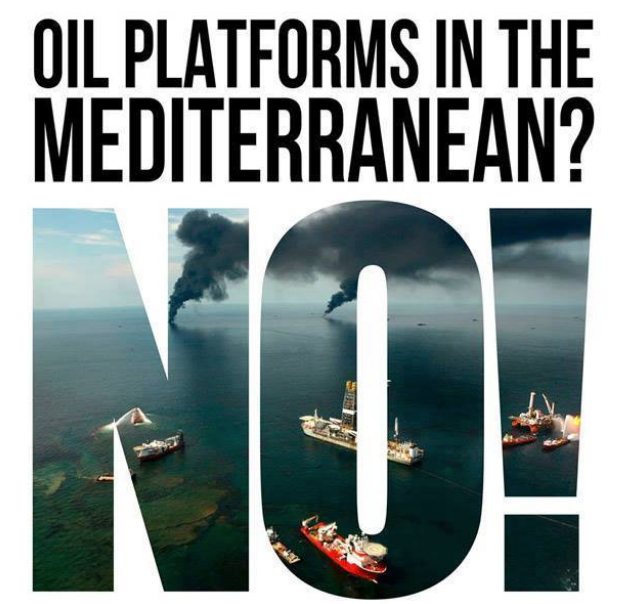 Bruce Parry, member of the EcoHustler Advisory Posse say no: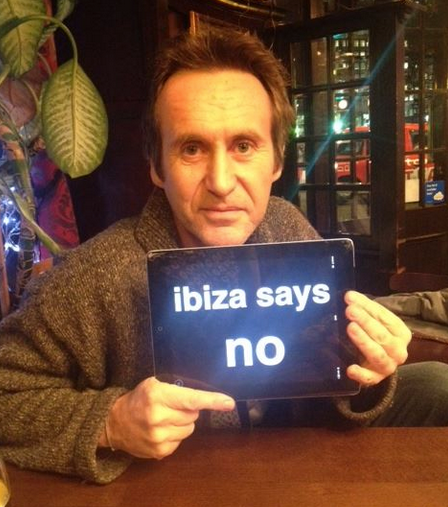 Please sign the petition here