Hell-hole pig factory closes following public outcry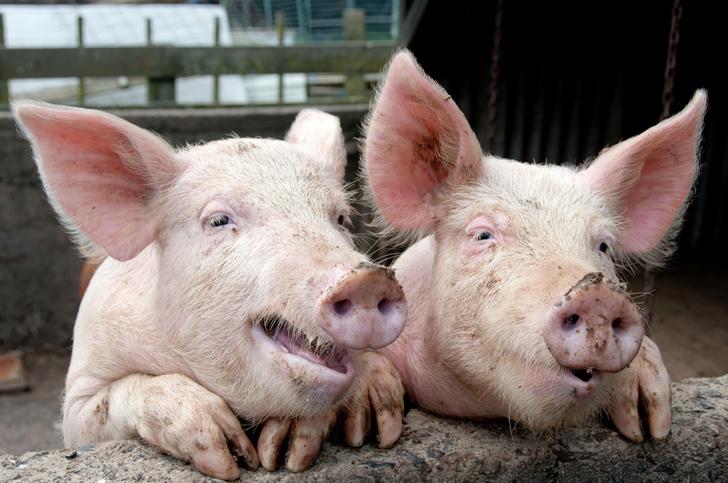 Happy pigs
HELL-HOLE PIG FARM CLOSES FOLLOWING VIVA! CAMPAIGNS INVESTIGATION
February 2017, footage obtained by Viva! Campaigns exposed an intensive factory farm, Lambrook Pig Unit, revealing truly dismal conditions. One year later, the farm has now closed.
In a major exposé, the Daily Mail reported that slurry from Lambrook farm was pumped to a nearby green power plant and converted into biogas – some of which was burnt to make electricity for the national grid and the firm Good Energy.
At Lambrook Pig Unit (Crockway Farms), located in Somerset, 'fattening' pigs destined for the dinner table were shown to be living in shockingly squalid conditions. The disturbing footage revealed both dead and alive pigs lying in their own excreta with the only mental simulation for these intelligent animals being chains hanging from the ceiling.
Viva! immediately reported concerns to the authorities and more than 12 months later have still not received a response from the Environment Agency. Unfortunately the lack in communication is not surprising. In our experience it is rare for us to receive responses - even rarer for there to be a prosecution.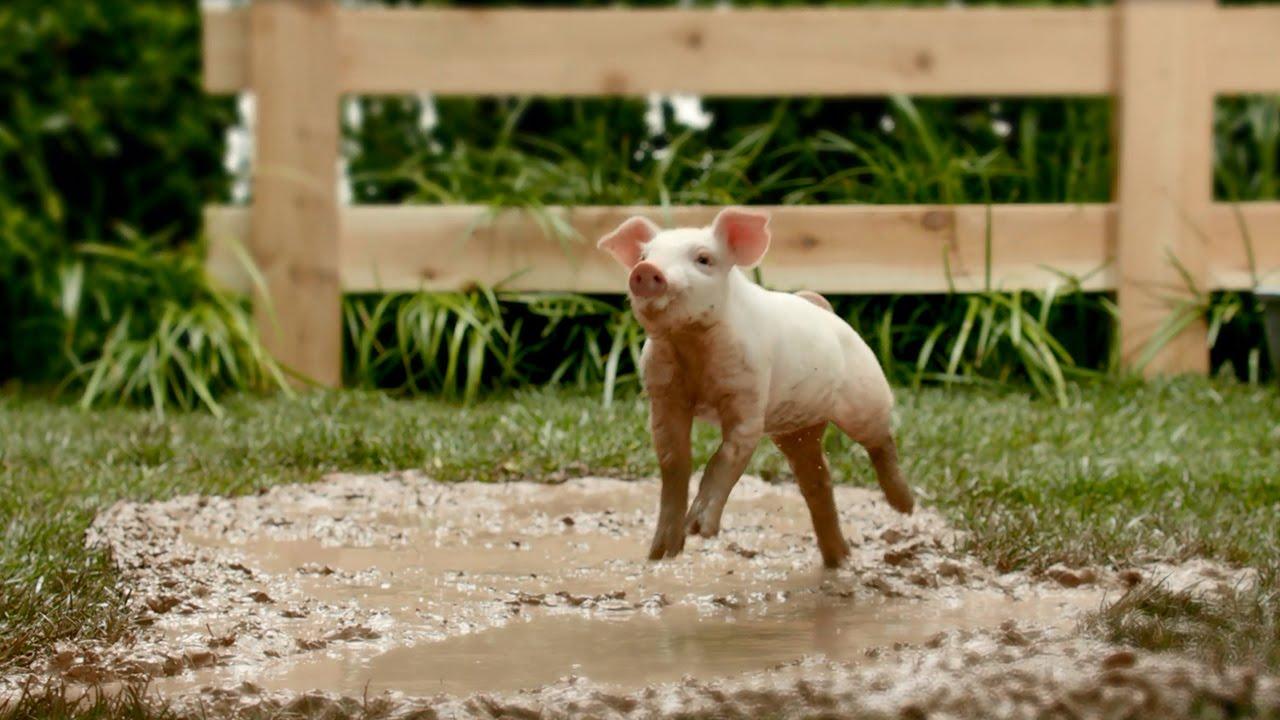 Pigs love to play outdoors
After being made aware of the terrible conditions, the farm was audited by Red Tractor, (who supposedly promote and regulate food quality in England, Northern Ireland and Wales), and passed! So much for claims of Britain having the best animal welfare in the world. Red Tractor appears to be nothing less then a marketing ploy used to fool consumers into thinking awful factory farms have some connection to the traditional farms that used to make our food.
Following Viva! Campaigns' investigation Lambrook Pig Unit is now closed. When questioned about the reason for the closure, the owners - JMW Farming refused to comment. JMW farming is run by James Wright. However, in light of the footage obtained by Viva! Campaigns and the extensive coverage in the Daily Mail, the closure is more than likely due to negative exposure.
Juliet Gellatley, Viva!'s founder and director, says: "The pigs at Lambrook Farm were condemned to a short existence living amongst their own waste, and sometimes with the dead. The very bare minimum was being done to remain inside the law, but the conditions were appalling.
"We are delighted to discover that following our investigation the farm is now closed. However, millions of animals around the UK are incarcerated in similar hellholes. The only way to stop this abhorrent industry is to reject factory farming and try vegan."
Click here to read the full Daily Mail article or see Viva!'s investigation page here.
Please don't support the pig industry with your custom. Try vegan 30dayvegan.viva.org.uk