You're richer than you think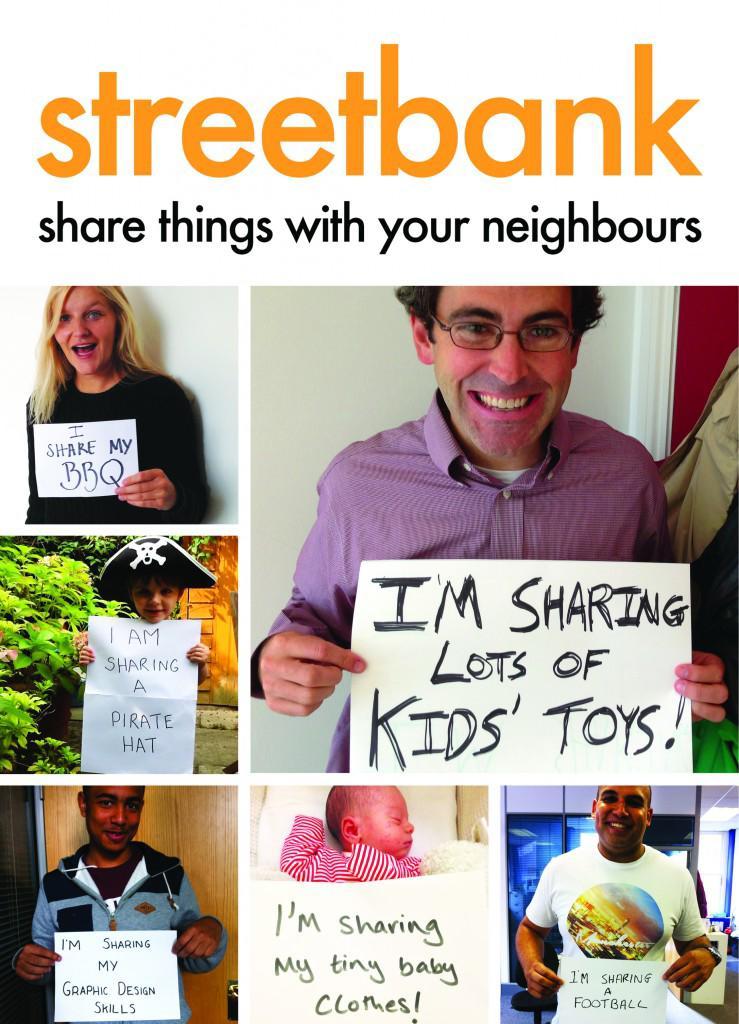 Introduction Streetbank is a pioneering website that helps people save money and strengthen communities. It is ranked by the Times as one of the 50 websites you can't live without. The idea is simple. Streetbank connects you with neighbours living within a mile of you to share things and skills. It works like a shared attic, garden shed, toolkit, book and DVD library and skills bank. The Impact Streetbank enables neighbours to help each other – helping to release generosity that would otherwise be locked up. Last year 6,000 neighbours met through Streetbank to carry out neighbourly acts of kindness. This year, with ongoing funding, more than 30,000 people will meet saving more than £500,000 in the process. By the end of 2016 we expect 150,000 people to be meeting and saving £2.5m. Facts and figures
Started in Hammersmith and Fulham it now has almost 60,000 members (November 2014) and 45,000 visits per month
Every day people are sharing – from apples to Z-beds, from French tuition to Ukelele Lessons, from bay leaves to bee-hives
Average membership growth rate is 8% per month
70% of our membership is UK based and 30% is based in London
1,500 people meeting to engage in an act of neighbourly generosity every month
We also have fast growing communities in Bristol, Melbourne, Cairo and Casablanca!
Governance Structure We are a not-for-profit organisation and are registered as a Community Interest Company. We are funded by the Cabinet Office's Innovation in Giving Fund. Our goal To reach 100,000 users and for 5,000 people be meeting per month by end of 2014 What's driving us? We believe in the power of community. Too many of us live in neighbourhoods where we don't know our neighbours or where people find it hard to make ends meet. Community can change this.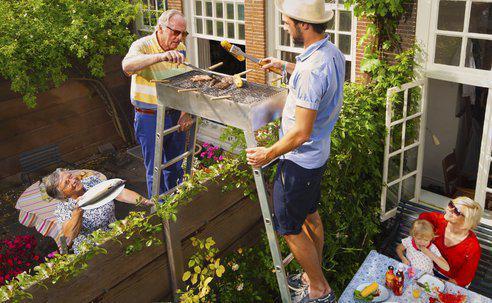 We think that if we choose to be a little bit more interdependent, we could actually have much richer, fuller and more interesting lives. But to knock on an unknown neighbour's door is a brave thing to do. That's where Streetbank comes in. It gives a reason to make that first connection. Streetbank is building a network of sharing communities across the UK because we believe that by sharing, people can strengthen their communities while saving money and helping the environment.