New documentary about the aerospace workers who attempted to switch from building military products into socially useful alternatives

1970s arms company is going bust, threatened workers design alternative products – wind turbines, heat pumps and an energy saving house.
Imagine...
40 years ago a group of skilled engineers, at Lucas Aerospace UK, were threatened with redundancy. They responded with an ambitious plan to make better use of their talents. They designed what they called "socially useful" and "environmentally sustainable alternatives" to the military products their company made - including wind turbines, a hybrid car, heat pump and an energy efficient house. THE PLAN asks why we're not more aware of their remarkable story. Why did management and government reject this pioneering plan? The film uses archive material from the period, as well as contemporary footage of our environmentally damaged and war torn present. It shows how the Lucas engineers developed their plan and reflects on its broader social, environmental and political implications. It shows how these workers flew in the face of conventional economic wisdom and the free market philosophy rising up at that time. It's a story that fills the void of 40 years lost to the idea of society being subordinate to so-called free markets and the environmental damage this has caused. THE PLAN dares to ask how might our lives be now, if the Lucas Workers Plan had not been prevented? It's a journey to uncover this amazing story that still offers much to our time.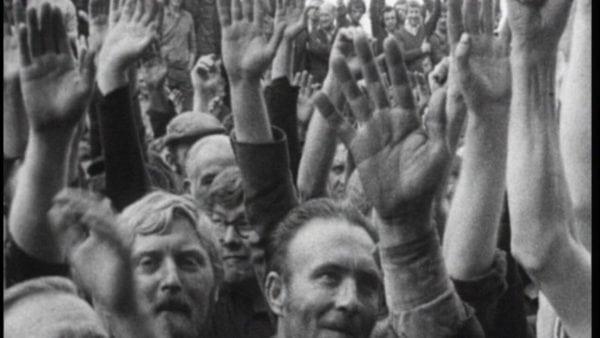 Director Ken Loach said: "This film will capture a unique moment in our history - highly skilled workers showing how to turn swords into ploughshares. It is a vital lesson for us now, as Labour leaders ask questions about common ownership, what we produce and who benefits from the products. We can be inspired by the Lucas workers, by their foresight and imagination. Please support this film, see it, promote it and discuss it. If we want to transform society, this is a good place to start." "...an essential historical and political essay, crafted with great intelligence and civic conscience, helmed by a group of intelligent and socially aware workers with a deep understanding of economy and humanity, and one that reflects on the past to offer an alternative for the future. It's an urgent and gripping piece of work...." London Film Festival 2018 Faction Films, LX Filmes and Steve Sprung said: "We were extremely honoured and delighted to have been selected for LFF. It is the best possible place to present "The Plan" for the very first time and we are sure it will be a decisive step towards the film's journey in meeting its audience." The Plan celebrated its World Premiere at the BFI London Film Festival on 14th October http://theplandocumentary.com/