Culture
The Art Bank takes The Rubbish Art Project to the next level
Raising awareness around plastic waste and encouraging sustainable practice through creative activities
The Art Bank announces Crowdfunder campaign and Halloween events
Following the success of the Sheptopia festival, Shepton Mallet's Art Bank is looking to the future. This week the project launched a crowdfunder campaign that aims to keep the community venue alive and well at the heart of the community.
Project creator Lucy Smith says, "We've learned a lot in the short time we've been open and listened to the people who come and enjoy the Art Bank space. We need to improve the facilities behind the scenes at the Art Bank Cafe so we can offer a range of hot, delicious meals and expand on our range of workshops catering for all the communities needs. We also need help funding our core running costs over the winter. We are in the process of looking to secure further funding to ensure the Art Bank as a permanent fixture on Shepton's High Street. Any help you can give us in the meantime will make a massive difference to the project's future."
You can give the Art Bank support by visiting www.crowdfunder.co.uk/the-art-bank and pledging money in return for rewards. These range from tea for 2 at the Art Bank Cafe to the commissioning of Art Bank artists to produce a bespoke piece of art to your requirements.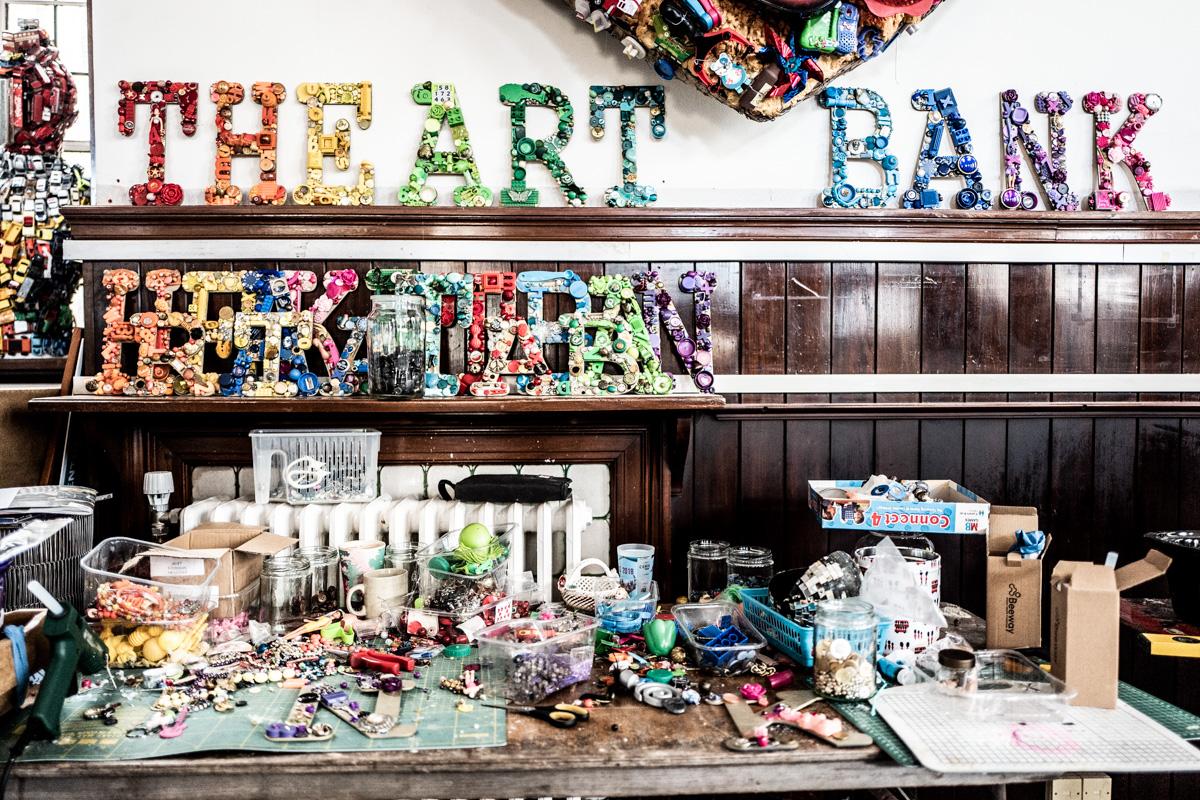 Raising awareness around plastic waste and encouraging sustainable practice through creative activities and workshops The Rubbish Art Project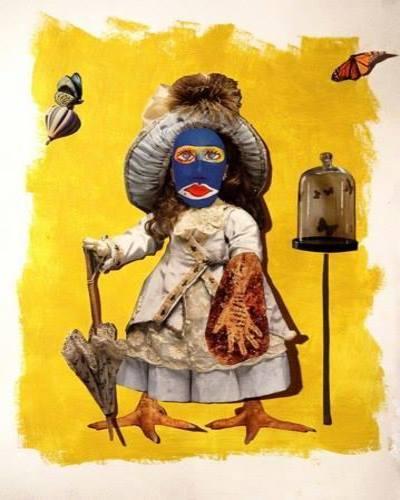 In addition, you can vote for the Art Bank's Rubbish Art Project to receive money from the Aviva Community Fund. Go here.
The Art Bank has also revealed two Halloween events that will appeal to the whole cross section of the community: a Halloween party this Saturday, 27th October as well as an afternoon for kids on the day of Halloween itself.
The Halloween party funs from 7pm to midnight on Saturday. Come in rubbish-inspired fancy dress costumes, sip cocktails and dance the night away to music from DJ Joolz. £3 minimum donation per person, all in support of the Art Bank.
The Children's Halloween Party runs from 1-3 on Wednesday 31st and includes storytelling, games and a workshop to make a lantern for Halloween. Get your kids dressed up in rubbish-inspired fancy dress and come down and enjoy the fun. £3 per child.
View this post on Instagram

The Rubbish Art Project is amazing! Congrats to Lucy and Dana for all the hard work. All the art is made of rubbish! ? #rubbishartproject

A post shared by Matt Mellen (@theadmiralmelson) on Sep 26, 2018 at 10:54am PDT