Nature
The Top Seven Benefits Of Sacred Singing
'Sacred Sound Priestess' Heloise Pilkington on the Wellspring of Sound
[caption id="attachment_10039" align="aligncenter" width="1024"]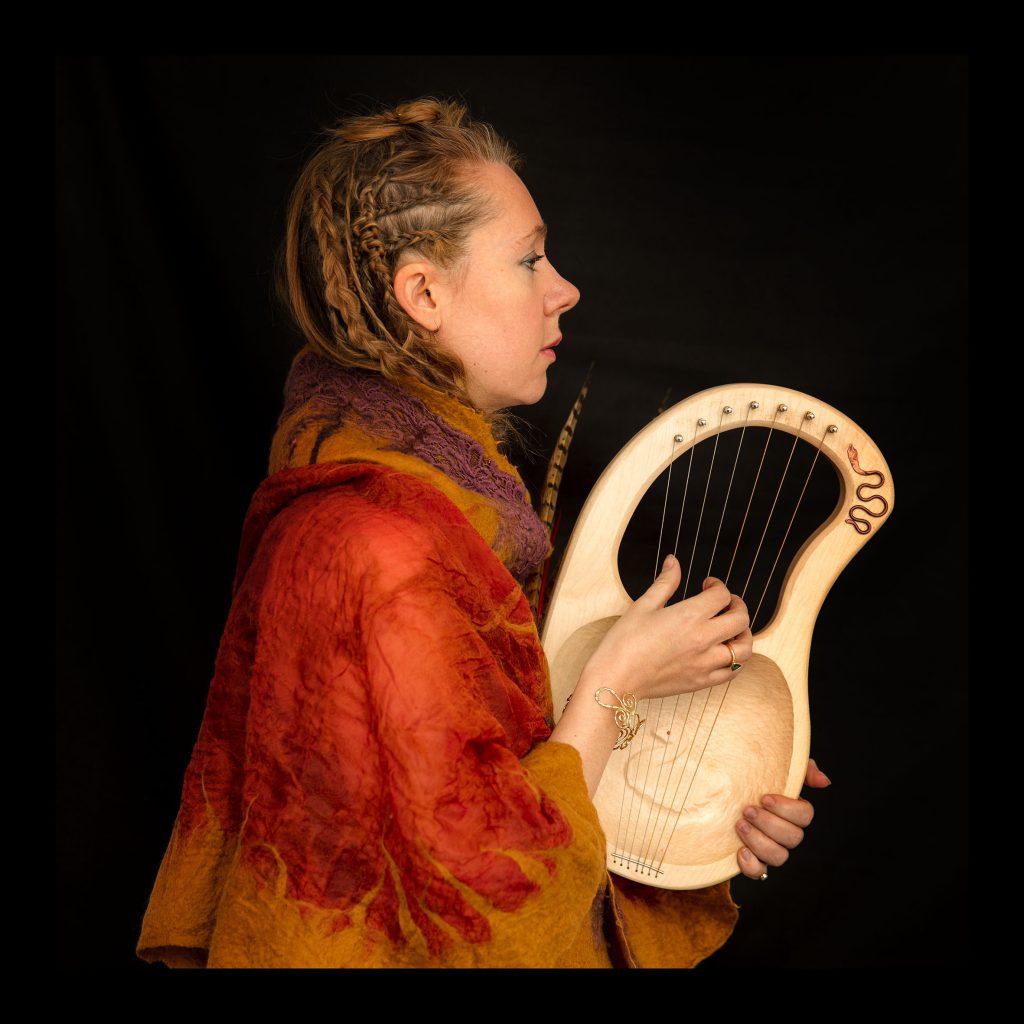 Photo credit © Joseph Hunwick[/caption] As Goddess lovers from across the globe prepare to gather for the Glastonbury Goddess Conference from the end of July, 'Sacred Sound Priestess' Heloise Pilkington – who teaches and performs at the event - shares seven top benefits of Sacred Singing and Sounding . Sacred Sound Priestess Heloise Pilkington – who will be leading workshops in devotional singing and chanting at this year's Glastonbury Goddess Conference (fringe 28-31 July, main event 1-6 August), and unveiling new songs from her forthcoming album Initiatrix – shares seven benefits of sacred singing and sounding for health and wellbeing. [caption id="attachment_10040" align="alignright" width="200"]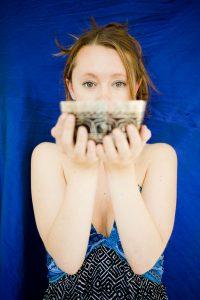 Photo credit © Joseph Hunwick[/caption] Just as Glastonbury Festival has become an iconic fiesta for music lovers worldwide - with the growth of feminism and the recent resurgence in ancient wicca and pagan spirituality, the Glastonbury Goddess Conference is fast becoming a Mecca for hundreds of Goddess lovers across the globe. Advocates for the escalating 'Divine Feminine' consciousness, these Goddess-loving women gather to celebrate womankind and reconnect with the rhythms of nature, united by their shared belief in a creative female energy that nourishes all life. This year's Goddess Conference is dedicated to celebrating "the Great Goddess in her many forms, expressions and colours" the event's website reveals. To this end, the nine-day gala will share the devotional practices and sacred stories of different goddess cultures around the world, complete with spectacular ceremonies, music and dance performances, presentations, workshops and art exhibitions. Heloise Pilkington, who will honour the many faces and aspects of The Goddess archetype worldwide through singing and sounding at the conference, says: "The forms of sacred song we will be working with are devotional singing, chanting and sounding. Sounding encompasses free sounds like toning, typically used to stimulate energy in the body or to enter trance states conducive for allowing divine energy to flow through. All these techniques, combined with a strong collective intention, can generate remarkable feelings of connection, peace and wellbeing." Heloise has been practicing all these forms in the many years she's been leading devotional singing, chanting and sound healing events. She outlines the top seven benefits she has discovered:
OPENING THE HEART: Devotional singing opens the heart centre and helps us to connect to Source, to Spirit, or to The Goddess/God, or whatever we wish to call it.
PEACE AND RELAXATION: By stilling our busy thinking minds, chanting helps us to enter deep states of peace and relaxation where inspiration and guidance are more easily accessed.
BONDING AND CONNECTION: When I'm leading groups, if there are tensions between members, instead of trying to work things out through talking, we will chant. This allows our hearts to open, and from this space, resolution is more easily found. Opening the heart centre in this way helps to alleviate feelings of separation, bringing more resolution and connection.
EMOTIONAL RELEASE: Free sounding and toning can help to release suppressed and trapped emotions from the body. More energy is then available for us in our daily lives, leading to a greater sense of balance and wellbeing.
ALIGNING WITH THE DEITY: Devotional singing also helps us align with the vibrations and qualities of the deity we're singing to. For example, a devotional song to Quon Yin, the Chinese goddess of compassion, will help us to align with her vibration and support us in developing her qualities of compassion and unconditional love.
CONCENTRATION AND MEMORY: Like meditation, chanting has also been shown to aid concentration, memory and a capacity for learning.
HEALING: Profound healing can also be experienced when journeying with a good shamanic singer. Shamanic singing involves going into a meditative trance state and singing from a place of deep connection and inspiration. Sounds and songs arise spontaneously from the heart in the moment, meeting the needs of those present at a soul level where healing can be received. The channeling of healing sounds and songs is an ancient priestess art practised in many indigenous cultures.
Heloise Pilkington will sing songs from her new album Initiatrix at the Glastonbury Goddess Conference fringe on Monday 31 July (evening concert at The Assembly Rooms, 7.30pm). She will also be leading workshops in devotional singing and chanting at the event on Thursday 3**_rd_ August and Friday 4**_th_ August. For more information on Heloise's contributions at the Goddess Conference visit her contributor page on the event's website. To view the full conference programme visit: www.goddessconference.com. Initiatrix is released on 31 October: copies of the album can be pre-ordered on Heloise's website: www.heloisepilkington.com [caption id="attachment_10041" align="aligncenter" width="1024"]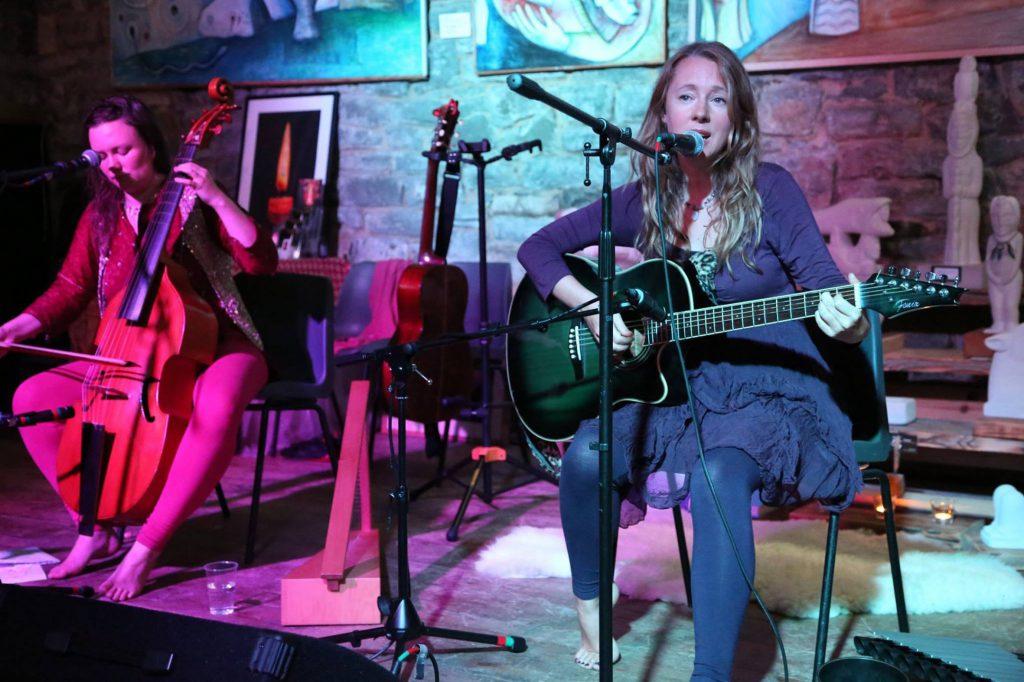 Photo credit © Joseph Hunwick[/caption]