Culture
What's the Green Deal and why is it back?
There are new opportunities to save money and earn money making the UK's housing stock more efficient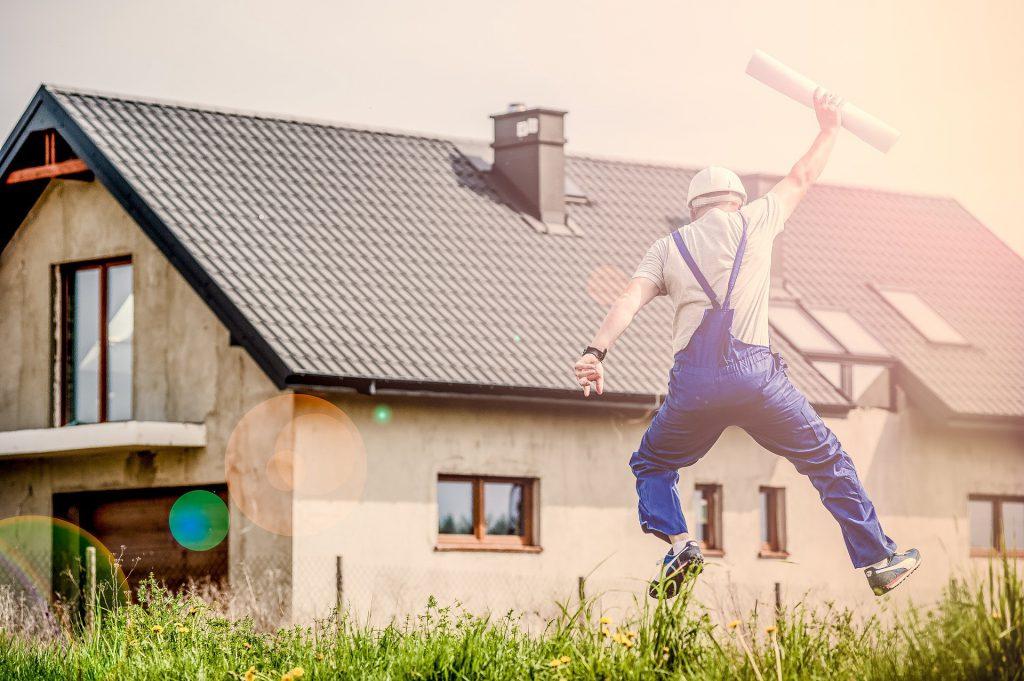 Last month, Abundance Generation launched their first energy efficiency investment: a Green Deal Finance Company (GDFC) 3 year bond with an annual return of 12%. They've already attracted investment of £1.3 million, proving that Abundance customers appreciate the opportunity to diversify their investment duration and risk/reward level while supporting a business which goes to the very core of reducing carbon emissions. The Green Deal has been around for some time — so how does this new incarnation differ from the old one? Housing in the UK is among the 'leakiest' in Europe, accounting for around 30% of our total energy demand and 12% of our greenhouse gas emissions. The Green Deal, launched by the coalition government in 2013, was designed to tackle this by offering loans to finance a range of energy-efficiency measures that would be repaid through the property's energy bill. Responsibility for repaying the loans was attached to the property, rather than the individual. This unique ability to collect repayments through the energy bill, which is enshrined in law through the Energy Act 2011, is a powerful way for a lender to be repaid efficiently and with fewer delays/defaults. This in turn means the interest rate on the loan can be lower so the consumer benefits from cheaper finance. Couple this with only paying for the loan when you benefit from the energy savings, and it creates a virtuous circle for all involved — borrowers and lender. The GDFC's role in the Green Deal is to finance and administer the loans. However, following the 2015 election the new government decided to withdraw funding from the Green Deal, claiming take up was too low. At this time, the GDFC had already provided loans to over 13,000 households and, despite having got off to a slow start, was actually starting to pick up momentum. Recognising its potential, a new group of private investors took over the GDFC in January this year with the aim of turning it into the UK's leading consumer platform for energy efficiency. The company wants to create "a trusted environment where homeowners can find professional installers and fund improvements to their home to increase its energy efficiency and reduce carbon emissions." Among those private investors is Honeycomb Investment Trust, which listed on the London Stock Exchange in 2015. Honeycomb is a respected specialist investor in consumer and SME finance, and has invested around £37 million in the GDFC Services Ltd deal. This investment sits alongside Honeycomb's £220 million worth of other investments into consumer lending activities. Both Honeycomb Investment Trust and its fund manager, Pollen Street Capital, have significant experience of this sector and of growing consumer finance businesses. The UK is expected to continue to rely on gas as the main source of heating our homes for the foreseeable future, and simply replacing an old gas-fired boiler with a new, better model can improve efficiency by up to 30%. Furthermore, research shows that almost 40% of boiler installations in the UK are to replace broken or faulty boilers, which can cause a major headache if you do not have cash in the bank to fund the associated upfront costs. Added to this is the difficulty of finding a reliable and trustworthy heating engineer who will charge a fair price, and a bamboozling array of products to choose from. The new GDFC aims to solve these problems. The hassle-free 'pay-as-you-save' principle will continue, meaning the loan and interest will be repaid through the property-owner's energy bill; with the energy supplier passing payments back to the Green Deal provider. Further reassurance comes from carefully vetting installers before allowing them to sign up to the platform and ensuring they have a good understanding of the products they recommend. The new GDFC aims to greatly improve the overall customer experience. In particular through: · investing in better technology to match consumers with installers (developing a new consumer website and a Green Deal app for providers); · better marketing to increase awareness and take up of the scheme; · a much simpler and shorter application process — reducing the time it takes to put a Green Deal Plan in place from around a month to around 3 days. Funds raised from the Abundance bond offer will help GDFC implement this strategy. With approximately 1.6 million new boilers sold each year, this will be the initial main focus of the business. However, other products such as LED lighting, heating controls, solar PV and battery storage will be made available in the future. Owner-occupiers will be the core market, but landlords also present a great opportunity, especially with new legislation coming into force next year requiring all rented properties to have an energy efficiency rating of E or above. It's thought that around half don't currently comply. The GDFC Debenture is open for investment until 31 July 2017 or when all the debentures are sold out. It is eligible to be held tax-free in the Abundance ISA.
Risk warning - part or all of your original capital may be at risk and any return on your loan or investment depends on the success of the company. Investments tend to be long term and may not be readily realisable. Estimated rates of return are variable and estimates are no guarantee of actual return. Consider all risks before investing.