Technology
Why 2015 is the year renewables will win
An update on the top-line drama from the man who knows. A Big Oil bust is on the way!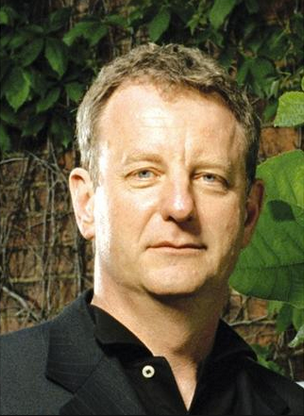 By Dr Jeremy Leggett: Chairman of Solar Century, Founder and Chairman, Solarcentury & SolarAid, Chairman, CarbonTracker & Firefly Clean Energy
2015 is a make-or-break year for all people who care about abating climate change, promoting poverty alleviation, and solar's massive role in those missions. I am full of cautious hope... here's why... It has been a truly momentous month in energy markets: potentially the first of a new era. The Lima summit finished after two weeks of fraught negotiations with another 11th-hour deal that keeps the UN climate negotiations on course, at the expense of lost opportunities to accelerate action. The summit was another painfully fought incremental advance in the long course of the carbon war. But below the surface, fundamental changes are taking place in the balance of power between the renewables insurgency and the carbon-fuel incumbency. They auger well for the all-important Paris summit in December 2015, where, as you know, governments have pledged to deliver a climate treaty capable deep enough cuts in emissions to keep global warming below a danger ceiling of 2°C. The summit witnessed an all-too-rare fighting alliance among the renewables industries. The Global Wind Energy Council gave a joint press conference with the European Photovoltaic Industry Association. Steve Sawyer and I, representing the two trade bodies, had the mission of sending a signal to negotiators that they could be confident of a target of total decarbonisation in the energy sector by 2050. More than 100 governments want to set such a goal in Paris now. They understand well that scientists are saying it is essential for a fair chance of hitting the 2°C target. You can see that press conference on the UN's website here. [caption id="attachment_7161" align="aligncenter" width="720"]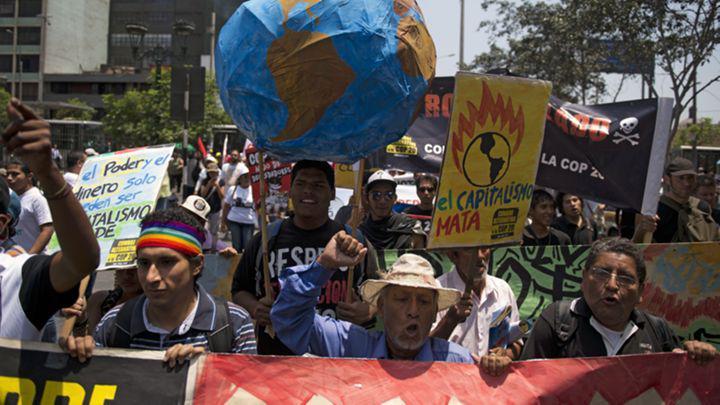 A recent Lima climate protest[/caption] Elsewhere, the enemies of renewables counter-attacked. Wind and solar are "just not ready for prime time", said ExxonMobil's chief strategist, Bill Colton. The two technologies will be providing only 4% of the world's energy by 2040, he asserted. Carbon fuels will still be supplying the great majority. Harlan Watson, former lead US climate negotiator in the Bush years, and now a carbon-fuel lobbyist, echoed this. "I don't think you could get from here to there in development terms just with renewables. They're still very expensive and intermittent," he told the press. How they will laugh at that in business schools not long from now. Increasingly, it seems to me, the sheer pace of change in energy markets leaves such mantra-peddling exposed for what it is. At around noon on the day of our press conference, 29GW of wind and 5GW of solar provided 46% of Germany's electricity. And in Nevada, at an industrial park outside Reno, bulldozers were clearing earth for a giant battery factory for electric car manufacturer Tesla. Etcetera etcetera.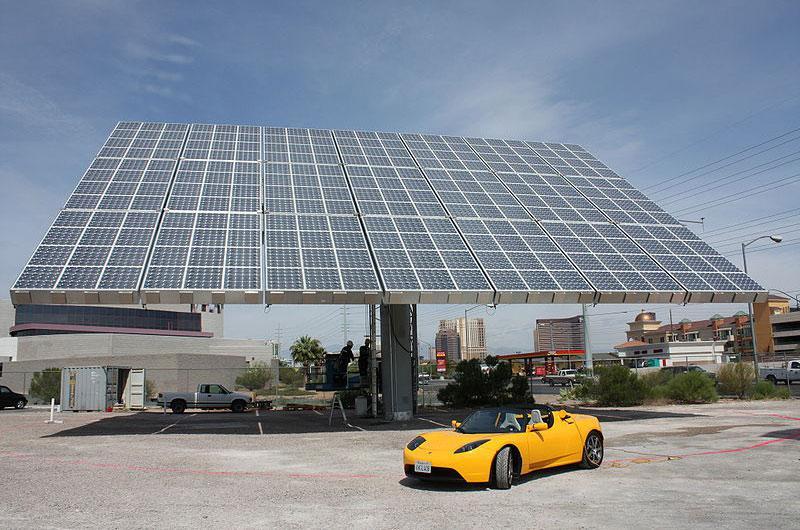 In the months before Lima, financial analysts had started to talk of an existential threat to utility business models, and an emerging threat — because of the electric-vehicle connection with batteries — to oil and gas business models. And as though to script, in the week leading up to the summit, Germany's largest utility, E.ON, announced it will be retreating from coal and gas to focus growth exclusively on renewables and energy efficiency. This is the first complete business-model U-turn by a big energy company. There will be others now, almost for sure. As for transport, for example BMW has talked recently of the likelihood of its no longer using internal-combustion engines within ten years. On top of these travails for the incumbency comes carbon-bubble risk. The day the summit began, the Bank of England announced it has launched an internal enquiry into whether the carbon industries pose a threat to global financial stability. In Lima, British energy and climate change secretary Ed Davey announced that he has written to the Bank emphasising the need for disclosure of investors' exposure to potential carbon-fuel stranded-asset risk, as warned of by the financial think-tank Carbon Tracker. The headline in The Times the next day said it all, I thought. "Fossil-fuel companies facing crisis, warns Davey." Indeed things are beginning to look increasingly dire for the carbon-fuel energy incumbency. I have done a short log of the highlights of the drama over the last month, just in case folk have been doing too much mulled wine and too little Bloomberg over the break. :) The point is this. You may think you have a problem or two on your desk in January. (That in fact may well be true!) But imagine being an incumbency energy leader (or a significant lender to the incumbency!) and coming back to this news flow. Or, for that matter, politicians like George Osborne and David Cameron, hell bent on putting shale on a pedestal in a nation's energy policy. It is going to be a question of seat belts on for 2015, methinks.
Key links
30.11.14. BoE launches enquiry into whether carbon-fuel companies threaten global financial stability. Governor says Bank will examine unburnable-carbon risk, as posited by Carbon Tracker 1.12.14. E.ON to retreat from coal and gas to focus growth on renewables and energy services. Germany's biggest utility will split into two companies, admitting failure of old business model. US shale lenders' shares fall after Opec's decision to maintain current oil production. Midsize banks have as much as 20% of total institutional loan book in energy. 2.12.14. New U.S. oil & gas well permits fall nearly 40% in November. These show which rigs will be active 60-90 days in future: i.e.expect collapse Jan – Feb 2015. "Oil Investors May Be Running Off a Cliff They Can't See": Bloomberg. BoE enquiry on stranding risk, and E.ON's business model U-turn, should be writing on the wall. Junk bonds backing shale boom face $11bn loss, and counting. The $90bn of debt issued by junk-rated energy producers has fallen 13% since June. How a Texas town, top to bottom Republican, home of fracking, voted no more. Callous disregard by drillers for residents, and manifest health impacts, turned the tide. IEA: Climate policymaking is sparing $250bn clean energy industry from oil-market turmoil. 60% of the $5 trillion to be spent on powerplants in the next decade will go to renewables. 3.12.14. WMO: 2014 set to become the hottest year ever: 14 of hottest 15 now all in 21st century. Global average 0.57C above the average of 14C for the 1961-1990 reference period. Many developing countries commit to a total carbon-pollution phase out by 2050. The AOSIS & AILAC groups do so at at the Lima Climate Summit (COP20). So does Norway. 4.12.14. Church of England challenges BP and Shell over global warming. Shareholder resolution calling for climate strategy a "vital opportunity", says investment chief. NextEra buys Hawai's biggest utility to create proving ground for transition to renewables. Largest US provider of wind and solar aims for 65% renewables in the mix by 2030. 5.12.14. Analysts forecast big drop in US shale spending in 2015. But meanwhile, the oil drilling barrels on, with a momentum of its own, and 1,575 rigs active. "I did not think the financing tap would be turning off so quickly": John Dizard in the FT. Crunch time is "redetermination date" for borrowing, usually in April and October. Fracking chemicals could pose risks to reproductive health, say researchers. University of Missouri team recommends people living near frack sites should be monitored. "Why Elon Musk's batteries scare the hell out of the electric company." "At a sagebrush-strewn industrial park outside of Reno, Nevada, bulldozers are clearing dirt." 6.12.14. Oil companies dismiss carbon bubble and stranded assets at Lima climate talks. IPIECA offers 5 reasons to support their case: 2 based on wrong premise, 3 disingenuous. 7.12.14. "UN climate talks call future of energy majors into question": FT. "ExxonMobil and Shell would cease to exist in their current form in 35 years", FT concludes. 8.12.14. Saudi Arabia in 'race against time' to cut fossil-fuel dependency, says head of delegation. But total fossil-fuel phase out by 2050 is "unrealistic", and 2C target "needs more work." "Global shale ambitions wane", as OPEC's price war rolls on. KPMG talks of potential "nail in coffin" for shale projects outside N America. As defaults loom in the tar sands, short sellers in banks target debt. Producers need an oil price of $85, and it sits c. $65. 9.12.14. Full decarbonization by 2050 on the table in Lima. "Elements of a draft negotiating text", published for week 2 in Lima, contains the key words. Funds press oil and gas boards to explain how they will deal with climate change policies. Global coalition including Calpers, Aviva, turn up the pressure. "US shale industry faces endurance test after Opec rejects cuts": FT. "Survival of he fittest" chart says it all in one graphic<http://www.ft.com/cms/s/2/1fedfe66-7f9b-11e4-b4f5-00144feabdc0.html#slide0>: some have net debt >4x EBITDA. 10.12.14. Catholic bishops from every continent demand end to fossil fuels. Their statement call s for 100% renewable energy, and strong focus on finance for adaptation. "We are winning the war": international wind and solar industries at COP 20. Steve Sawyer for GWEC and Jeremy Leggett for EPIA give a 30 minute press conference. Wind and solar "not ready for prime time", says Exxon's chief strategist Bill Colton. And "peak oil theorists have been run out of town by American ingenuity," he adds<http://www.theguardian.com/business/2014/dec/10/exxon-forecaster-says-us-will-dominate-oil-production>. 11.12.14. "Fossil-Fuel Exposure May Need to Be Disclosed in U.K.": Bloomberg. Ed Davey tells reporters he has written to BoE Governor about this. FT cites Carbon Tracker. Kerry pledges US will take lead, but every nation must act. "We simple don't have time to sit around going back and forth, says US Secretary of State. 12.12.14. Pope Francis urges Lima delegates to agree a strong deal. The head of the Catholic Church says<>"the time to find global solutions is running out." "Fossil fuel companies facing crisis, warns Davey": Times. Bank of England should require disclosure of carbon investments and involve other regulators. Oil price plunge continues: Brent close to $62. IEA warns<http://www.theguardian.com/business/2014/dec/12/oil-price-plunge-brent-crude-iea-forecasts-weaker-demand-2015> of global social instability and threat of debt defaults in eg Russia, Venezuela. World stock markets suffer worst fall since 2011: £112bn wiped from FTSE 100. The oil price, and China fears, lead a long list of reasons why investors are losing faith. 14.12.14. Lima talks reach eleventh-hour global agreement by deferring key issues. But the Lima Call For Climate Action commits all nations to emissions cuts for the first time. 15.12.14. "Lima leaves Australia, Big Oil, with a giant fossil fuel headache." Complete phasing out of fossil fuels by 2050 had explicit support of more than 100 countries. "Lima deal represents a fundamental change in global climate regime." The agreements made end the division of the world into developed and developing nations. Russian central bank raises interest rate to 17% to prevent collapse of rouble. Decline is 45% against the dollar this year. Russians fear joint US Saudi oil-price plot. Texas wildcat veterans warn Dakota rookies that an oil bust is on the way. But in the Bakken of North Dakota, many do not seem to agree that a storm is coming. "Dissecting Denton: How a Texas City Banned Fracking": Texas Tribune on the 4 Nov. ban. Too many of the 277 wells near children, and callous disregard by Range Resources et al. "Falling oil price poses new threat to banks": FT. As much as half of outstanding financing may be stuck on banks' balance sheets. Oil price fall threatens $1 tn of oil projects, Goldman Sachs says: 7.5 mbd over next decade. Echoing Carbon Tracker's prescient report in May. "We recognise that an energy transition is under way": Shell CEO in letter to FT. But responding to Davey's warning, Ben van Beurden's answer is still gas and CCS. 16.12.14. Late meeting of US and Chinese envoys saved the Lima climate talks. They solved dilemma of "who goes first" by inserting text from US-China pre-summit accord. Brent crude price falls below $60 for first time in >5 years. Gloomy Chinese manufacturing output data offered as explanation for latest phase of slide. First large oil company merger of this price fall. Repsol agrees to buy Talisman for $8.3bn. Cameron wades into green groups "religiosity" for being anti-fracking. He says all subsidies for onshore wind will end, that tax breaks for fracking are not subsidies. "Bond investors are skittish over emerging markets": New York Times. Once popular bonds of Petrobras, Pemex, Gazprom looking shaky, with contagion possible. BoE warns that lenders to US shale drillers may not be able to repay their loans. This could have a knock-on effect in the wider junk bond market, Mark Carney says. Rouble falls to dramatic new low as Russian rate rise fails. Rosneft bond issue becomes part of the blame-game raging in Moscow. 17.12.14. Scientists attribution of 2014 heat to global warming boosts prospect of class actions. Oxford researchers conclude chances of 2014 record increased by a factor of ten. New York state to ban fracking as health officials say "potential risks too great". No prospect of 6 year moratorium ending now, as governor says he will be bound by experts. 18.12.14. "North Sea oil industry 'close to collapse'": BBC. Chairman of independent explorers association says almost no new projects are profitable. Chevron drops Arctic drilling plans, which were not even short term, indefinitely. Economics plus regulatory requirements have put them off even drilling a first well in 2025. US government plans vividly portrayed in animated time series mapvideo. Post-Carbon Institute's plot shows 85,000 wells in last 10 years and 675,000 by 2040. "A real danger to global financial system from oil price collapse: credit derivatives." Bill for CD swaps would exceed $$100 bn if worst drillers default. But there is contagion risk. Health groups confident the New York fracking ban will now spread to other states. With bans in two dozen municipalities and two countries, industry is using courts to fight back. 19.12.14. Insurance problems add to the woes of ailing US shale drillers. At least six companies have signed up to a type of hedge that does not fix a minimum oil price. 22.12.14. Russian bank bailed out: echoes of Northern Rock, IMF fears global crisis via contagion. Russia's Central bank hands Trust Bank $530m, but IMF says it has been too slow to act. 23.12.14. Signs of slowdown mount up across UK shale: Williston Basin rigs down 9%. Saudis say US high-cost production will drop first, Continental CEO warns Saudis of instability. 24.12.14. Fracking ban proves to boost New York Governor's ratings. One in three voters think better of Andrew Cuomo since he responded to health concerns. IRENA boss: "switch to renewable energy is a battle we cannot afford to lose." 144 countries have renewable energy targets, 50 countries support decarbonisation by 2050. 25.12.14. Saudis to curb wages but keep investing as deficit reaches $39bn, 5% of GDP. The Kingdom will resort to borrowing and reserves to plug the gap. 27.12.14. Pope to convene a summit of religious leaders in 2015 in support of Paris climate treaty. He will also send a lengthy message to all 1.2 bn Catholics, to the rage of a minority. 29.12.14. Brent crude hits $57.88, the lowest since May 2009. It has fallen 48% this year, and analysts expect a surplus of c. 1.5 mbd in the first half of 2015. A third of quoted UK oil and gas companies face bankruptcy. Company Watch warning includes conclusion that 70% are unprofitable, wracking up losses. How long can Saudi Arabia keep trying to show only the fittest survive in oil markets? They are dipping into their >$700bn reserves of foreign exchange. Petrobras risks pariah status among investors it needs for $221bn 5 year pre-salt capex. With billions creamed off contracts, US SEC investigates and PWC refuses to sign off accounts. Norwegian state electricity company plans $8.1bn renewables drive. Government injects $1.3bn to start push for wind, hydro and other projects home and abroad. 30.12.14. US drillers idle most rigs in two years as WTI falls below $55. But there are still 1,499 drilling for oil and 340 for gas. Domestic political pressure builds on Statoil over climate change. Provider of 25% of Norway's GDP is facing pushback across society, even in parliament. 31.12.14. Russian government props up ailing energy companies and banks. Including Yamal LNG, the Arctic gas project of Novatek, at Rbs150bn, Gazprombank gets 40. 1.1.15. "Americans Want America To Run On Solar and Wind". Support is "overwhelming", pollster finds, and few favour "all the above" in energy. And so for 2015!