Technology
Why I Bought Shares On A Community Farm
And this is how you can too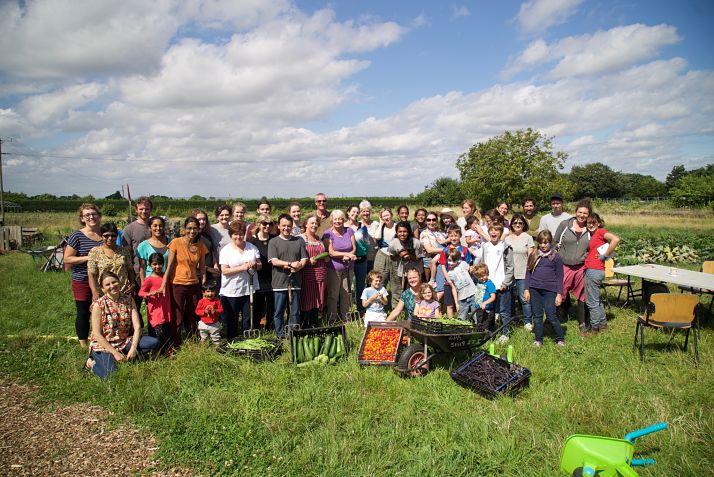 By Samuel Smith For many people, the experience of volunteering at a community farm fulfils a deeply held desire to get closer to the land. It stirs a comforting sense of feeling rooted and valuing the simple, nourishing fruits from the earth. In the patchwork of greenbelt that surrounds London, there's a huge potential for projects that fulfil this desire, while helping to increase food production. An excellent example is Sutton Community Farm, a bustling enterprise on the greenbelt that's owned and shaped by a community of 141 people. Sutton Community Farm sits on a beautiful seven-acre smallholding overlooking the city skyline. Each week, an enthusiastic troupe of volunteers, young and old, come together and grow 15 tonnes of vegetables through the year. The majority of the food goes into a VegBox scheme that serves south London with the rest sold to restaurants and given away to volunteers. The farm employs four growers and three administrative members of staff who manage the box scheme and other farm activities; an impressive number of good jobs for such a small patch of land.
What makes this project also stand-out from others is that it's entirely community-owned. The farm has just launched their second share offer and is inviting people to invest. The investment will help the farm build a much-needed barn so that it can expand it's Veg Box scheme and better accommodate groups. For as little as £30, it's possible to buy shares, own a piece of the farm and help support a new approach to farming; one that's sustainable, resilient and benefits people as well as the planet. https://youtu.be/zVzkdLCAy3A
I have been deeply involved with the farm since 2012 and have seen thousands of people from all walks of life come to enjoy, learn and experience growing food. I've witnessed how it gently lifts people's moods, helps them make new friends and feel re-energised from the fresh air and meaningful exercise. For some, particularly those that are retired, live alone or are unable to work, a weekly trip to the farm has helped them to step outside of their house and boosted their confidence. I've even seen people dramatically change their careers direction to pursue work in community food and the voluntary sector as a result of their experience on the farm. On a typical Wednesday, there are 30 volunteers that come to help grow, harvest and pack vegetables. It's a friendly place with many volunteers that have been coming for several years. At the heart of the farm is the VegShed where the packing operation, office and lunch is served. It's a tight space that has to be transformed throughout the day depending on the activity – it's this that the farm's hoping to transform into a new barn through the capital raised in the share offer.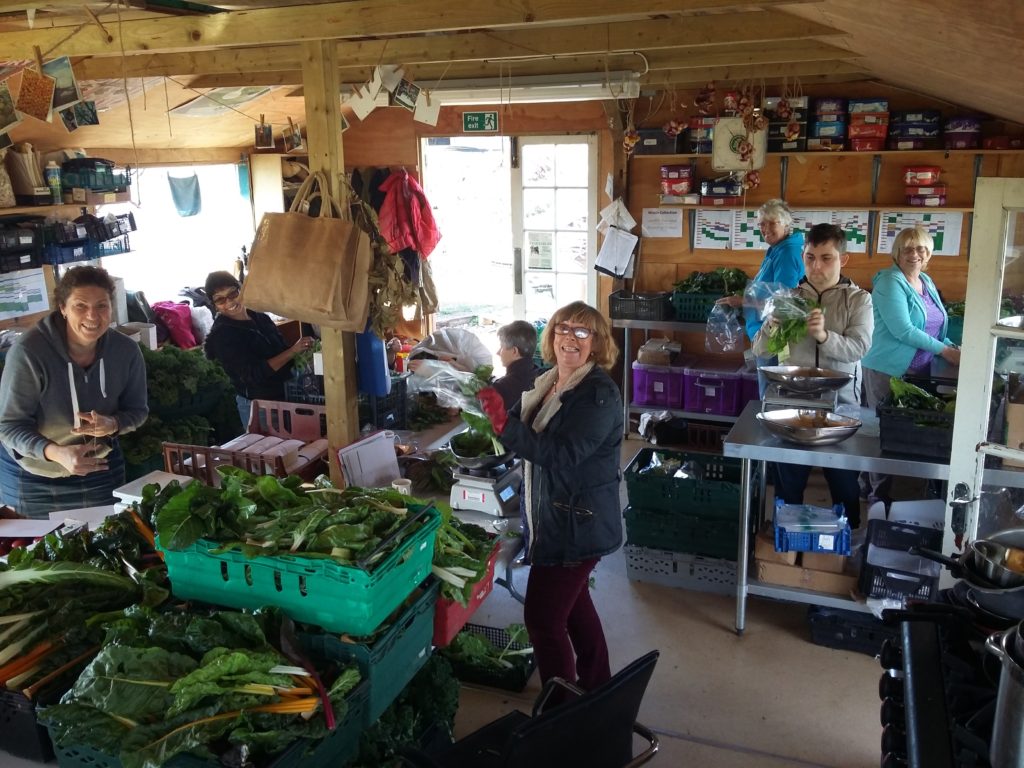 Community shares are a growing movement as people look beyond traditional charitable structures to social enterprises, that are democratically owned by the community they serve. This model empowers people to take a stake in local assets, opening the door to participation and feeling more connected. It means you can run a business where the community truly takes centre stage. So what does it meant to be a shareholder? As seen in the creation of community-owned shops, pubs and community energy projects, Sutton Community Farm offers an ownership stake through purchasable shares. The minimum investment is £30 and each member has one vote, no matter how much they invest. The share capital is withdrawable after five years. Even if you don't live close to the farm, you are invited to buy shares and be part of this project. Every investor is hugely appreciated and for this share offer, every pound invested is matched by the Community Shares Booster Programme. As a member, you have the option to be involved in shaping the business and assisting with decision-making. This largely takes place through the management committee which is elected each year from the membership at the Annual Members' Meeting. People often ask whether community shares offer dividends or interest. The answer is yes they can, however like with all investments there is risk. While Sutton Community Farm's financial forecasts include future interest payments, investors should generally expect a social dividend rather than a financial reward. As one of the first shareholders at Sutton Community Farm, it has been the best social dividend I've ever had. If you're interested in investing in shares, you have until the 26th May 2017 to support the farm and help them reach their target of £68,575. Here's the link: www.crowdfunder.co.uk/sutton-community-farm-shares