Nature
Environmenstrual Week of Action
Get ready to talk about Periods!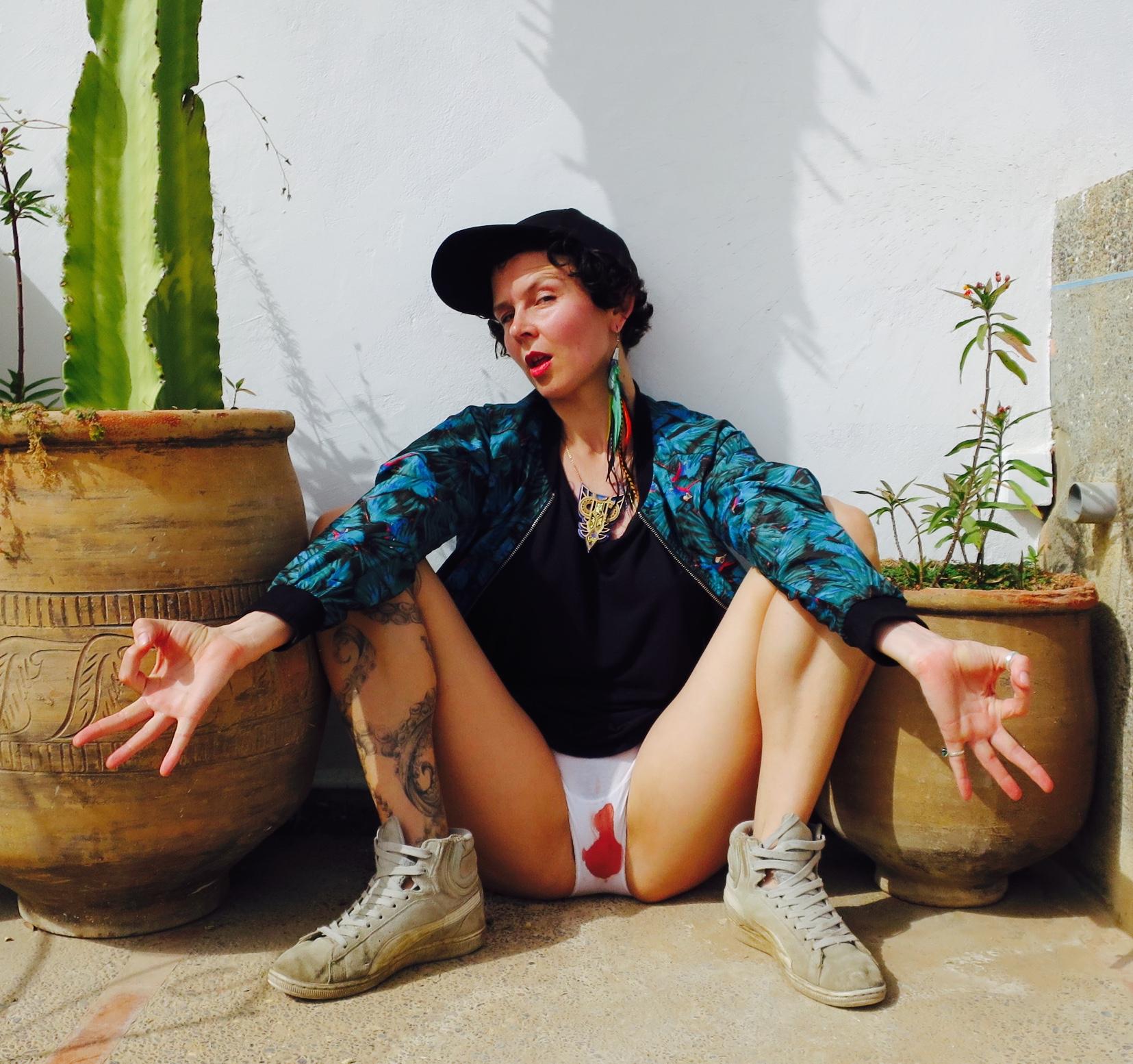 Photo of Ruby May from www.alchemy-eros.com\
Get ready to talk about Periods!
This October, Women's Environmental Network (WEN), together with Thames Water and Anglian Water and a coalition of 35 activists, social enterprises and menstrual-prenuers, are launching the very first Environmenstrual Week of Action.
Kate Metcalf, Co-Director at WEN says, "WEN have been campaigning for decades on the environmental and health impacts of conventional period products. We know too well how the taboo and shame around menstruation stops honest conversations about the alternatives available. We wanted a collaborative approach to bring real change in this area – which is why we are building a coalition of partners and organising a Week of Action."
So what's the purpose of the Week of Action? To raise awareness about the damaging effects of plastic in single use menstrual products, and to promote eco-friendly alternatives, such as reusables and organic disposable period products.
Women and people who menstruate use more than 11,000 disposable menstrual products in their lifetime, and with half of Britain's women flushing tampons away, 1.5-2 million menstrual products a year end up in seas, rivers and in beaches. But that's not the only issue – synthetic chemicals and fragrance are often found in disposable period products without clear labelling.
"We want everyone to get involved in the Week of Action. It's about having fun whilst encouraging conversations around menstruation. We have created a toolkit with some ideas on how to get involved, including getting active by contacting manufacturers and supermarkets" says Kate Metcalf.
Ideas include menstrual pad making workshops, hosting a vulva party or a film night. There are even loo stickers to help spread the word about not flushing and trying reusables.
The end of the Week of Action will culminate in a Festival hosted by Caroline Russell, Chair and Leonie Cooper, Deputy Chair of the GLA Environment Committee, at City Hall in London. The committee recently released an 'unflushables' report, exploring the damage of single-use menstrual products, wet wipes and nappies. The festival is sponsored by Anglian Water, Thames Water, WUKA, Port of London and Tideway. The evening, which is free to attend, includes a speaker panel, with Susie Hewson (founder of NatraCare), Natalie Fee (founder of City to Sea), Ruby Raut (founder of WUKA), Rachel Dyson (Chair of Water UK Snap Network & Behaviour Change Manager Anglian Water) and Mandu Reid (founder of The Cup Effect). Other sessions include a 'Seeing Red' fashion show spearheaded by eco-designer Dr Linda Thomas (Lind Thomas Eco Design) and her infamous Pantyliner Dress, and 'Not Another Bloody Play!' by the Twisted Hares theatre company. Environmental artist Ptolemy Erlington's striking moorhen sculpture created with plastics collected from rivers and beaches will also be exhibited, commissioned by Anglian Water.
WEN Co-director, Kate Metcalf, says, "Periods and period products should be healthy, not harm the environment and be free of taboo. We welcome a week of activism and empowerment and together we will take #PeriodAction"
#PeriodAction
@WEN_UK / @environmenstrual