Nature
Frome Extinction Rebellion - funeral for wild species
60% of wild species have been wiped off the earth since 1970
Rebelion Day 2, 24th November 2018, A funeral for the species lost to mans impact and climate change. Film By James Light
Last weekend Frome people took to the streets to bring awareness to the environmental emergency, by holding a symbolic funeral for extinct species. Approximately 200 people joined the procession from Rook Lane Chapel to the library, led by funeral director, Kevin Jones, and the Frome Street Bandits playing a mournful funeral march.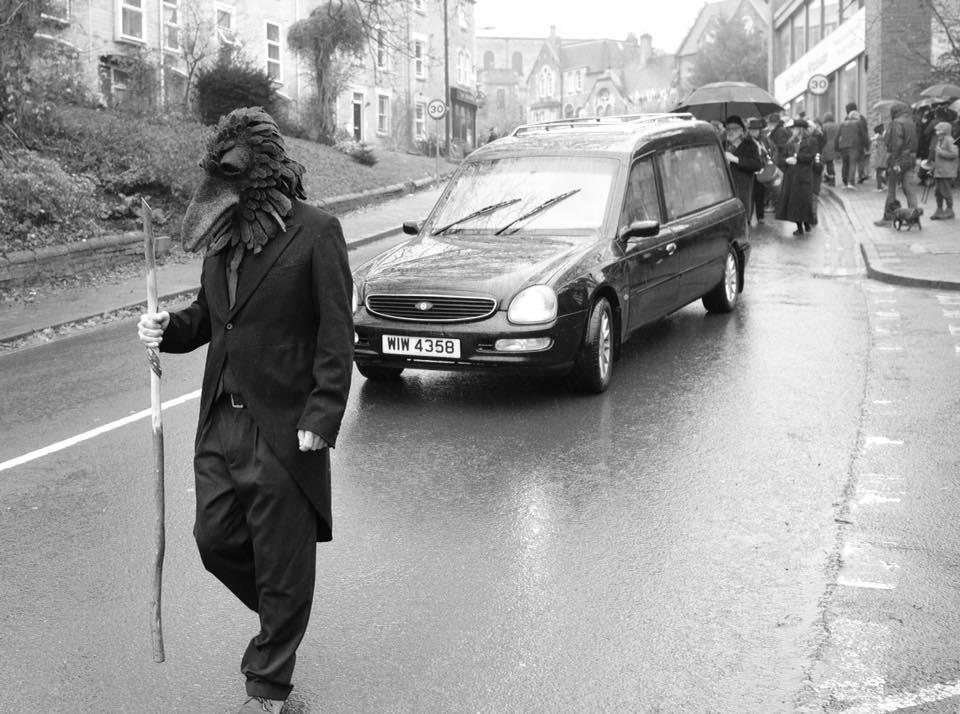 Symbolic pall bearers wearing felt animal masks made by local artist, Gladys Paulus, carried a coffin draped with the Extinction Rebellion logo. People came from as far away as Manchester and Birmingham to participate and bring awareness to the fact that we are in the sixth mass extinction and that 60% of wildlife species have been wiped off the earth since 1970 due to widespread use of pesticides, habitat destruction, mass deforestation and pollution to waterways.
Recent reports indicate within two years the warming of our climate will reach a point, after which a 2°C rise in global temperature will be inevitable. Two degrees is enough to cause climate chaos, food shortages, and further extinction. Extinction Rebellion is campaigning globally to make governments take action and Frome locals have played a significant part in the national campaign, with one local mum being arrested at the large London protest.
After pausing in the Westway, as the list of extinct and endangered species was read by Ruth Wajsblum, the protestors made their way to the library where celebrant, Isla Macleod, read a moving piece, and Theo Simon made a speech about his hope for humanity and how we can make a difference if we come together and act now. Local band, Seize the Day played some inspiring songs, and then Tanya Sherriff of Drum it Up Somerset led an uplifting community drum circle.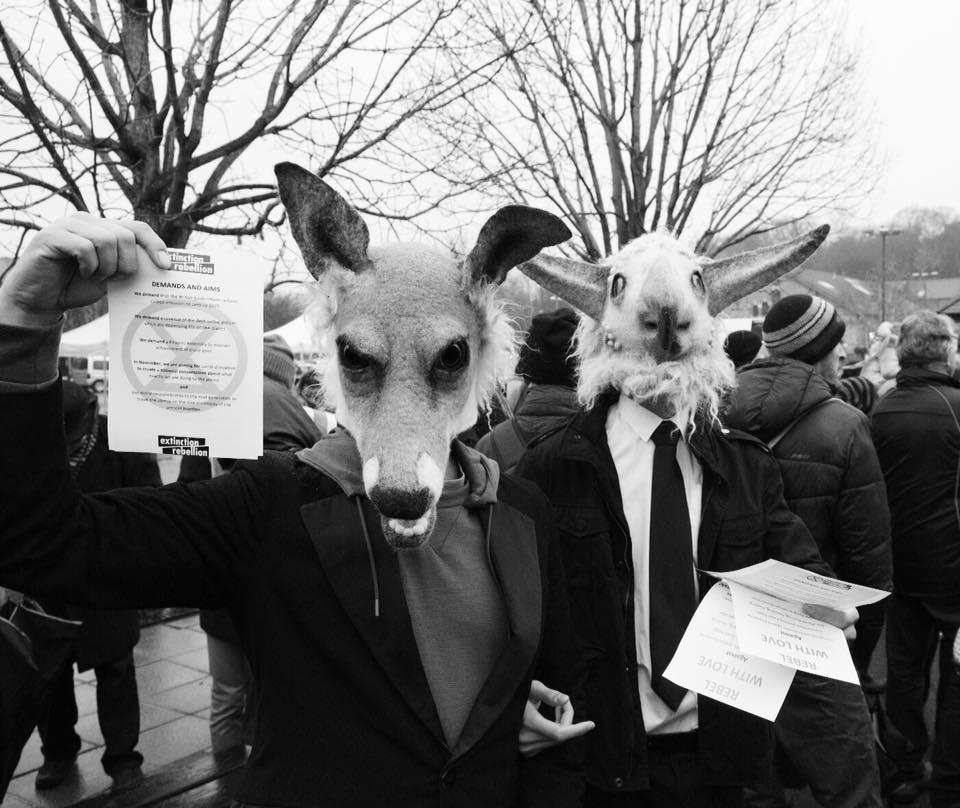 Participant, Sara Watson, had this to say: "It was a beautiful event: poignant and uplifting at the same time. I was inspired by all the people who took part, and it felt good to be raising awareness and doing something, as the government lacks the political will to act on what is the biggest crisis facing us. I'm here for my son, and his future, and I just hope events like this can inspire people to get involved and speak up."
Part of the organising team, Annabelle MacFadyen, said: "Our goal was to attract attention and mobilise the Frome general public, letting them know about the climate emergency, raising awareness and reaching out to those who wanted to know more. Feedback was really positive on the day, and we have been inundated with messages of support on Facebook. The Extinction Rebellion movement is growing, and we encourage you to get involved on the the Facebook page."
There will be an Extinction café at the Good Heart café on Palmer Street 3.30-5.30pm every Tuesday from now until 18th **December. This is an opportunity for anyone to come and talk about the issues of climate change, extinction of species and the ecological crisis. The first hour will be a drop-in followed by a discussion group from 4.30pm.**