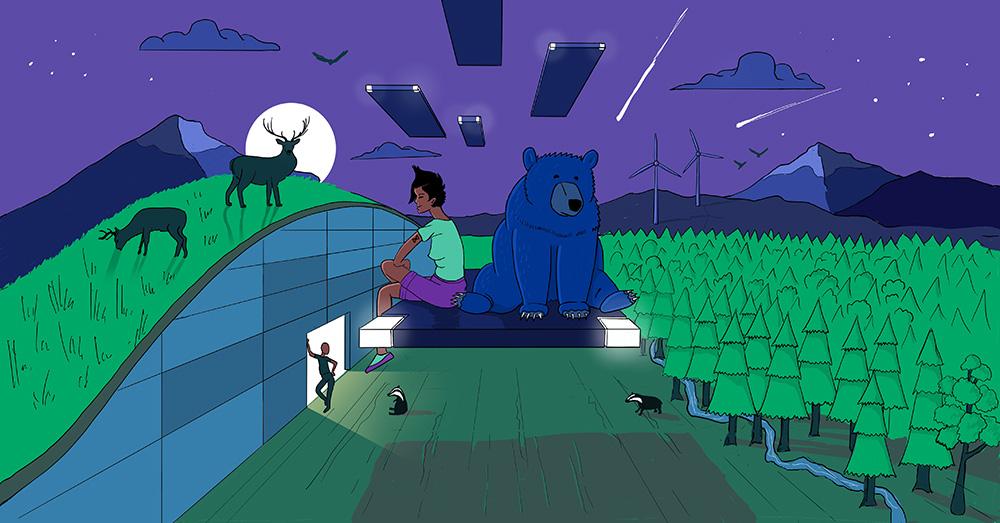 Ecohustler is an independent online magazine with a global reach of millions. Our mission is to bring people unexpected, entertaining, ecological content with a focus on connecting with nature and each other, so that we can all become a part of the solution to environmental breakdown.
We want to connect with a massive global audience in innovative ways, disrupting the mainstream narrative. We will contribute to the significant numbers of people shifting to a more ecological worldview and provide information, links and tools to empower them to live more in harmony with nature.
At Ecohustler, we passionately believe that it is possible and practical to purposely shift to an exciting new world in which human needs are better met without driving the Sixth Mass Extinction. Environmentalism doesn't have to be doom and gloom and guilt ridden messages about what we shouldn't do. Our version of green is way more fun than that. We see a more equitable future in which people work less and spend more time with their friends and families in communities being creative. Ultimately, we feel that people won't change because we tell them to. People will change because we offer a brighter future… and throw better parties.
Underpinning everything we do is a deep love of nature and of the animals, plants and other organisms that we share this amazing planet with. There is no more important work right now then restoring ecological systems and we are the people to do it. Thank you for being a part of the journey.