Never re-order a plastic card again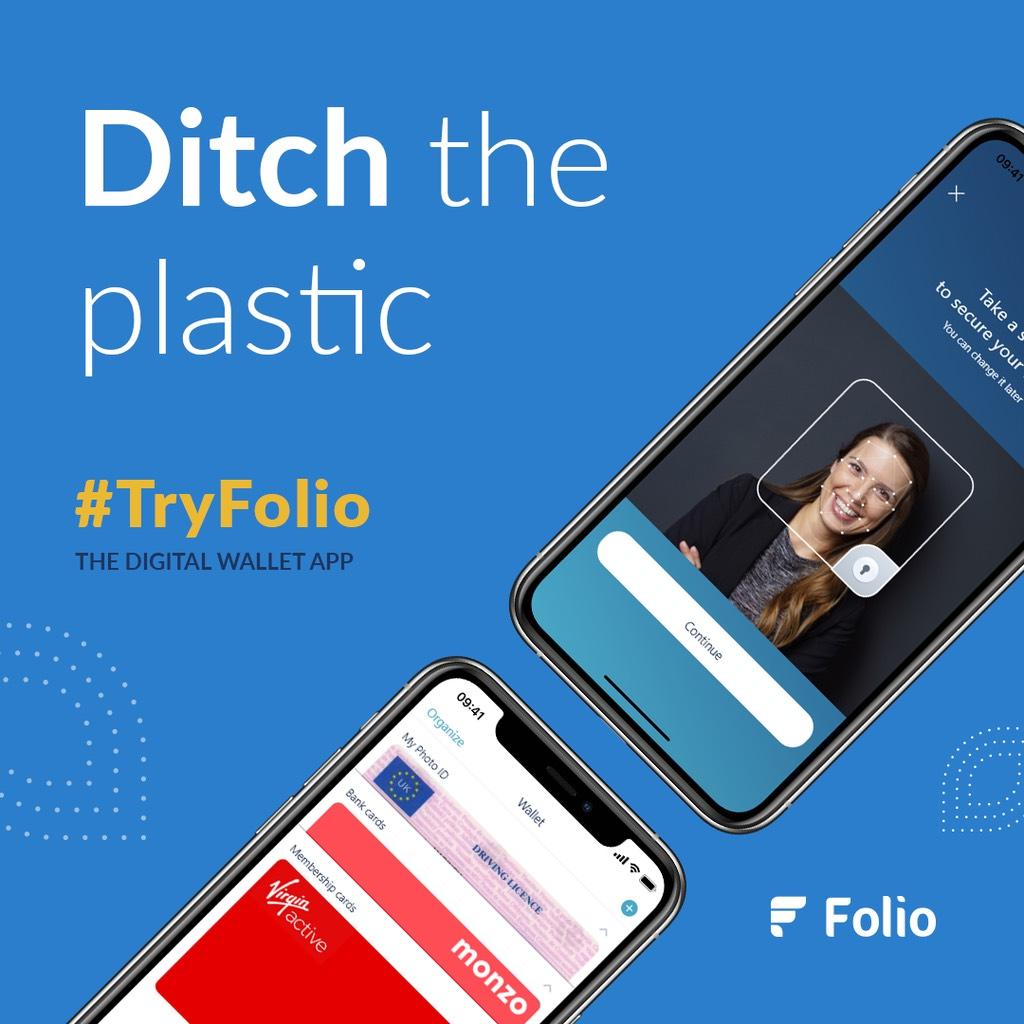 Did you know that 6 billion plastic payment cards are produced worldwide every year? Roughly 30,000 tons of PVC – the equivalent weight of 3 billion 500ml plastic water bottles.
We know you probably already have loads of cards already, but with Folio you can take a photo and upload all your bank, gift and loyalty cards, alongside your IDs and keep them all with you in one app on your phone. Meaning you won't need to reorder any cards should they go missing meaning less plastic production!
We are working hard to get big organisations to make their loyalty cards digital with Folio, so we can make an impact on the level of plastic being produced each year. The more people using the app means the more likely they will listen to us!
But how secure is it, I hear you ask?
Well – THE most secure wallet app on the market. We have integrated advanced biometric security features in the app for the protection of your valuable IDs and other payment cards. We have also packed it with additional features like an encrypted wallet and scanning of loyalty cards, there's more reason to get rid of plastic cards.
Standout Features of the **Folio Wallet App:**
Unique Biometrics: The biometric feature of Folio is top-notch. It's more like unlocking your phone with facial recognition, but a little more secure than that. The app creates a biometric key through which you can access your data.
Encryption At Its Best: With this app, you get an encrypted wallet protected by a biometric key. The best part about the encryption feature of the app is that neither Folio themselves nor any other third party can access your data. So you get to store cards privately.
Auto-Fill Feature: Not only do you save your information, but you can auto-fill your information on multiple platforms as well with the auto-fill feature of the app.
Easy Validation: The Folio app allows you to validate your identity using just your phone camera and a valid government ID.
Hassle-Free Backup: It is easy to create a secure backup of all your data with the app in case you lose it. The best part, even then you only have access to your data.
Okay, so how do I start?
Downloading and using the Folio app for Android and iPhone is easy. Follow the steps below to get started with the app:
Download the app: Search and download Folio from the Apple App Store or Google Play Store.
Sign-Up: Complete the sign-up process by creating your Folio ID and verify your identity using any national ID.
Create Biometric Key: The app will create your biometric key using your phone's camera.
Scan Cards and Identify: The app will then scan your ID and match it with your selfie to verify that it's really you.
Quick Biometric Check And View: Post that, you can see all your IDs you upload with just a tap after a simple biometric check.
Share with Tap: Once you have access to your IDs, you can share the app as well.
Follow @tryfolio on Instagram