Culture
Challenge Everything - an interview with Blue Sandford
The 17 year old author of an Extinction Rebellion Youth Guide gives us the lowdown
This video is also available to view on Facebook
It is pretty weird being a teenager today... even before Covid-19. Scientists say that the global ecosystem is collapsing and we are teetering ever closer to dangerous runaway climate change. Against this backdrop, what is the point of going to school?
Blue Sandford, named by The Times as a British Greta Thunberg, has no interest in studying a defunct curriculum while the planet burns. She is on a permanent school strike and spends her time planning direct actions and protests with Extinction Rebellion.
Blue wants to encourage and inspire other teens and young adults to make their voices heard. Her efforts are being thwarted by the state apparatus. Police have arrested her twice and confiscated her laptop and mobile phone. She doesn't know when she will get them back. It was great to speak with Blue and make this video. We want to help her and other young activists have their voices heard.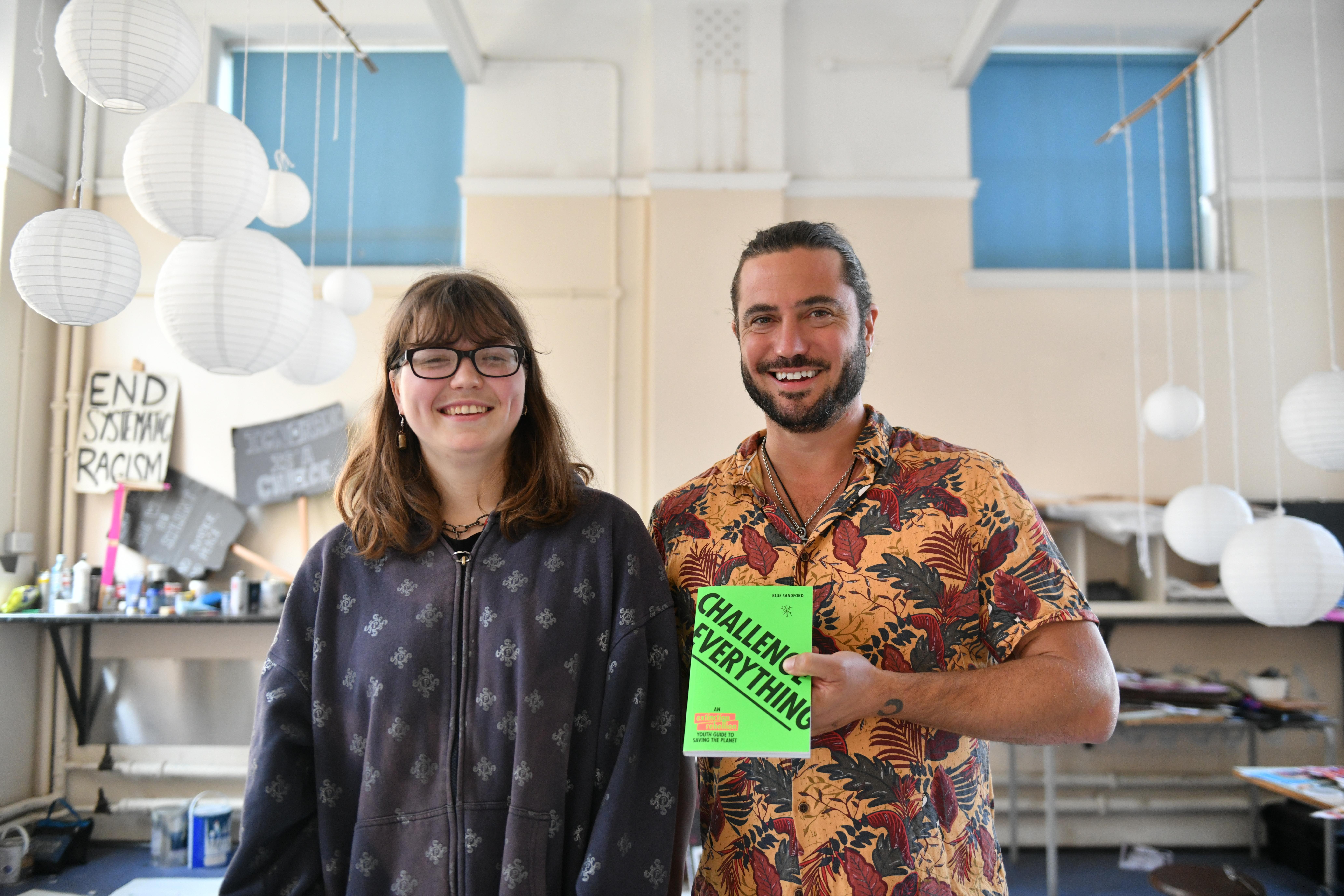 Challenge Everything
Challenge Everything is the only official youth handbook from Extinction Rebellion; a manifesto for how young people can help to save the planet. This is no greenwashing book; it's an important call to action. Appealing to teens who feel disillusioned by current world leaders and want to stop the decimation of our environment and the greed of big businesses; to those who want to make a difference but aren't quite sure where to start – or how much of a change they can really make – this guide explains it all.
The book asks readers to challenge everything – challenge government by protesting and taking peaceful action where necessary, challenge business by deciding who you want to support and who you want to boycott, and above all to challenge yourself – how can you change your life to make a difference? Challenge Everything will open readers' eyes to the chain reaction involved in everything we wear, consume and do. From there, readers can make decisions about the areas they'd personally like to take action in, and Blue talks them through the various ways they can create an impact, including actioning, boycotting, campaigning, striking, questioning, and rewilding and reconnecting with our planet.
Filled with stories, essays, slogans and illustrations, this book offers young people who want to take control of their future a purpose – what to do, when to do it and why to do it.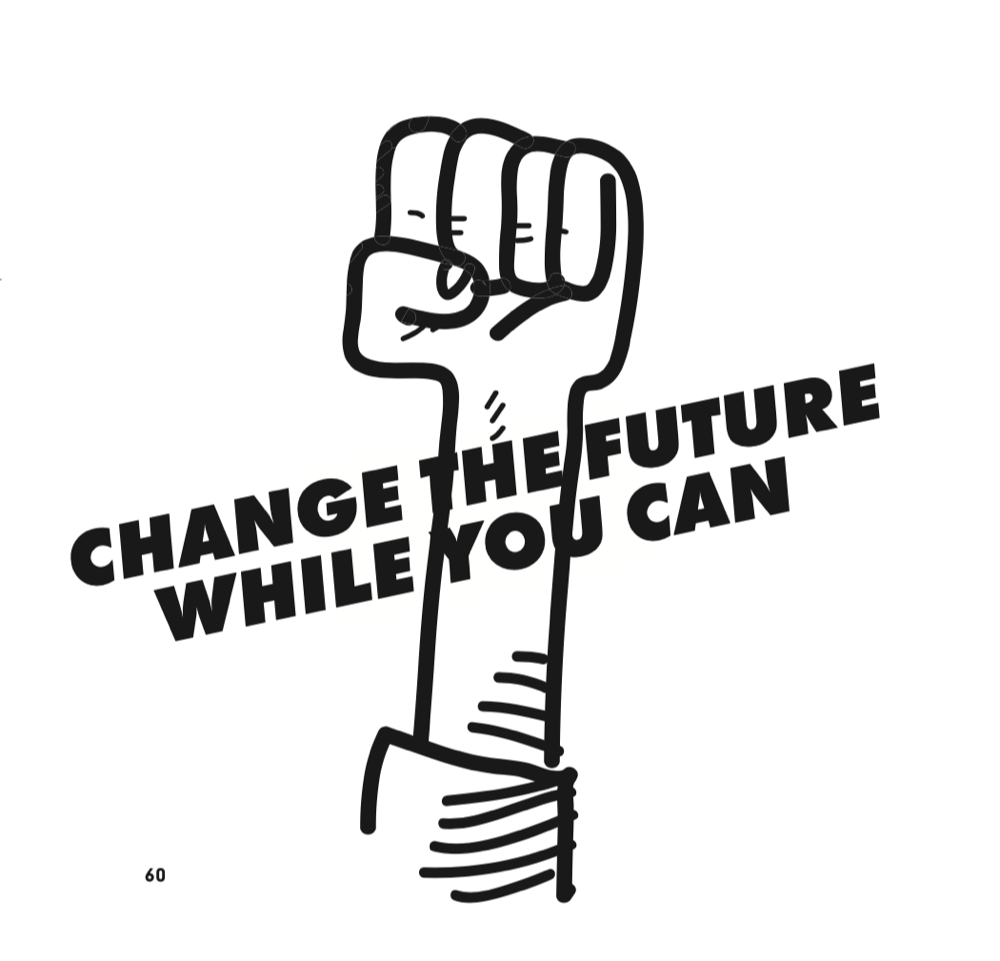 The Author
Blue Sandford has devised and carried out non-violent direct actions for Extinction Rebellion and is a founding member of Extinction Rebellion Youth London. Born in 2002, she grew up in two extremes – the Hebrides of Scotland, with no cars, electricity, central heating or hot water; and the middle of London, witnessing the best and the worst of our society. This propelled her into activism, so as to halt the dash towards climate and ecological collapse and secure a viable future for herself and everyone else. She joined Extinction Rebellion in 2018, went on full time school strike in June 2019, and was hailed as a 'British Greta Thunberg' and one of 'the UK's most impressive young activists' by The Times in December 2019. She is a writer and artist.
Extinction Rebellion is a global movement of hundreds of thousands of passionate activists from all walks of life. They include splinter groups for young people, like XR Youth, XR Families and XR Kids.