Some Christmas presents actually have a net positive impact in the world - check out this handy list of top ethical choices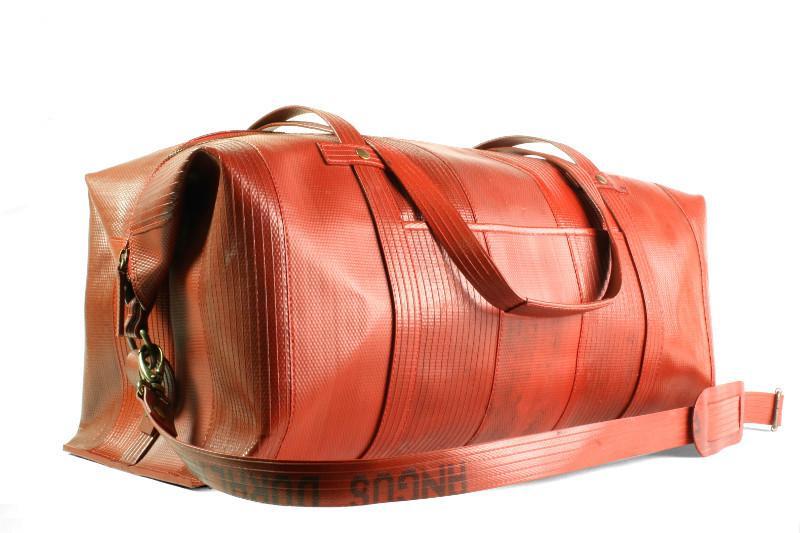 The Weekender - £299.99
The Elvis & Kresse Weekend bag is made from genuine decommissioned fire-hose and the lining is made from old auction banners that used to advertise products for upcoming sales events. Each banner is totally unique so no two interiors are the same.
The future of luxury is sustainable, ethical, reclaimed, open, generous and kind. Elvis & Kresse rescue raw materials, like genuine decommissioned fire hoses and reclaimed leather. They repair for free. They give back - 50% of profits from their collections are donated to charities. They employ and train apprentices, nurturing the next generation of craftspeople in the UK. They are powered by renewable energy.
Prices start at - £31.00
---

beyondBeanie
These brilliant beanies are great for kids and adults alike. There are loads of different designs to choose from and all excellent quality each one is the work of a talented artisan in Bolivia who proudly hand-signs her creation. Don't miss the 50% off Christmas sale now on.
beyondBeanie is a social fashion brand that combines fashion with solidarity to help change lives. Every time you purchase an item, you are empowering an artisan and helping a child in need by providing essentials such as school breakfasts or lunches, school supplies, school uniforms and dental care to children in need.
Prices from $15
---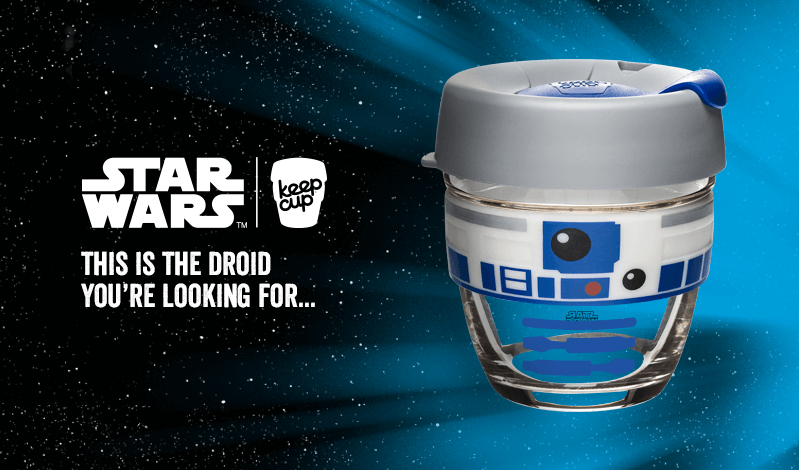 Keep Cup - Limited Edition R2D2 8oz Brew - £17.00
Plastic pollution is doing everybody's head in! Nobody wants to buy single use coffee cups anymore. Get with the program and bring your own stylish, reusable mug to your favourite coffee shop. Prices from £12.00
---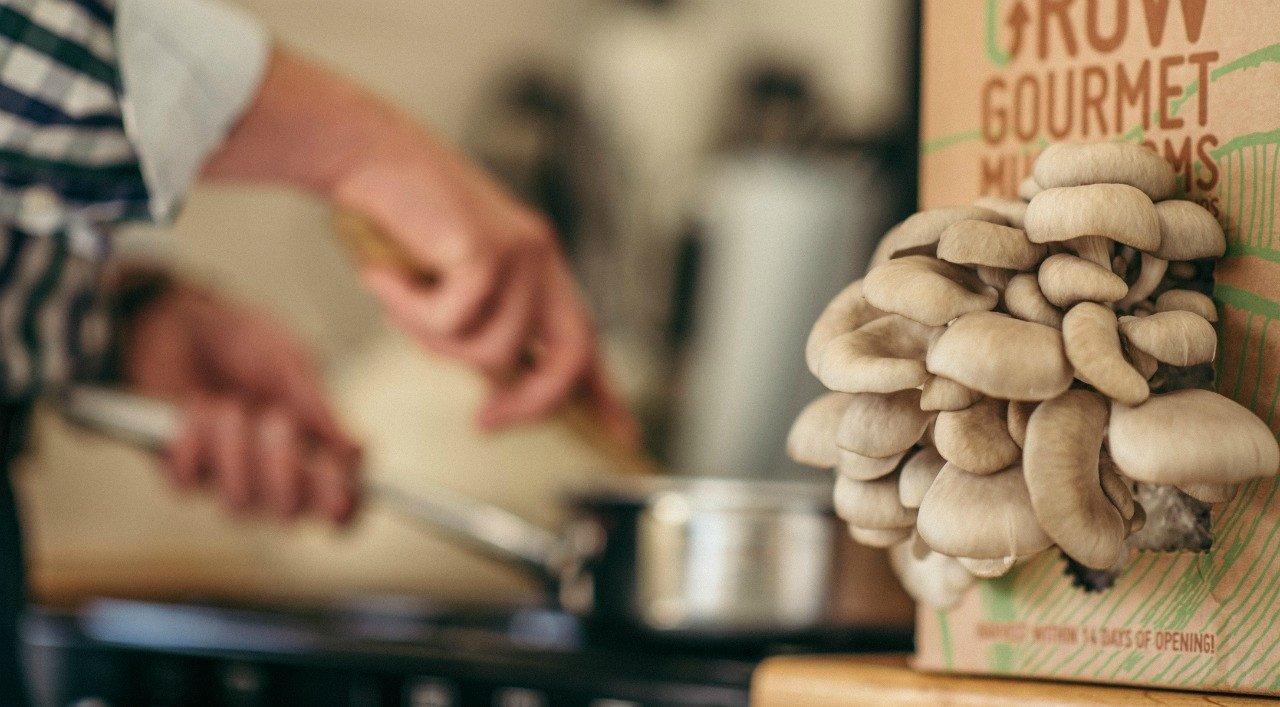 GroCycle - Gourmet Mushroom Kit - £17.00
Grow your own gourmet oyster mushrooms at home from recycled coffee grounds with our super-easy Mushroom Grow Kit. These kits are fun and create delicious food.
Reduce your friend's dependency on environmentally damaging supermarkets and learn self-sufficiency.
Prices from £17.00
---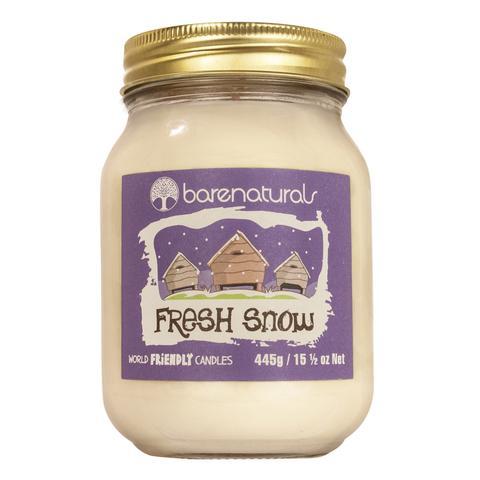 Barenaturals - Fresh Snow Candle - £18.99
These beautifully made candles smell incredible and come in satisfying mason jars. All Barenaturals candles are hand poured with the finest wax for best quality. The burn time for large Mason Jars is between 90-120 hrs.
Barenaturals is a world friendly candle company with a mission to tackle deforestation. Each candle supports at least ten new trees in an area of need to provide homes for displaced animals, improve the lives of others and restore natural balance.
Prices from £18.99
---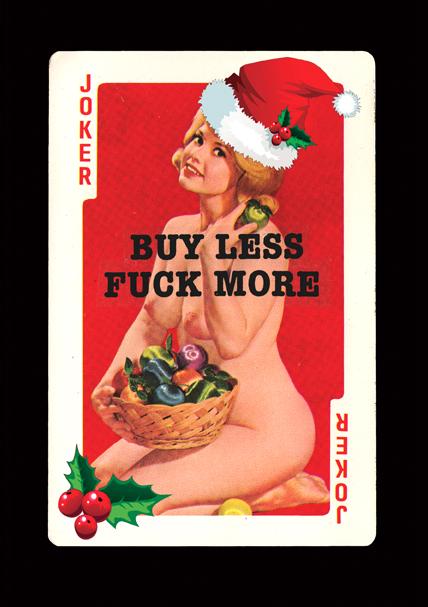 Christmas Card - Buy Less Fuck More - £4.00
Carrie is a self-titled Craftivist who works from a mosaic-covered HQ, The Treatment Rooms, in West London. Her work blurs the boundaries between craft and activism, using the craft techniques of mural, mosaic and screen-printing to create intricate, highly politicised works of art.
Prices from £4.00
---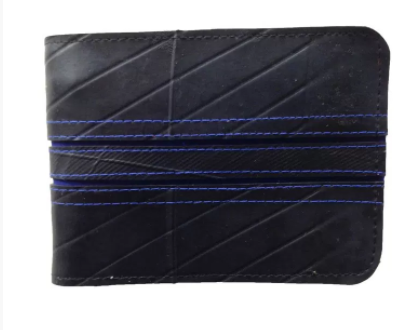 Upcycled Tyre Men's Wallet - £20.00
This eco-friendly wallet is made of recycled tyre and cotton. It features plenty of pockets for cards and money and a zip for coins. It has a super fun texture and it's both stylish and durable. It will preserve its shape no matter how much it's used and it's vegan friendly!
Lost in Samsara is an ethical company that aims to empower artisans and communities through fair trade. It is born to bring to the market a selection of accessories that respect both people and the environment, with the idea of promoting slow-production systems and trade over charity.
Prices from £20.00
---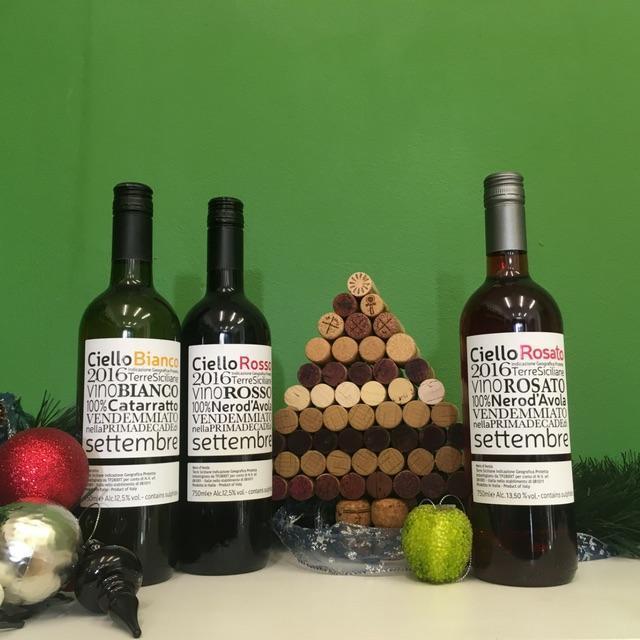 Trio of organic wines: Christmas Gift (white, red, rose) - £29.00
Choose from £50 and £100 wine gift certificates, hampers, sparkling wines, chocolates and organic wine from several bottles to generous cases.
Organic Wine Club is an independent organic wine retailer that cares deeply about organic produce, soulful and delicious natural wines. It is time to forget commoditised conventional wines and look back at artisan producers - they love these natural wines and want to share this love with you.
Prices from - £27.00
---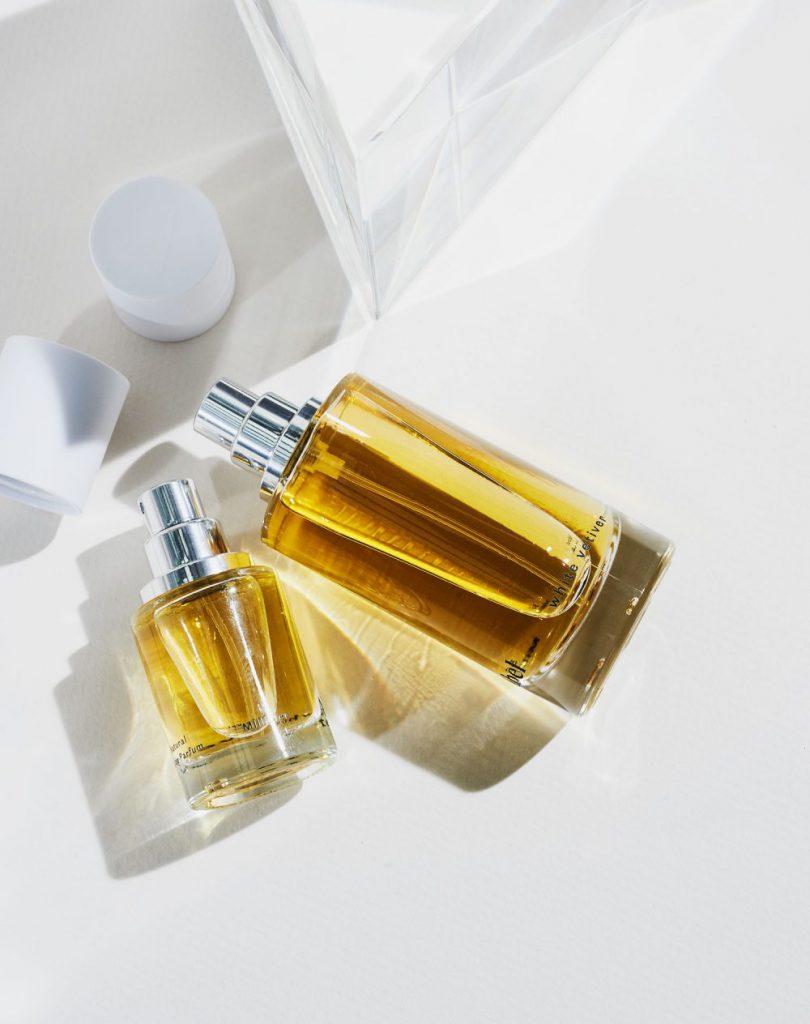 White vetiver
Created using 100% natural ingredients, Abel's five living fragrances evolve to a unique dynamic on the skin of every individual. Abel was founded in Amsterdam by New Zealander Frances Shoemack with a simple goal - to create the world's best natural perfume.
Prices start at - £28.00
---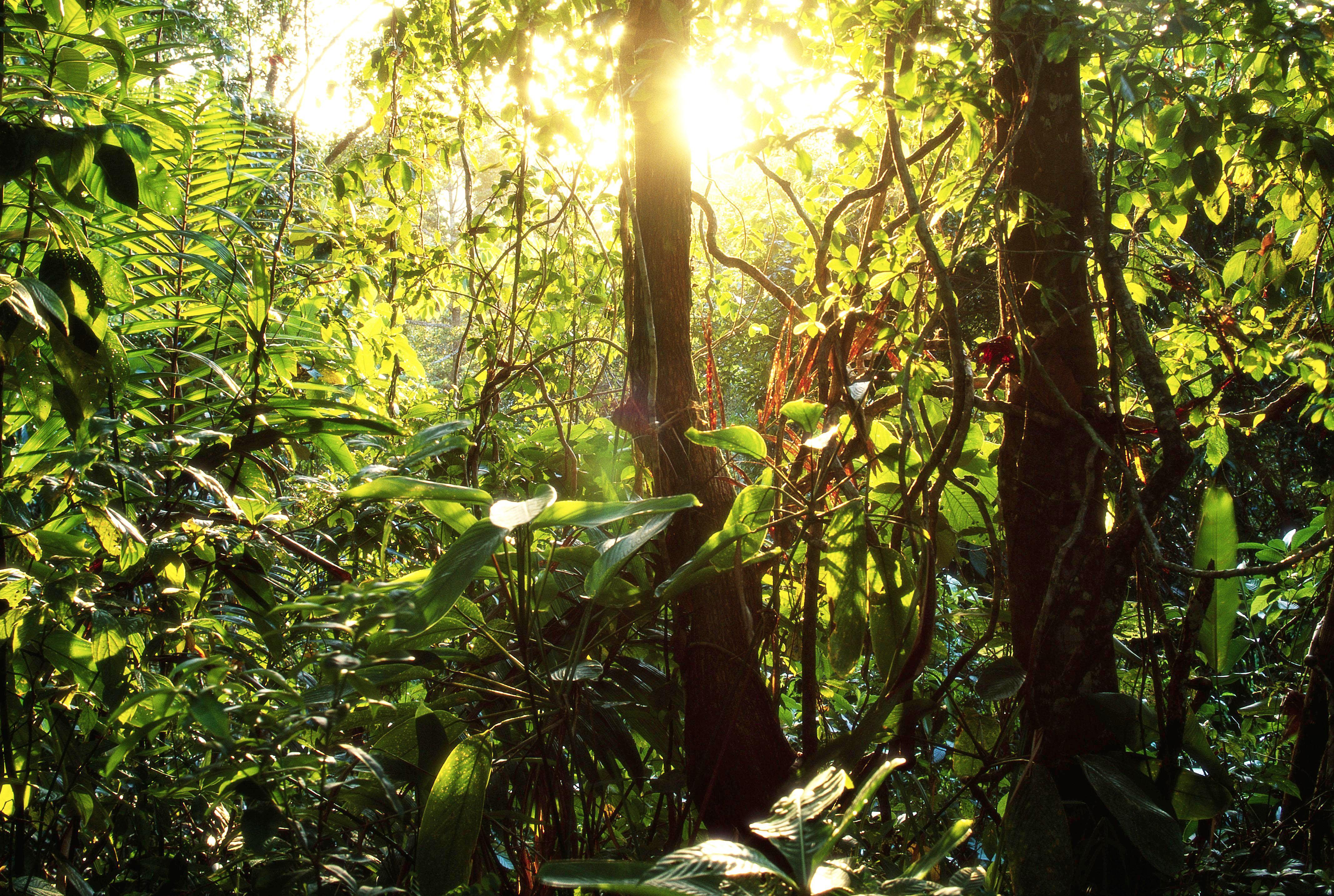 Everybody loves rainforest
For the person who really doesn't want a present. Give them some peace of mind - we all need forests to live, breathe and thrive on our wondrous planet. £15 protects 20 acres. Rainforest Trust UK saves real acres of threatened rainforests, making a tangible difference in the fight to save our planet's most biodiverse ecosystems and the unique wildlife that live in them.
Prices from £10.00
The Selectors
This list has been chosen by the founders of Ethical Revolution, EcoHustler and Positive TV. Click here to see Ethical Revolution's version: 7 Christmas Gift Ideas for the Conscious Consumer. If you are interested in featuring on future lists and have a great ethical product - just get in touch.