Culture
Arise world: What happens in Kavango, won't stay in Kavango
Peaceful protests for Okavango across planet set to honour international environment day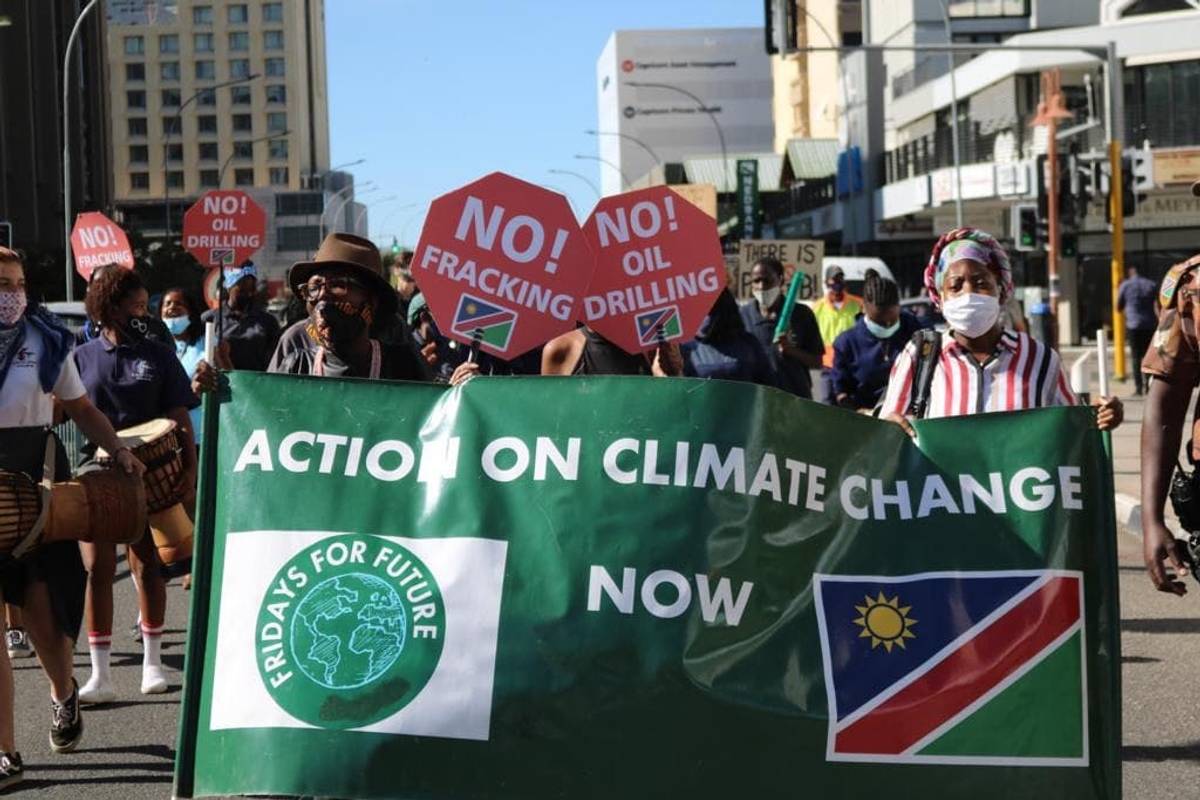 Ahead of World Environment Day (5th June), and the G7 summit later this month, global actions are being organised calling for an end to Canadian ReconAfrica's oil and gas exploration near the Okavango Delta.
Cities across the world, including Windhoek, Berlin, London, Pretoria, Vancouver and Washington, will be participating in a global push to raise awareness around what has become an emblematic case for the current times, the exploration for oil and gas by Canadian company ReconAfrica in Namibia's Kavango Basin, upstream from famed natural wonder, the Okavango Delta.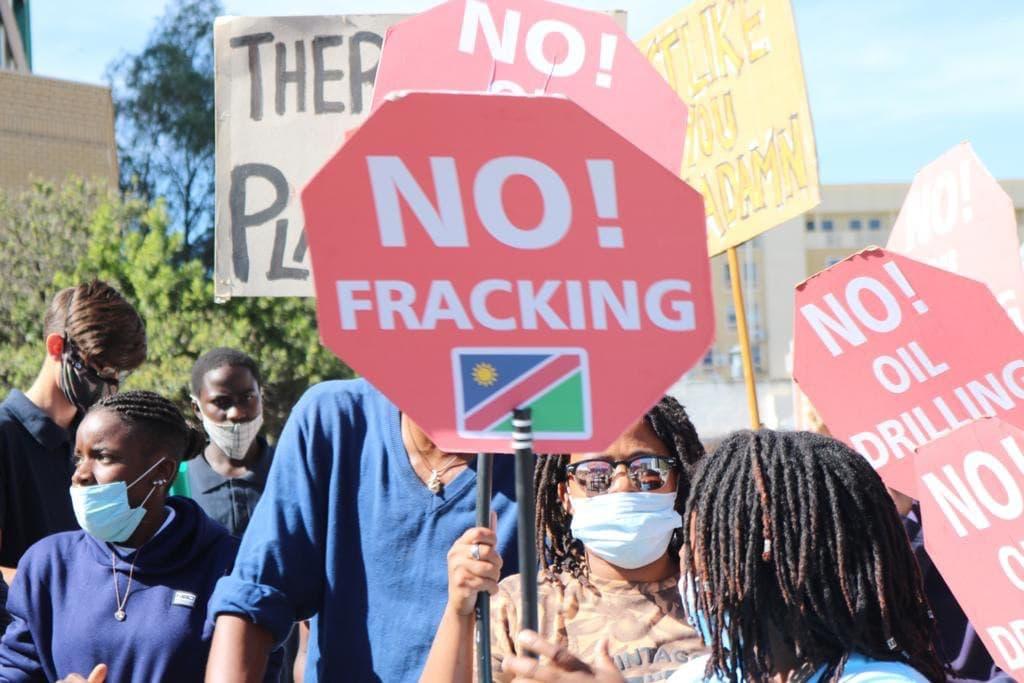 Khoisan youth activist and environmental scientist, Sharri Cannell says -
What happens in Kavango won't stay in Kavango, and the poison threatening my people will fill the atmosphere and threaten you someday very soon. We all need to come together and seek solutions to problems created by a few, in the name of and at the cost of so many.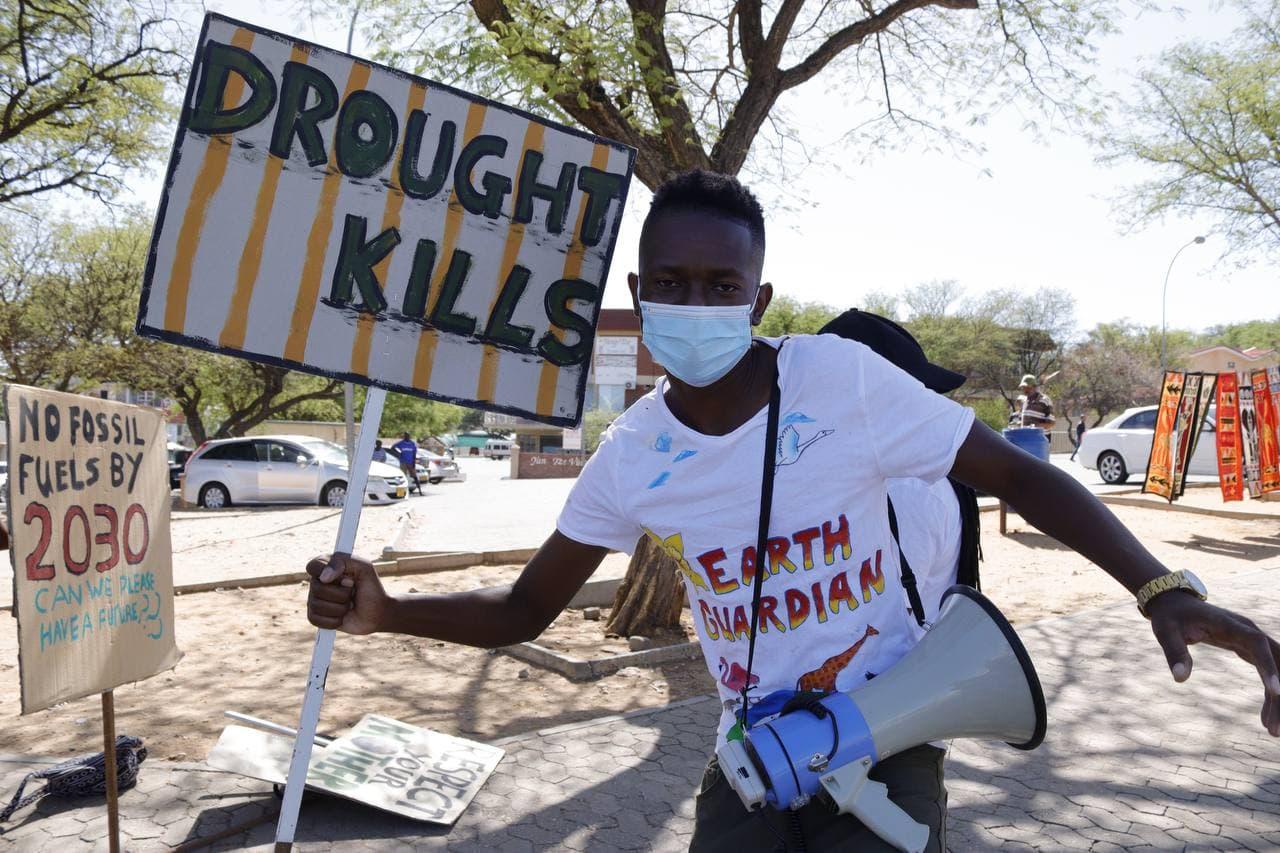 The week of action kicks off with the delivery of a petition to Gunter Nooke, Angela Merkel's personal delegate for Africa, at the Federal Ministry for Economic Cooperation and Development by Saving Okavango's Unique Life (SOUL) and Deutsche Umwelthilfe on behalf of Friday's for Future Windhoek on Wednesday 2nd June at 10am (CEST).
Coordinated actions will mark Environment Day's eve, 4th June. In Namibia, South Africa, Canada, Germany, UK and the United States with the participation of various groups, organisations and members of concerned civil society. Up to a dozen other countries, including Sudan, Sierra Leone and Zambia, will participate in solidarity actions linked to the G7 Summit to be scheduled for 11–13 June 2021 in the United Kingdom while it holds the presidency.
All members of the public concerned for the future of Our Planet are invited to stand-up and speak-out against an industry and leaders out of sync with global realities and the climate and ecological emergency.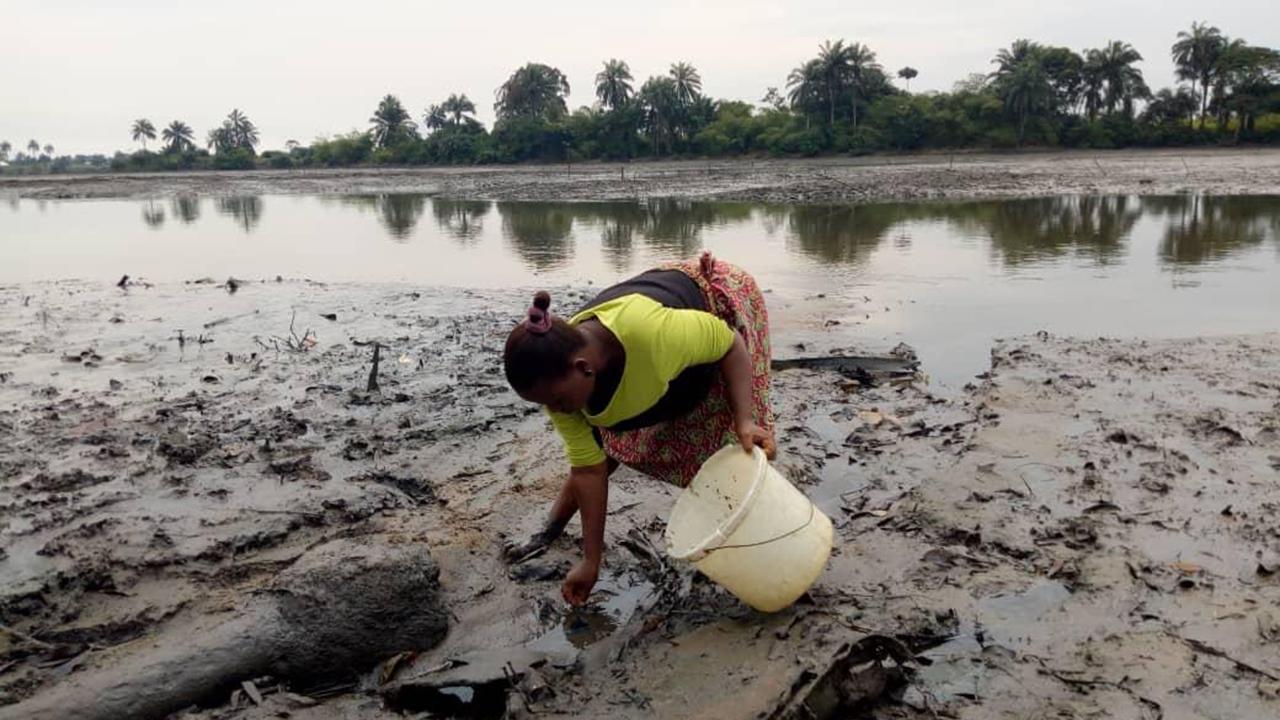 List and description of events (chronological and alphabetical order):
Berlin, Germany:
WHO: June 2 - Saving Okavango's Unique Life (SOUL) and Deutsche Umwelthilfe on behalf of Ina-Maria Shikongo, Namibian frontline activist and FFF coordinator; ReConOut
June 4th - Extinction Rebellion Berlin, Decolonize Climate Action!, Shale Must Fall
WHAT: Delivery of petition on 2 June addressed to German minister of Interior Stefan Müller; non-violent protest on 4 June
WHEN: 2 and 4 June, 2021
TIME: 2 June, 10 am CEST; 4 June, 12 pm CEST
WHERE:
2 June, Federal Ministry for Economic Cooperation and Development Stresemannstraße 94, 10963 Berlin Germany;
4 June, Canadian Embassy Berlin, Leipziger Pl. 17, 10117 Berlin
Global Digital Action
WHO: Climate Strike Canada
WHAT: Artbuild and Zap
WHEN: June 3
WHY: Workshop to create strike signs for Friday's digital strikes to zap ReconAfrica and officials and stop their destruction of the Okavango Delta
WHERE: https://mcgill.zoom.us/meeting/register/tZEudOqgrjgtG9CuNxv_drRfgfrxHBtwZgAC
TIME: 6 pm EDT
Prep workshop:
WHO: Lead and designed by Friday's For Future Digital
WHAT: Digital Action Storm - Mass Action Calls and Online Mobilisations
WHEN: June 4th
TIME: Between 5 am gmt and 6 pm gmt
HOW: Digital Action storms will be aimed at ReconAfrica, stakeholders and Canadian government.
WHERE: Zoom, social media and using digital toolkit
TIME: Throughout the day but action calls are on the timings mentioned above
London, UK:
WHO: ReConOut, Extinction Rebellion UK
WHAT: Peaceful protest, performances and a mass die-in
WHEN: 4 June 2021
TIME: 4 pm BST
WHERE: Canadian High Commission, Trafalgar Square, London, SW1Y 5BJ
HOW: SOS from the Kids choir joined by children and adults dressed in animal costumes, an allusion to the engendered wildlife currently under direct threat. Live band and musicians and speakers from the region. Activists will read poems, sing and perform a die-in. Children will bring homemade banners with animal drawings and slogans including, "Choose Life: No Oil Drilling in the Okavango". At 4:30pm there will be a mass die in.
Vancouver, Canada:
WHO: ReConOut, GRAN, KAIROS, Extinction Rebellion Vancouver
WHAT: Peaceful protest action will take place outside the Haywood Securities Office, linked to ReconAfrica, from noon, with the use of visual props, music and speeches.
A letter signed by over 180 organisations from around the world to be released at 6 am CET.
WHEN: 4 June, 2021
TIME: 12 pm PDT
WHERE: Haywood Securities Office, 200 Burrard Street, Vancouver
HOW: Peaceful protest with visual props, music and speeches
Pretoria, South Africa:
WHO: Extinction Rebellion Gauteng and Vaal
WHAT: Picket outside the Canadian embassy in Pretoria, acting diplomatic Canadian representation to Namibia
WHEN: 4 June, 2021
TIME: 10 am
WHERE: Canadian Embassy in Pretoria, 1103 Arcadia Street, Hatfield, Pretoria, South Africa
WHY: To demand Canada intervenes in its companies' further destruction of our natural world and local African communities. In this case, ReconAfrica's destruction of the Okavango Delta. And take responsibility to pay its climate debt as one of the world's highest emitters in support of just African energy transition.
HOW: Peaceful protest
Washington, US:
WHO: ReConOut, Extinction Rebellion D.C.
WHAT: Non-violent protest
WHEN: 4 June, 2021
TIME: TBC, please contact media@theclima.es for further details
WHERE: US Securities and Exchange Commission, 100 F Street, NE Washington, DC 20549
HOW: Peaceful protest
Windhoek, Namibia:
WHO: Friday's For Future Windhoek
WHAT: Meeting with Namibian National Assembly's Right Honourable Lydia Kandetu and Environmental Commissioner, Mr. Timoteus Mufeti & Covid19 restricted Peaceful Protest
WHEN: 4 June, 2021
TIME: TBC
WHERE: TBC, please contact media@theclima.es for further details
HOW: Petition delivery, peaceful protest