Nature
Bristol, Greta and the Cinderella crisis
As Greta arrives in Bristol to great excitement ecologist Alex Morss summons a wildlife wand for her pumpkin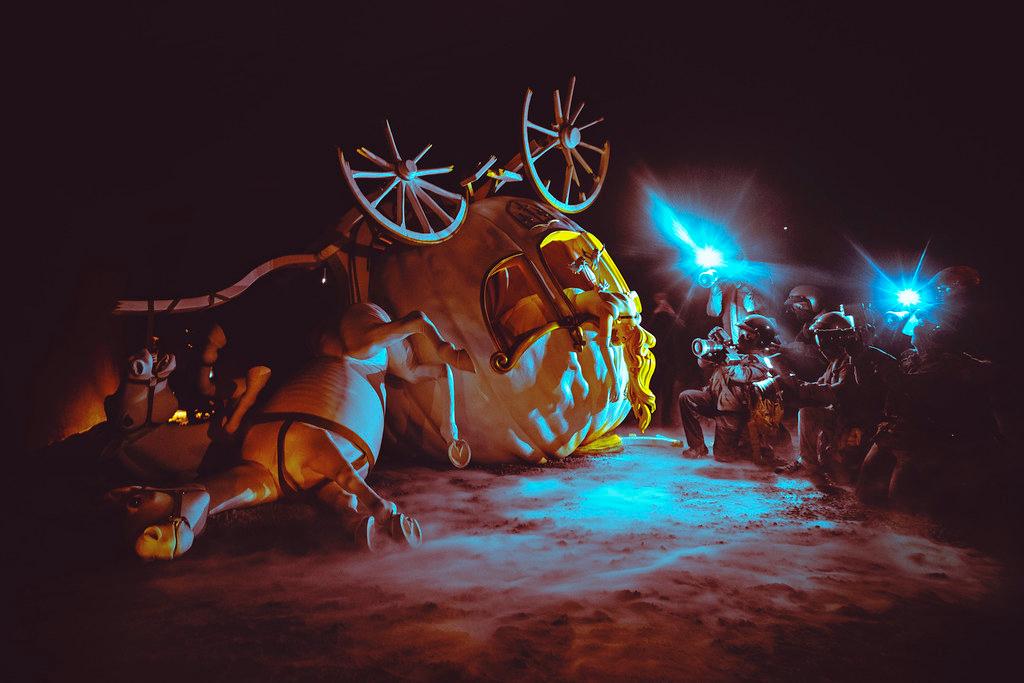 Banky's Cinderalla - picture by - Ben K Adams
The world's youth is awake and driving action on the climate crisis. On Friday the 28th of February, Greta Thunberg, the teenage environmental activist whose campaigning has gained international recognition is joining Bristol Youth Strike 4 Climate in Bristol as they strike again. The event begins at College Green at 11.00 am to stand beside this icon and demand action NOW. Everyone is invited. Ecologist Alex Morss will be there. She supports the climate strikers and she has a crucial message - we must elevate the wildlife crisis more.
Mother Nature has a daughter, she's called Cinderella. You know that scene in Banksy's Dismaland, where Cinderella's carriage has crashed? That's how it can feel as an ecologist, working on the emotional roller coaster of wildlife exuberance riddled with decline.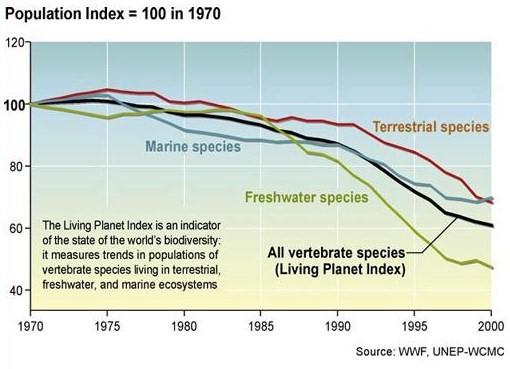 The decline of our planet's wildlife is an emergency
We often don't even get that far! There is some hope - see below - but I often feel like I am trying to drag Cinderella out of the hearth, dress her up in the kind of fancy clothes that society will notice and adore, make her more socially desirable, send more love, resources and protection her way.
And some of the best hope I've seen for a long while, of turning my 'work pumpkin' into a gilded carriage, is the activists. Greta Thunberg is a welcome surrogate fairy godmother to a depauperate cause. Here I am, desperately willing her to please bring magic, as I look forward to her visit to Bristol on Friday, hoping she can help transform gloom and inertia - perhaps not quite into glamour - but certainly into a more mainstream, compelling presence than I've seen in decades.
Because ecology is the Cinderella sister to the climate crisis. It is a subject I hope will waltz into the spotlight of the media ball when she visits my home city to support climate strikers.
Greta understands and articulates the global wildlife crisis with mastery, however at the time of writing, Bristol was still the only big UK city to have so far declared an ecological emergency, in sharp contrast to the incredible climate emergency momentum. The media, politicians and many others repeatedly mention a singular crisis, but both disasters are equally grave and urgent.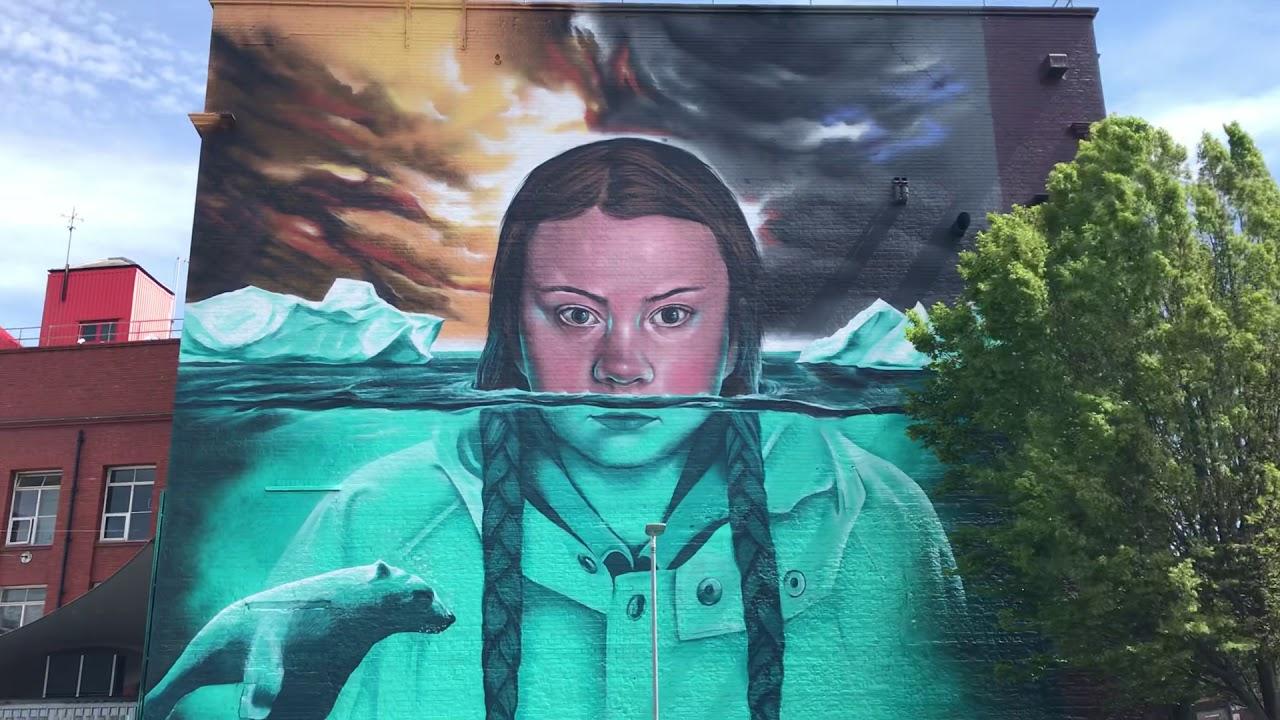 A mural of Greta Thunberg in Bristol the city she visits on Friday
On Friday we'll see Greta's battalion of followers descend in their thousands to a city that could surely be a comfortable spiritual second home to this 17-year-old, world-inspiring eco warrior. Good old Bristol has led the way, being first in the UK in declaring the climate emergency too. We even have a giant mural of Greta painted on the former mayor George Ferguson's Tobacco Factory. And Greta was cheering with us and Tweeting when our Bristol Airport expansion was rejected on environmental grounds.
We are the former European Green Capital, the breeding ground of Extinction Rebellion, swarming with activists and initiators of good environmental innovation and campaigning at every turn. We seem born and bred to fight for our planet.
These are not just kids bunking school. I've met lots of them on previous strikes. They include people like 'Bird Girl' Mya-Rose Craig from Somerset, who at 17 just became the youngest person in the UK to be awarded an honorary doctorate. She will be speaking alongside Greta.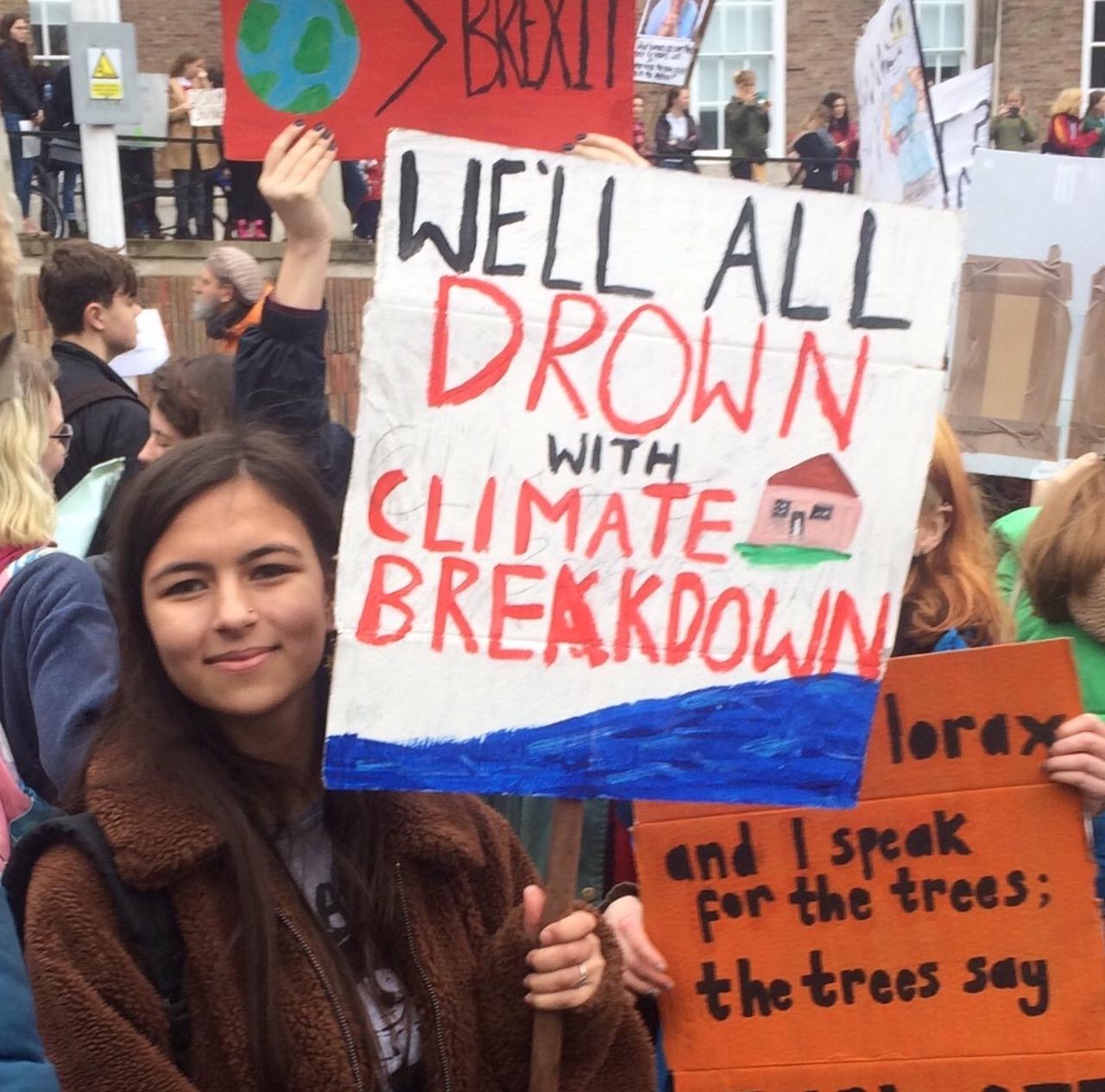 Activist Mya-Rose Craig will be speaking at the event in Bristol
They also include the most articulate and switched-on pre-teens I've ever seen stand on a stage - like Grace Maddrell - who moved me, parents and climate professors in the audience to tears at a strike last summer.
They include Bristol Youth Strike for Climate leaders like Amy Stapleton 17: "I strike because our planet is in a crisis, and we need to act now to save our future. We are too young to vote, so the only way to get our voices listened to by those in power is to strike, and show them just how much our planet means to us.
"It's a way to feel less helpless, because even though there isn't a load we can do ourselves, by striking we can get the attention of those with the power to do something. Greta is really inspirational to me because, for someone around my age to have sparked a movement so large, it's really impressive."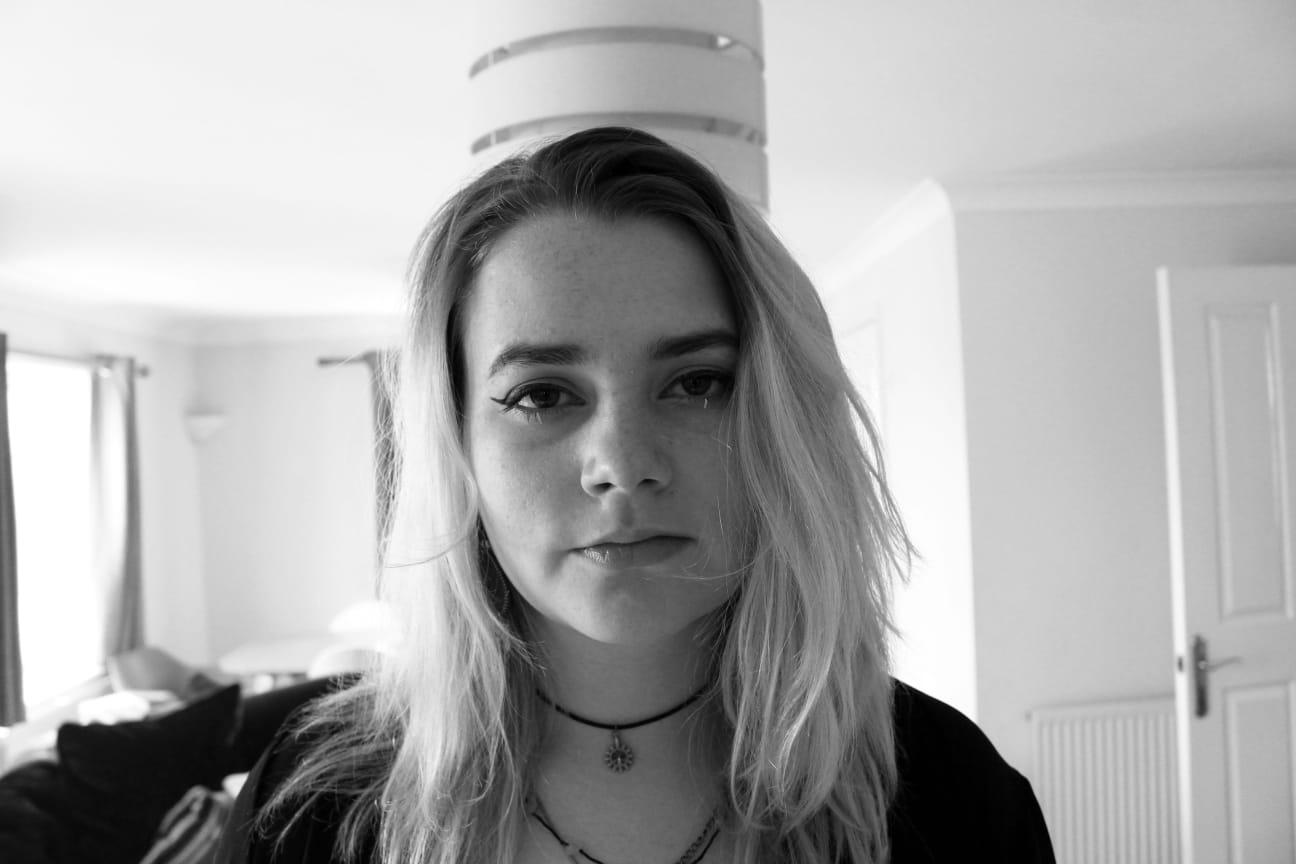 Student Megan Barnett, Age 20
And student Megan Barnett, Age 20: "It is very emotionally tiring a lot of the time. A lot of youth strikers are super worn out because of it. But we all keep going. I always say to myself, "this one will be the last one I help out on" and then I get to strike day and I can't help but nearly cry because I am so blown away by everyone who attends. I am so proud of everyone who organises them.
"I think Greta is amazing. It makes me so sad that a lot of people online give her hate when she is trying so hard. I could not have been able to do what she does at her age. It means so much to me that she is coming to Bristol, as it helps show what we have achieved, especially in a year. I hope her visiting will help get more people in Bristol and the UK behind the movement."
The problem we face, dear world, dear mother nature, aside from fending off the ugly sisters within the world's media and corporate-controlled empires (we can all picture who those might be), is how to keep Cinderella's carriage on its tracks, and in the spotlight, when Greta leaves town. Society so loves the gown, the spotlight, the media circus, the glamour, the profit and luxury. We love cute and fluffy wildlife, and yet we still largely widely fail to see or act on all the wildlife that's in tatters - such as the catastrophic declines in insects that underpin everything.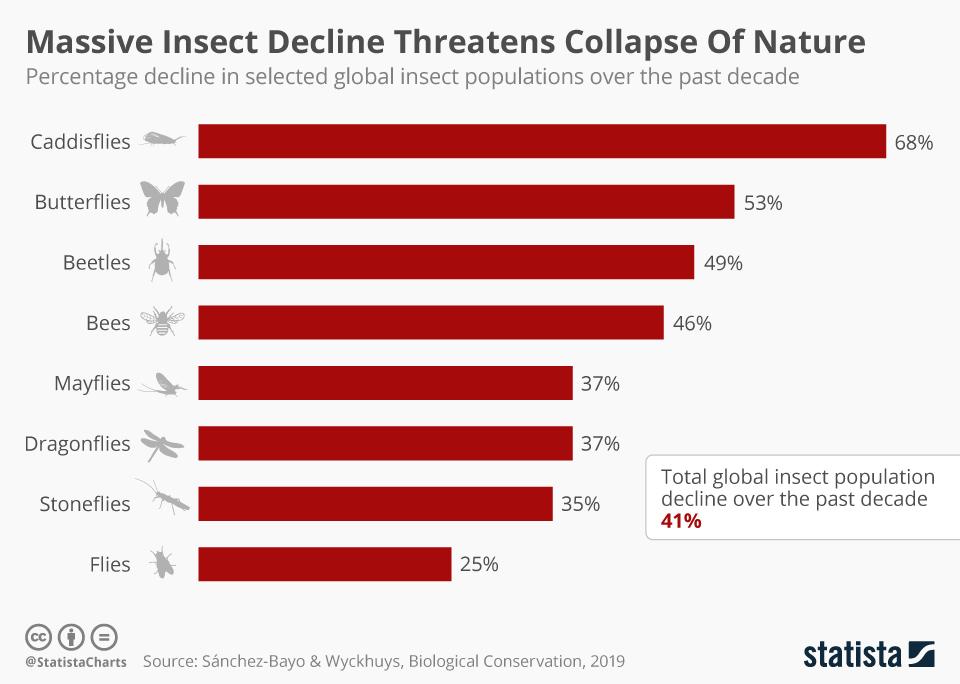 The IPBES (Intergovernmental Science-Policy Platform on Biodiversity and Ecosystem Services) has warned that globally one million plant and animal species are threatened by extinction and nature is being eroded at rates unprecedented in human history, undermining our vital living systems.
Britain is one of the most nature-depleted countries of all, with 15% of all species assessed now at risk of extinction. The biggest pressures on land and freshwater wildlife are farming, climate change, urbanisation, pollution, water management, aliens species and woodland management.
This year, the UN Convention on Biodiversity will meet in Kunming in China, where it will be vital that agreements are made to address climate action in ways that do not harm wildlife further. What we need is action at all levels of society and government, and rapid far reaching natural climate solutions, major priority shifts and investments to enhance and protect nature and allow ecosystems to recover.
If we truly want this enough, if we demand it, then this year we could summon something magnificent to rise out of Cinderella's hearth - but please, no more flames. My pumpkin awaits. I just dread to think what will happen if the ecological clock strikes midnight.
---
*Further reading - *