Technology
Wasteminster: A Downing Street Disaster
Boris Johnson Swept Away by Sea of Plastic in Greenpeace Animation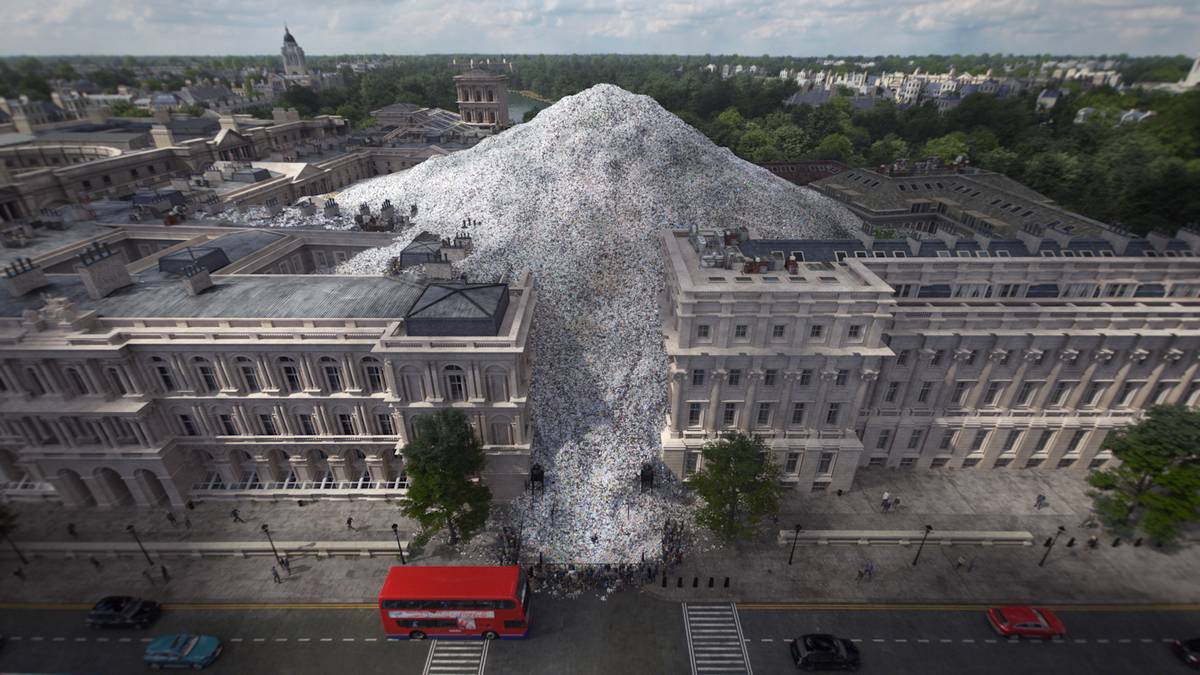 The UK Government is a global leader in tackling plastic pollution" Says Boris Johnson as plastic starts raining down on him. "And we can be incredibly proud of what we're doing". By now, he is being swept away by the growing sea of rubbish.
So begins 'Wasteminster:A Downing Street Disaster". The short animated film, by environmental charity Greenpeace, highlights the stark contrast between the words and actions of the UK Government when it comes to plastic waste.
The reality is that we are not a 'global leader' in dealing with the issue, but rather in creating it. The UK produces more plastic waste per person than any other country apart from the USA. According to Greenpeace, more than half of plastic that the Government claims to be recycling is exported abroad.
Sam Chetan-Welsh, political campaigner at Greenpeace, said
The plastic we carefully wash and sort for recycling is being shipped off to other countries where it overwhelms their waste systems and much of it ends up illegally dumped or burnt, poisoning local people and polluting oceans and rivers. The government could put a stop to this but so far Boris Johnson is only offering half measures. We need a complete ban on all plastic waste exports and legislation to make UK companies reduce the amount of plastic they produce in the first place.
The rubbish that rains down on Johnson in the film represents the 1.8 million kg of plastic per day that the UK dumped on other countries in 2020.
Nina Schrank, senior campaigner at Greenpeace, said: "This powerful film shows the shocking truth about what happens to plastic that the government tells us is being recycled but is being exported for other countries to deal with.
"And who better to enlist for the voiceovers than impressionists from the legendary Spitting Image, the impeccable voice talents of Jon Culshaw and Matt Forde.
"The dedication and outstanding technical ability that has gone into this animation is phenomenal. We're so grateful for the creativity of Studio Birthplace and Park Village, the ecological ethos of directors Sil & Jorik, and the CGI skills of Method & Madness."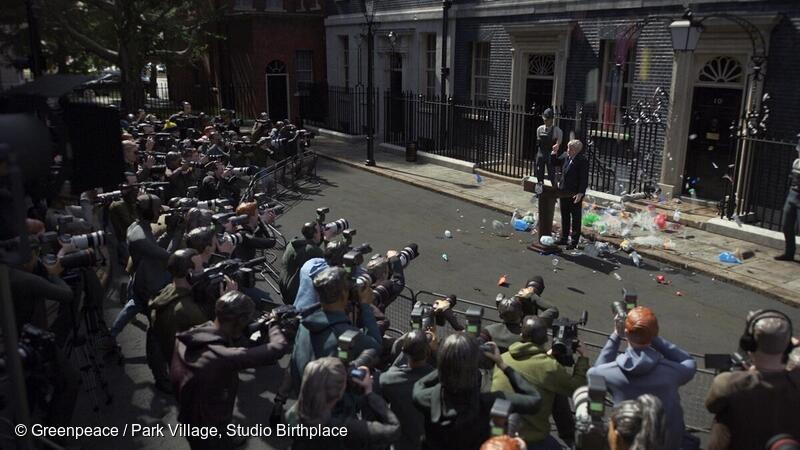 The film comes as a new report by Greenpeace, "Trashed", highlights the issue of plastic waste exports from the UK.
The biggest victim was Turkey, to which the UK sent 210,000 tonnes of plastic in 2020 alone. Turkey is thought to be among the worst places in the world for plastic being dumped and burned. Around 20% of plastic that flows into the Mediterranean each year is thought to enter the sea from the Turkish coastline.
"Around 241 truckloads of plastic waste come to Turkey every day from across Europe and it overwhelms us." Says Nihan Temiz Ataş, Biodiversity Projects Lead from Greenpeace Mediterranean, who is based in the country. "As far as we can see from the data and the field, we continue to be Europe's largest plastic waste dump."
In March this year, Greenpeace investigators visited ten sites in Adana, Cicillia, which runs along the Mediterranean coast. They discovered UK plastic on each one, and a coronavirus antibody test was evidence that at least some of the rubbish found there had been dumped recently.
Nihan Temiz Ataş said: "As this new evidence shows, plastic waste coming from the UK to Turkey is an environmental threat not an economic opportunity. Uncontrolled imports of plastic waste do nothing but increase the problems existing in Turkey's own recycling system."
Greenpeace is calling on the UK Government to act.
Nina Schrank, senior plastics campaigner at Greenpeace UK, said:
It is appalling to see plastic from UK supermarkets' shelves ending up 3,000 kilometres away in burning piles on the side of Turkish roads. We must stop dumping our plastic waste on other countries.
"The heart of the problem is overproduction… The government needs to take control of this problem. They can start by banning plastic waste exports and reducing single-use plastic by 50% by 2025. This would not only allow the UK to end waste exports, but would also mean less plastic going into incineration and landfill."
You can join Greenpeace in their campaign by signing the petition here.