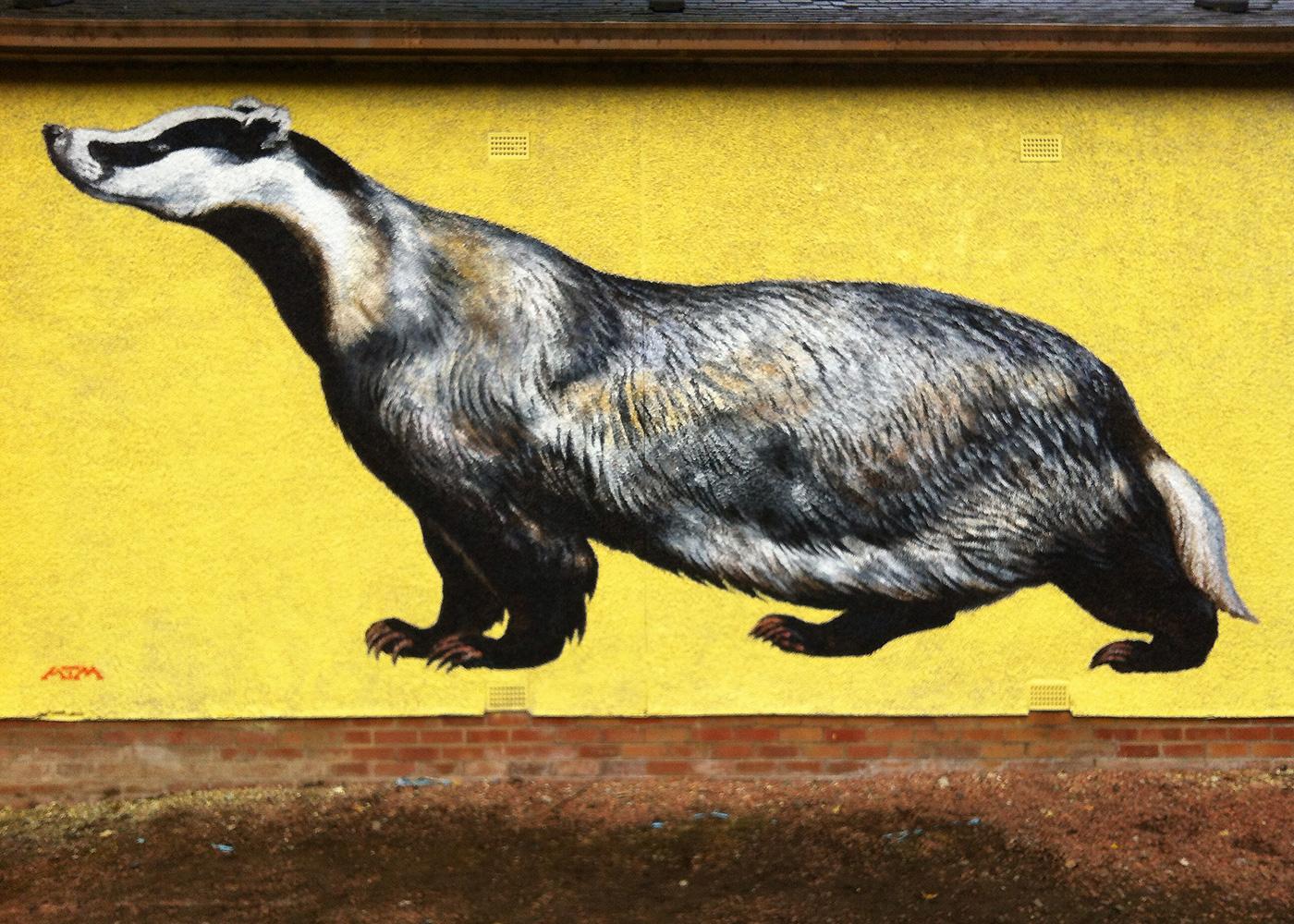 Artwork by ATM streetart - www.atmstreetart.com
1.
The badger's grand set, opening
like a tunnel of the Northern Line
only lacking mock-Doric coping;
and the pungent smack of his urine
hitting, an aromatic barrage
not the stench of a pissed-up carriage
somewhere between Morden and Burnt Oak.
He must be an industrious bloke
excavating in the small hours
not unlike some nocturnal poet
hollowing-out, when all is quiet
underneath his ivory towers
making room for good supplies and stores
to keep barren winter from his doors.
2.
Long-striped in his lunar night-field
big thickset badger's underdog
in this day: his fate is sealed.
Roaming once East Warren in the fog
he used to prowl behind these hills
digging up coneys with claw-drills
dustclouds under his tail, grunting
power-shovel with bloodlust hunting.
Now you find him on the verge
as roadkill of the juggernaut
fine-tuned nostrils sunk in asphalt
where three flashing highways merge
a strange two-dimensional corpse
emblem of the natural world's collapse.