Culture
HSBC publicly slammed for being the worst of a bad bunch of banks
Artists and campaigners hack HSBC billboards with 'climate colonialism' posters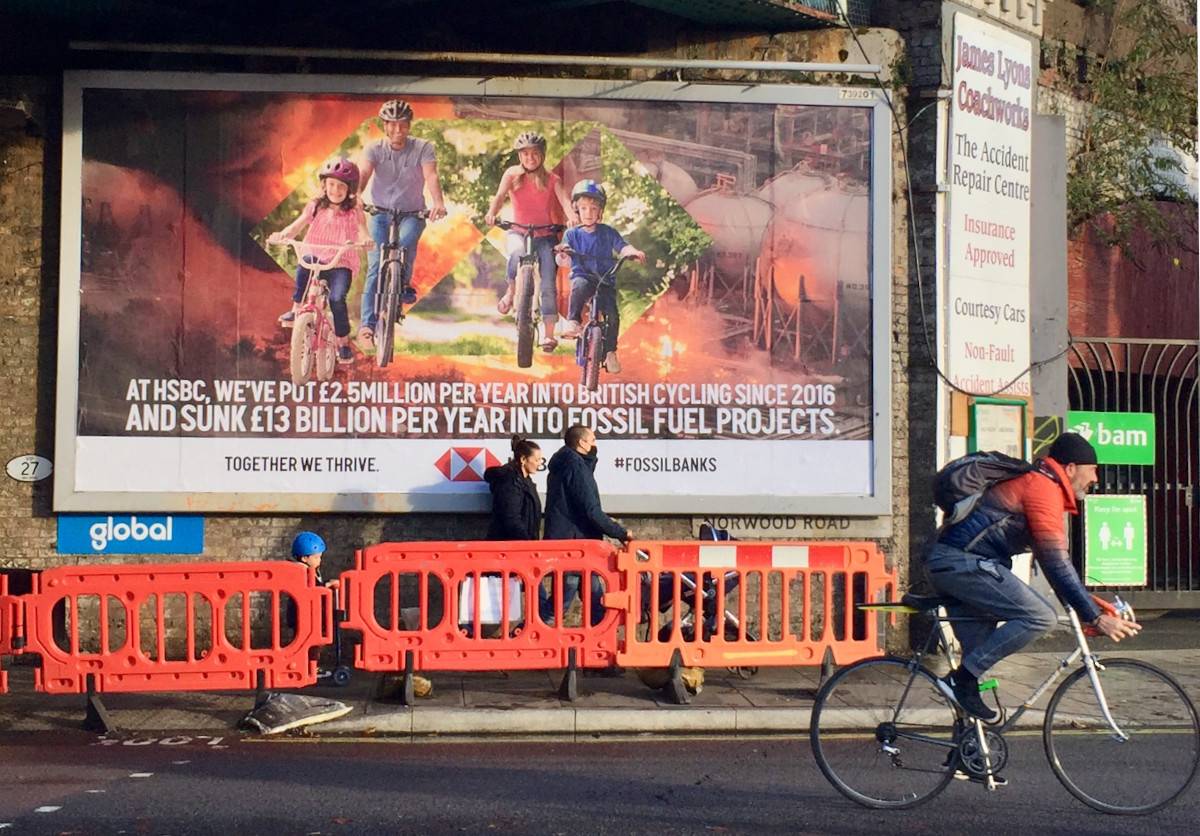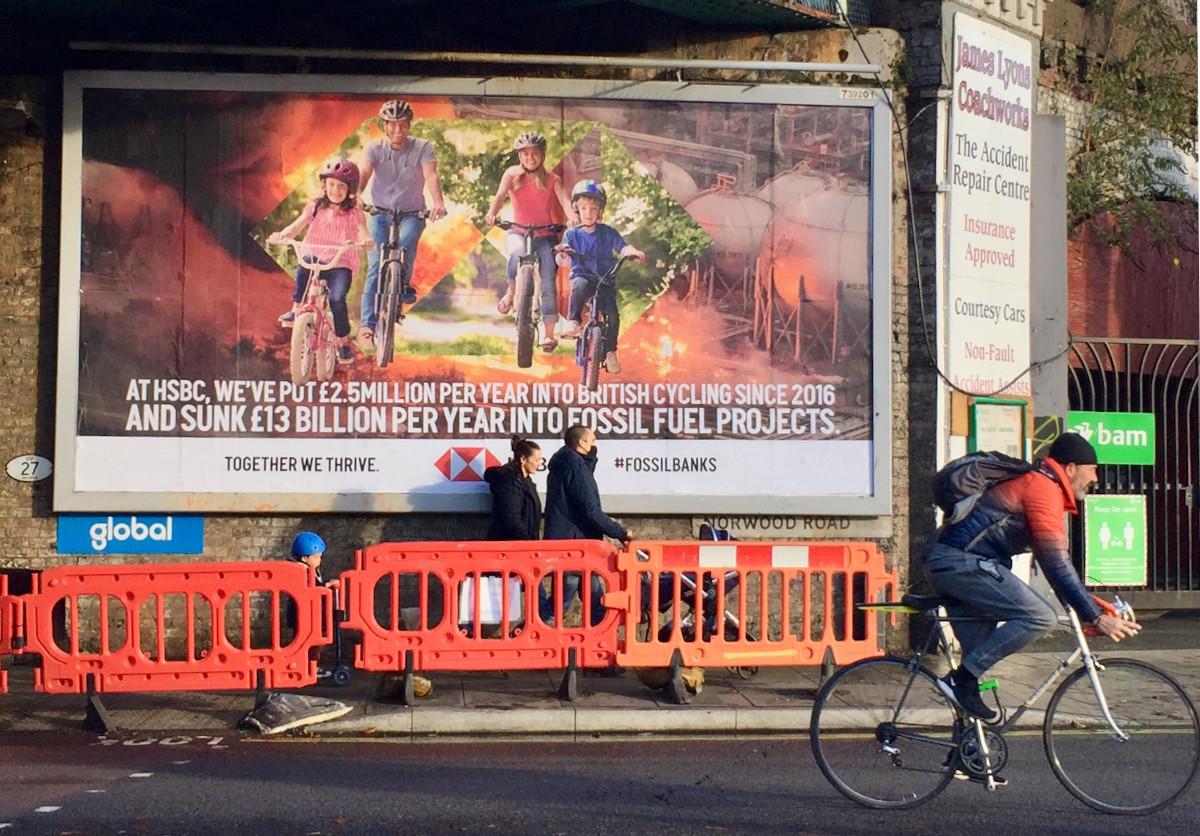 Over 250 billboards, bus stops and London Underground ad spaces have been hacked in a UK-wide action in 15 cities.
Guerilla campaign prompted in response to HSBC's controversial place marketing billboard campaign by Wunderman Thompson.
HSBC has been accused of "climate colonialism" after bankrolling significant human rights abuses through its fossil fuel investments.
Activists from the Brandalism network in 15 UK cities have covered billboards, bus stops and tube ads with spoof HSBC adverts, accusing HSBC of 'climate colonialism' and demanding the bank end its financing of fossil fuels, detention centres and climate destruction.
Criticising the bank's new 'net-zero ambition', artworks were created by 15 different artists to parody and reply to the bank's controversial ad campaign by ad agency Wunderman Thompson.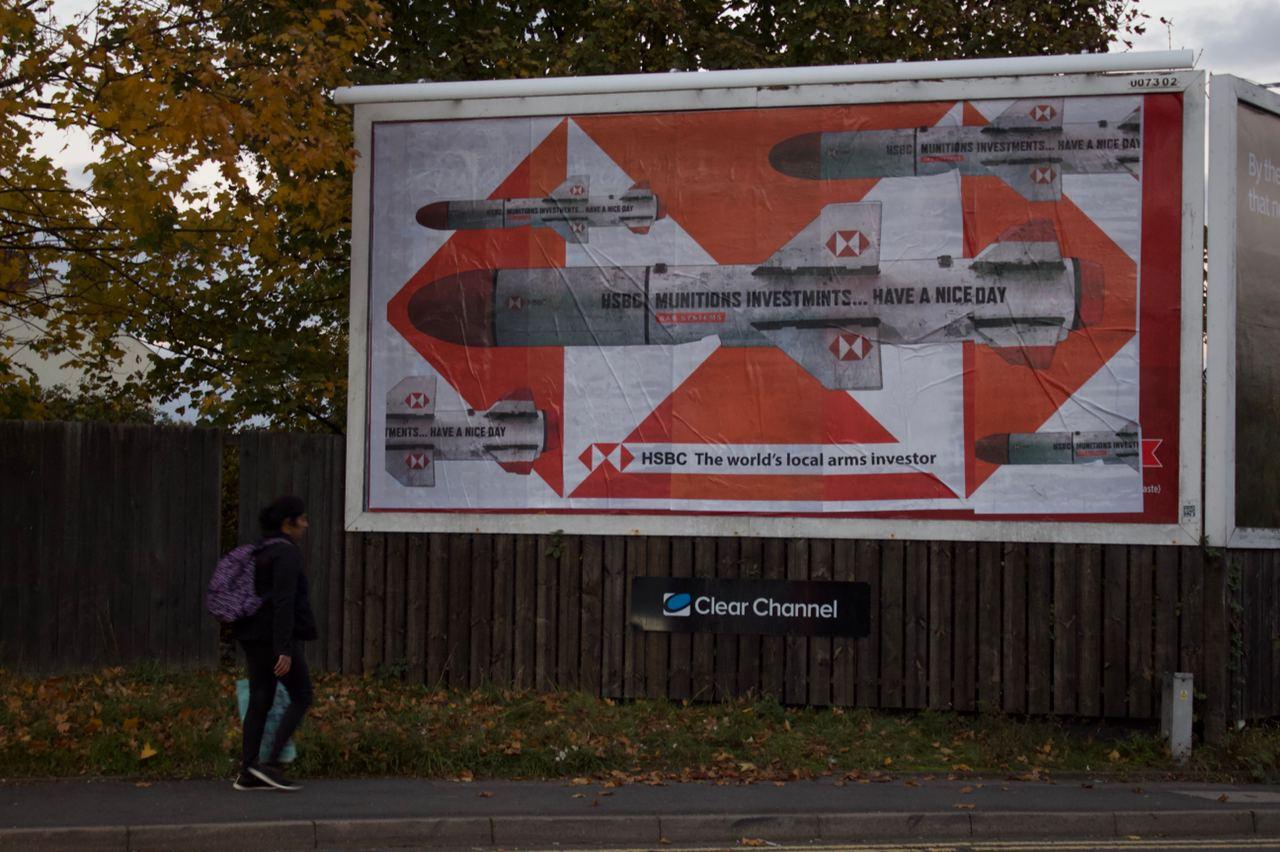 Tona Merriman at Brandalism, said:
Advertising is a key mechanism for big banks to shore up their public image. HSBC likes to position itself as a friendly high street bank through its marketing, but these artworks tell a much darker tale of human rights abuse facilitated by the bank's activities.
"Wunderman Thompson, the agency behind HSBC's brand rehabilitation, even seems to understand their role in obscuring these abuses. Their 'Together We Thrive' campaign attempted to co-opt local city identities - a classic tool from the advertising playbook of exploiting authentic cultures for commercial gain."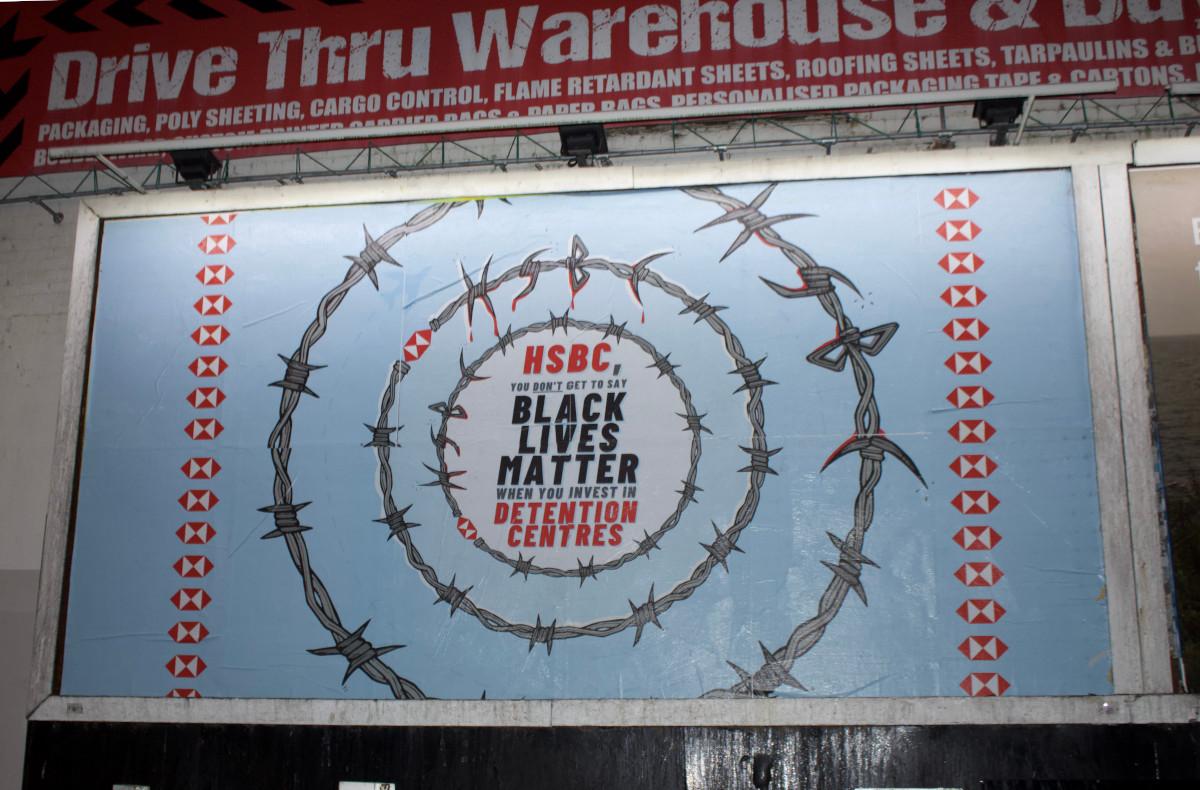 "When advertising agencies launder their clients' reputations, it skews public debate on substantive issues like climate change, human rights and colonial oppression. While the number of people switching to HSBC increased 140% as a result of their ads, did anything really change about the bank and the priorities of its finance? No. So we created a right of reply for the public, here and abroad, to provide a corrective to HSBC's billboards."
In the subvertising campaign, HSBC has also been accused of "climate colonialism" because of its destructive investment portfolio ravaging land and indigenous communities, from gas extraction in Mozambique to funding coal projects in Bangladesh and deep sea mining projects in Papua New Guinea.