Technology
Five ways solar power is improving lives
Aside from tackling the climate emergency, solar is creating essential new income, jobs and services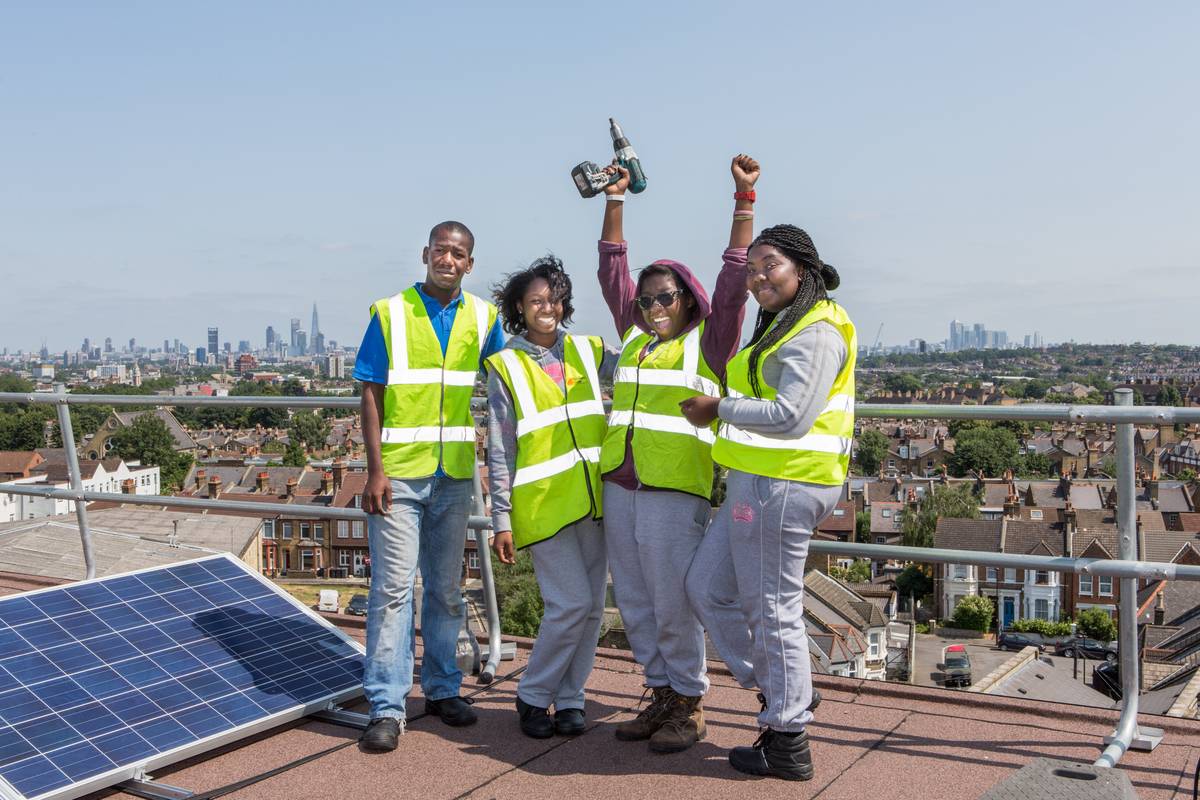 Solar is fast becoming the low cost way to generate clean electricity across the globe. As the technology reaches a tipping point, potentially generating the majority of our power between 2030 and 2050 according to recent projections, it is not only its zero carbon credentials that means it is the right way forward. Because solar is capable of producing energy locally, and being owned by many, it is disrupting traditional energy systems and quite literally redistributing power. Solar is, in short, improving lives.
The social impact of this renewable power can clearly be seen in Africa, where in the last decade alone over 200 million now have access to clean affordable electricity, and notably communities in Europe where locally owned energy is rolling out across schools, community centres and housing. Rather than summarise the vast impact of solar across the globe, we'll focus in on Europe for now.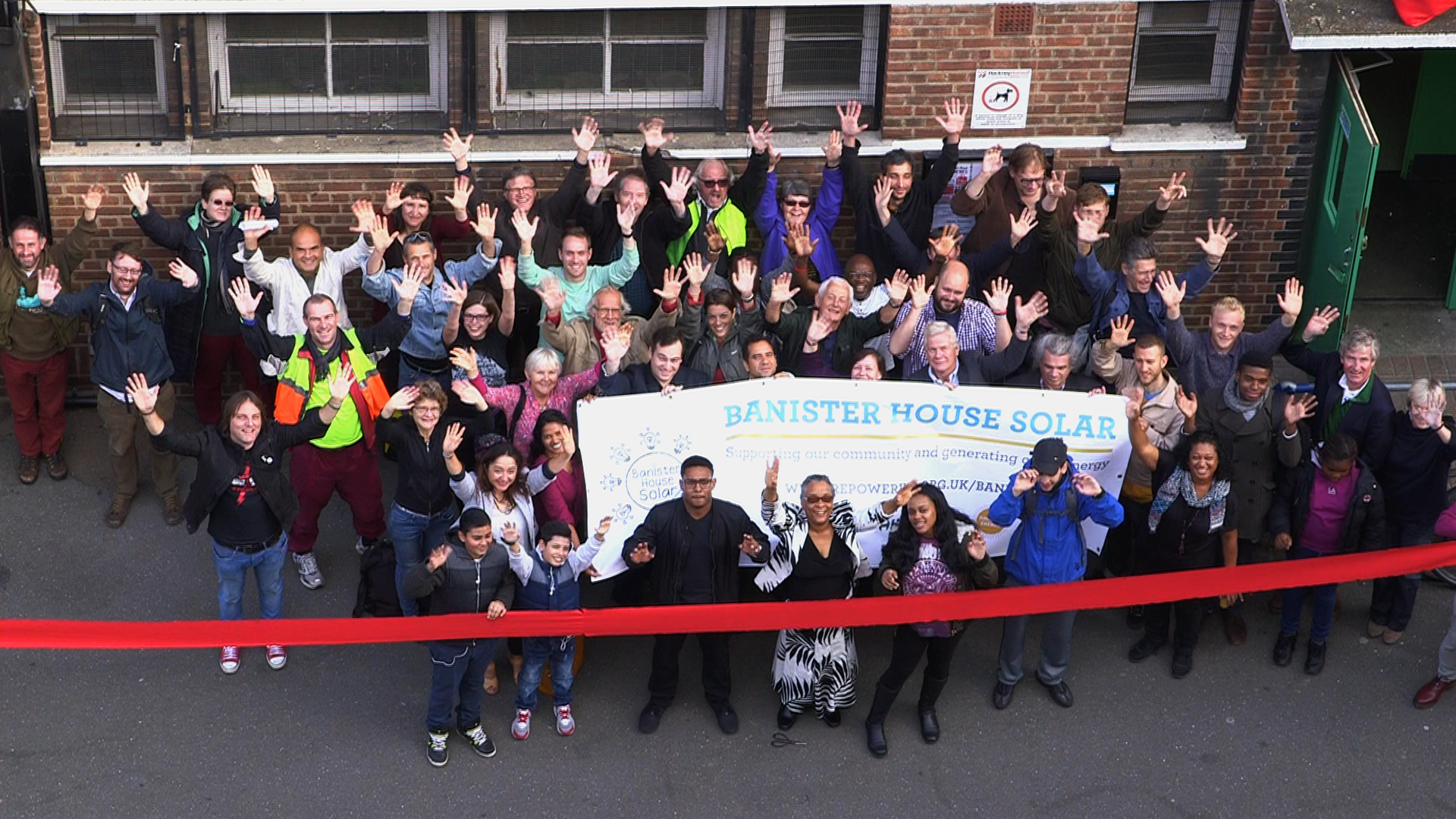 The origins of community energy
Community energy was first established in the German town of Wildpoldsried in the late 90's with the development of wind and biomass projects to generate local heat and power. The town is now energy independent, producing over 300 percent more energy than it needs and creating an additional 4 million Euro each year. Oh, and it has since reduced its carbon footprint by a not insignificant 65%. Inspired by this pioneering approach to democratization, community energy has since become increasingly popular across Europe and in the UK in particular where driven groups have seized the opportunity to use the model as a force for social good.
One example of a British community energy success story is Repowering London. Established in 2012 to create resilient, empowered communities that control and own the generation and usage of renewable energy – Repowering is bringing the benefits of solar to the many. Based in Brixton South London, the group has established six community projects with support and investment from over 450 people across the UK. Having installed a total of 387 kWp of solar, their projects are also preventing over 130 tonnes of CO2 emissions each year. Crowd-funding each project, the solar systems are owned by the local community and also generate funds for essential local services.
Repowering London is demonstrating the five ways solar is improving lives – beyond tackling climate change:
1. Income for community services
In addition to generating electricity, each Repowering project creates a community fund using the profits from the sale of electricity.
Every project controls it's own fund, ensuring local groups benefit from the solar panels. The total combined community funds are estimated to payout £67,000 in the next 20 years. Groups have already used some of this funding to provide energy audits for vulnerable residents, create training opportunities and support the reopening of a community center.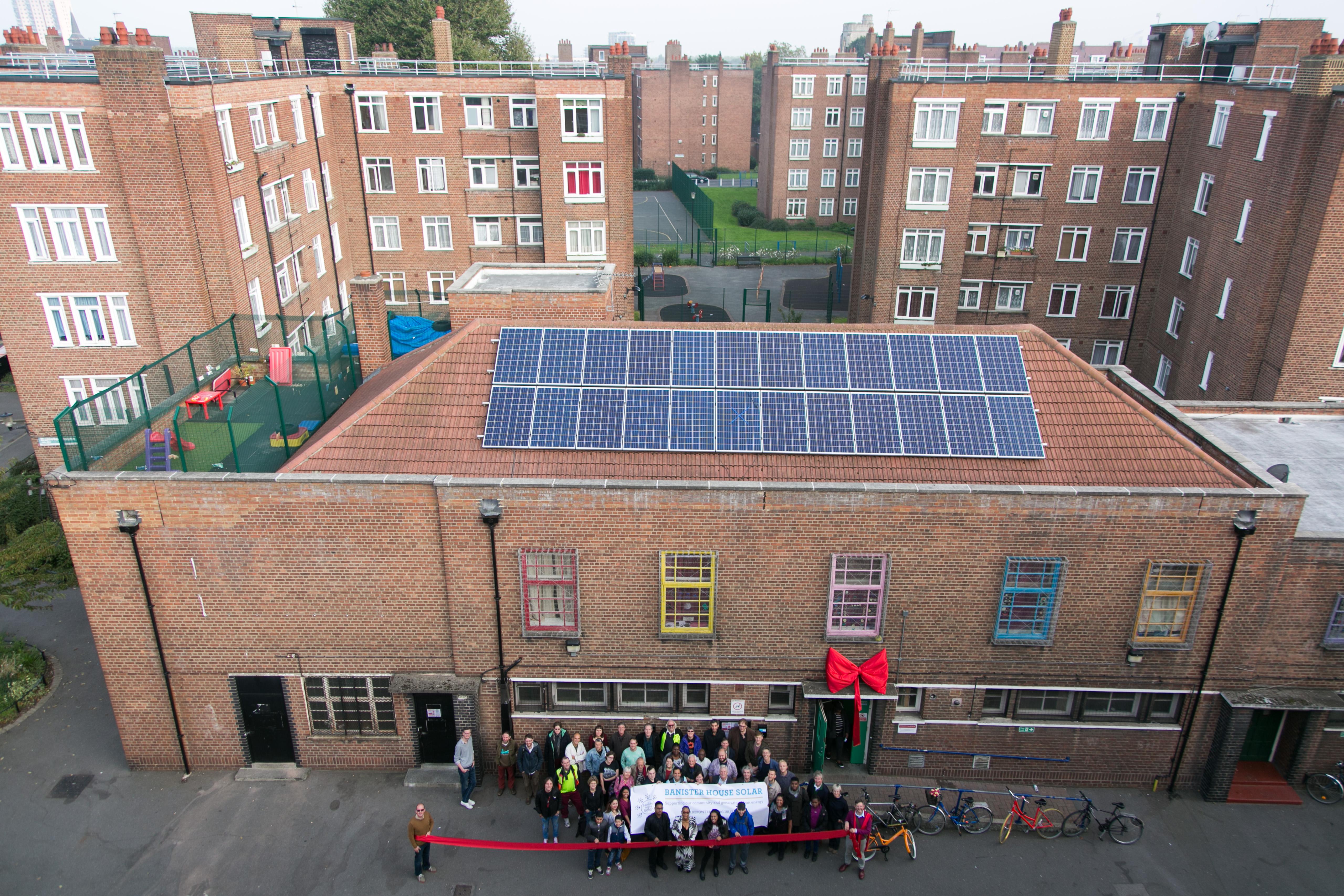 2. Investment opportunities
Over 450 people have invested £478,000 in Repowering projects, with investments ranging from £50 to £10,000.
Community Energy projects create an ethical investment opportunity for those looking to fight climate and support local groups. Investors receive an average 3% return and a share of their original investment every year, in addition to the knowledge that their investment is creating a positive change, locally and globally3
3. Reducing fuel poverty
Repowering's Fuel Poverty Programme assisted over 250 people in 2018 saving a total of £6,000, including saving one individual £600 a year.
The programme focuses on engaging and inspiring local residents, by making them aware of different methods to help them make their homes more efficient, improve their well being, reduce energy consumption and save money on their bills. The Fuel Poverty program gives day-to-day advice on energy efficiency, as well as reviewing resident's bills and checking they are receiving all the benefits, services and discounts they are eligible for.
"I would like to say some words regarding the help you gave me with the electricity bill. I am very grateful for the kindness you showed me, as before I was very stressed about my bill…after I spoke with Jack about my own troubles I no longer have to worry about my bills." Bibi, Single mother of three, Lambeth.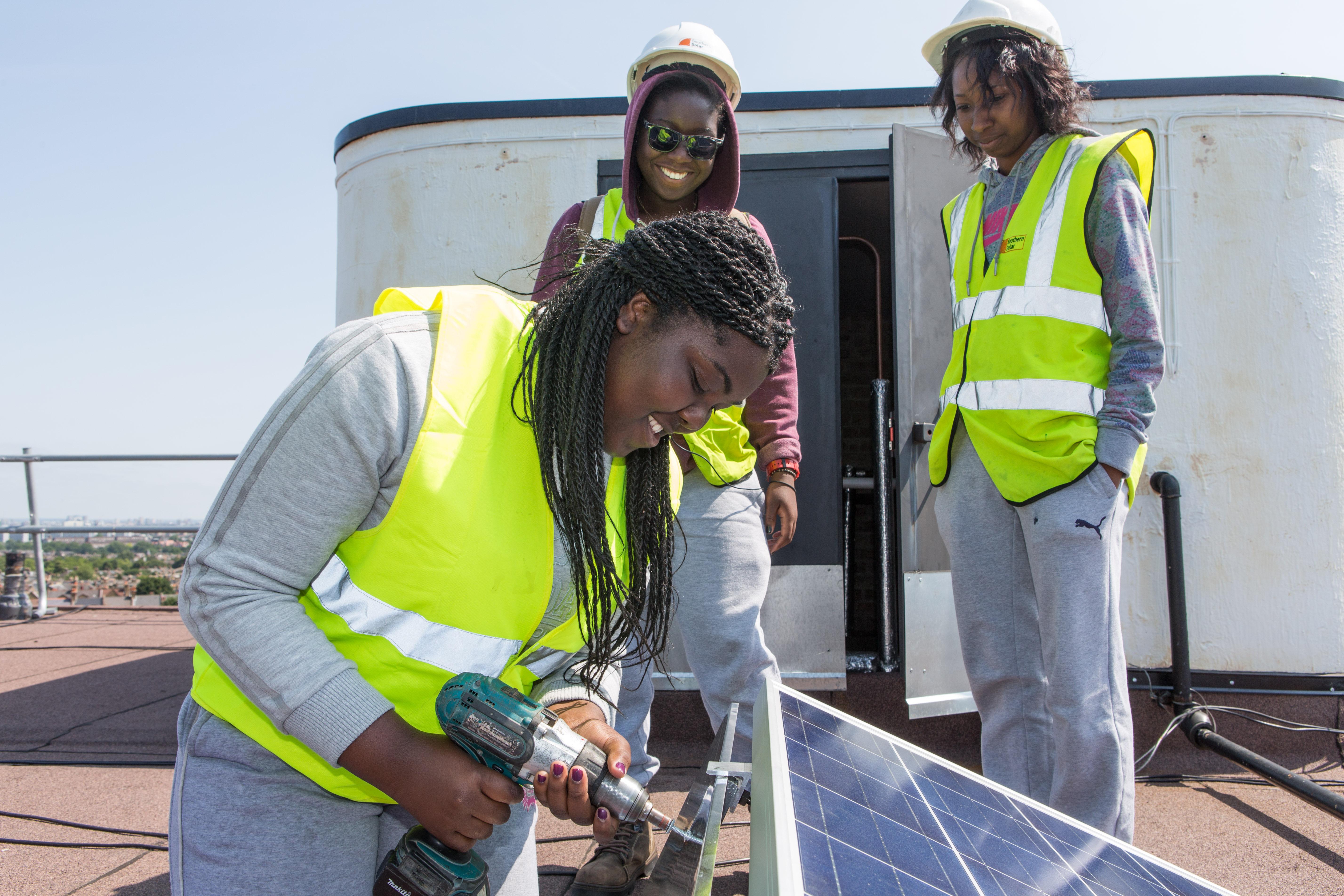 4. Youth Training
Repowering has developed a paid 40-hour Youth Training Programme run in solar co-op communities.
123 young people have taken part to date, which includes AQA accredited modules and a period of paid work experience. The programme has been supported by the Bank of America, Engie and blow UP media and has been run Brixton, Homerton, Highbury, North Kensington and Vauxhall.
5. Leadership and community building
Leila Fortunato, Banister House Estate resident, Banister House Solar Director
"Before I started this project all I could think about was how to get off this estate but, last year over many months of the project, I was delighted to see my two older children and some of their friends become part of Repowering's 30 week internship programme where every week they were engaged in learning and getting paid. As they learned, I learned too and participated in a variety of free workshops that ran on the estate, including draught busting and energy saving. This project is something I feel is a really worthy cause that will benefit us as a community and provide further opportunities for our young people in the long run."
Repowering projects are community owned and run, encouraging volunteers to step into directorship roles and manage the solar co-ops. By standing with local residents and providing support and experience, the projects bring different groups together and encourage institutions to support and interact with grass roots groups.
The social impact of solar
So, if there are more reasons needed to support the transition to renewables; we need look no further than its social impact. Solar, and in other cases wind, is a power redistribution tool being used by groups across the UK, and beyond, with the potential to truly scale up and bring about meaningful social change. Some progressive councils such as Merton, Lambeth and Swindon have welcomed the opportunity to diversify income streams and improve lives with zero carbon power, but, given its proven impact, it feels like this is just the beginning for community energy.
Find out more about Repowering London www.repowering.org.uk