Technology
The dirty shame of the UK government's addiction to coal
A proposed new coal mine reveals this government's deep commitment to out-dated, polluting technology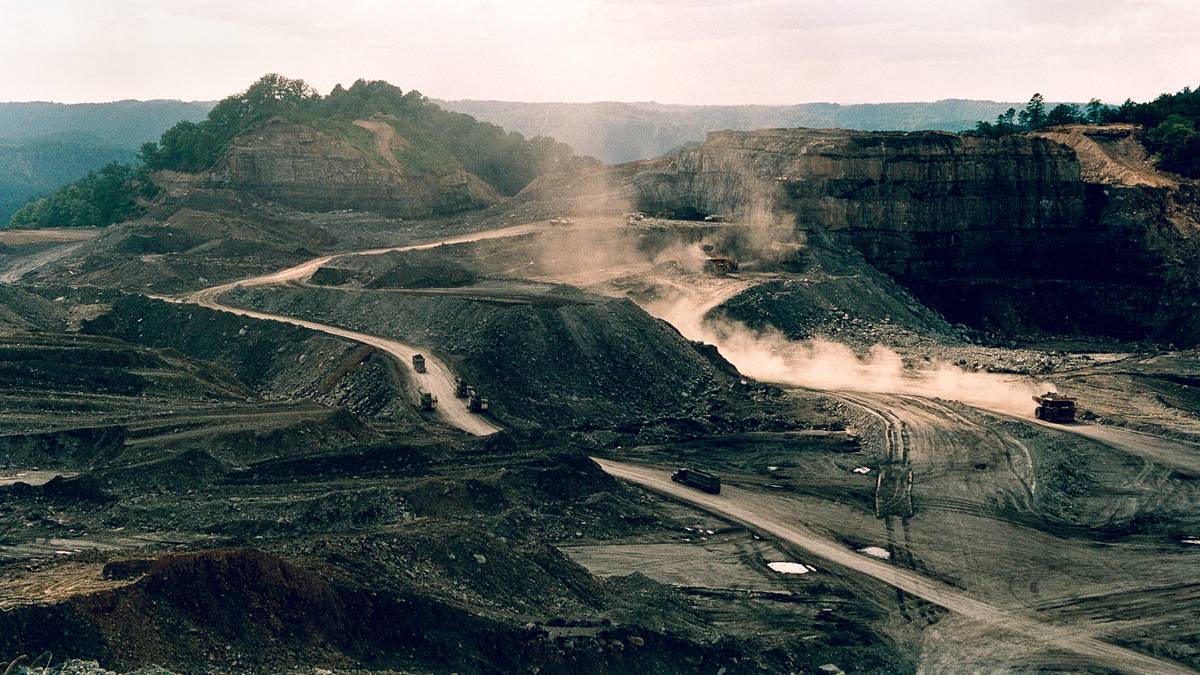 When the UK government declared a climate emergency in May this year, no one knew exactly what this meant. Still, it comes as a shock that the government has just approved a new coalmine in Cumbria, the UK's first deep mine for 30 years. West Cumbria Mining is set to build the new £165 million mine near Whitehaven, extracting coking coal from under the Irish Sea.
This Tory government's hypocrisy is particularly astonishing: approval for the coal mine comes in the same week that the Treasury launches a review into how the UK can end its contribution towards global heating. How can it take such a backwards step and still claim, with its Net Zero Review, to be 'leading the way' on tackling the climate crisis?
In 2015 the UK announced a phase-out of coal by 2025, so what is going on? It is clear that a wealthy elite, heavily invested in fossil fuels, are yet again guiding policy decisions and perverting the course of climate justice. This operation could extract up to 3 million tonnes of coal a year for 50 years, driving air pollution, climate change, ocean acidification and all the associated harm that will affect the least well off around the world worst.
Keeping coal in the ground is vital to an appropriate response to the climate emergency. Also, burning coal releases a host of toxic elements like mercury and arsenic into the environment, harmful to humans and wildlife. And coal mines disfigure local landscapes and ecosystems.
A live petition by Keep Cumbrian Coal in the Hole and South Lakes Action on Climate Change is urging central government to 'call in' the decision, and re-consider the development in light of its responsibility to build a climate-safe future.
Simply put, coal mining is the pits and massively dangerous to those on the frontlines of climate change.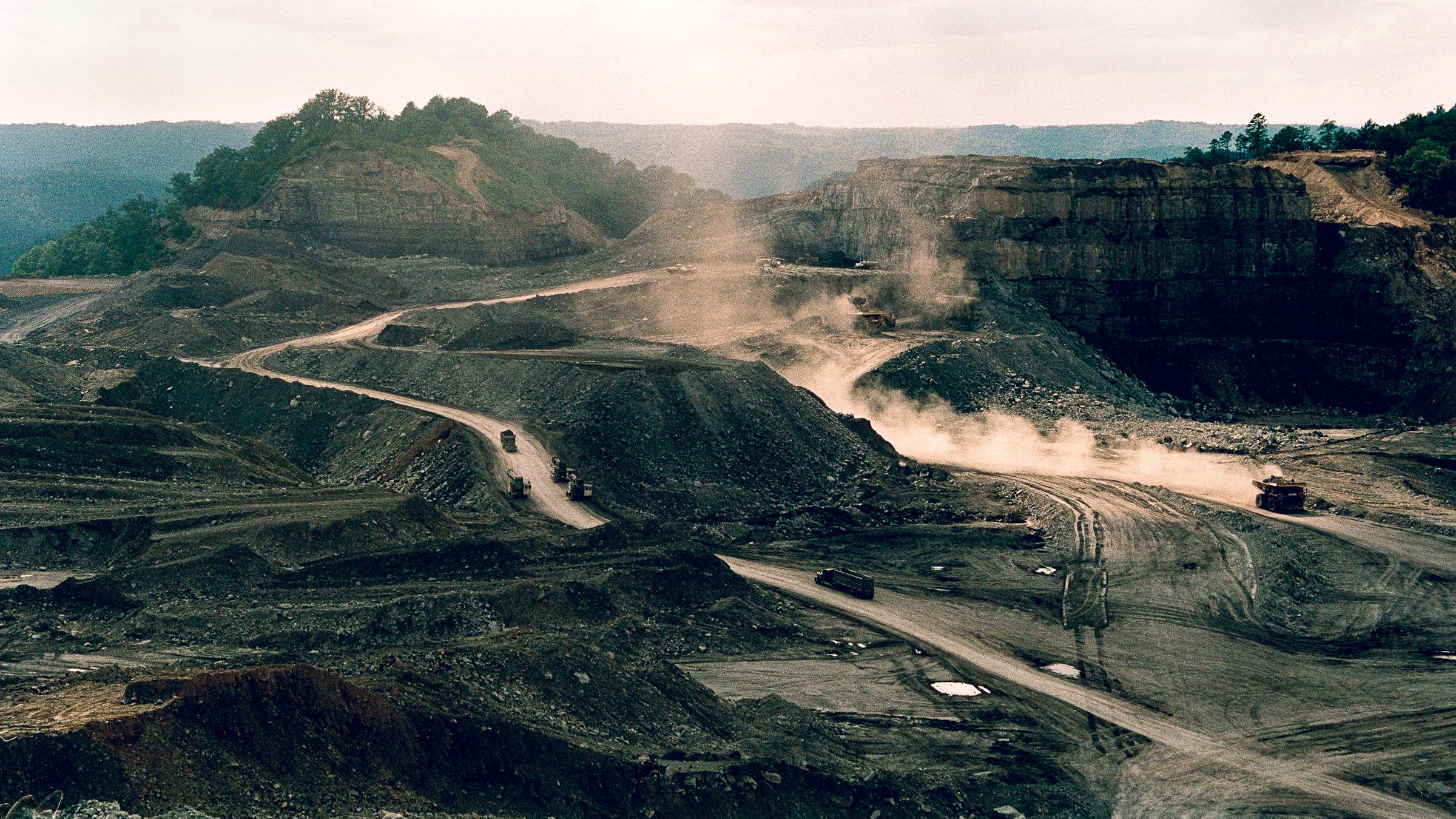 Kayford Mountain by Jo Syz
'Fractured Earth' films: showing the scars of coal mining
Jo Syz, a documentary cinematographer working with Anxious Activism film co-op, has spent many years investigating the profoundly negative impacts of coal extraction on communities and landscapes. His 'Fractured Earth' films on coal are a powerful mix of expert testimony and striking visuals, exposing the scars left by this dirty industry.
'Transition Coal' documents how indelibly communities in the UK, USA, Russia and Colombia have been affected by the coal mining industry. Speakers implore us to move to renewable energies – not as an 'alternative', but as the only sane option.
Jo's impactful film was submitted to the UK government's consultation about the 2025 coal phase-out. But it's disheartening to see how little has changed in the last few years: the pledge to phase-out coal has yet to be written into law, whilst the Cumbria coalmine approval represents, in Cumbrian MP Tim Farron's words, "a kick in the teeth in the fight to tackle climate change." 'Transition Coal' is of enduring relevance as we try to move through this transitional zone faster – which cannot involve exporting the problem – and hold the government to account.
Strong words from Reclaim the Power, Biofuelwatch, Anne Harris of the Coal Action Network, Natalie Bennett of the Green Party, United Valleys Action Group, and of course 350.org Founder and campaigner Bill McKibben are still spurring us on.
People power is the essential theme of Jo's short film 'End Coal', which frames the 3000 activists who took part in the Ende Gelaende climate camp in Germany, May 2016. Protesting the production of brown lignite coal – one of the world's most polluting fossil fuels – they occupied the Welzow Süd coal mine, train lines and power station for 48 hours. With infectiously vigorous music and dance moves, 'End Coal' makes its case with aplomb.
Protest can be a party too, and this pacy film certainly gives an idea or two if the government can't see reason in Cumbria.
And then, sometimes it helps to remember what and where we're fighting for. The place that Coal Action Network, other organisations and locals are protecting is a beautiful part of the UK, and one held dearly by filmmaker Jo ­– as these lush, lingering shots attest… 'Reflections on the Desolate North' (2015) is a visual ode to where Jo goes in Cumbria.
Wetness has a counterpoint here: the film was made for an Arte TV climate change project, showing a region severely impacted by flooding in recent years. Jo points out the sad irony if Cumbria were to be lumbered with a coalmine that will inevitably worsen climate change, causing further flooding and hits to the county's key income sources of farming and tourism. Jo reflects, "I have visited Cumbria regularly since I was a youngster, when my father took us camping there as a child. Like many people, I am drawn there for the wild beauty of its' mountains and lakes. It is a rigorous, working landscape, but coal is a fuel of the past, which is where it now needs to remain."
Leaving coal underground, in the dark of deeper time, the question remains: How is the government going to meet its reduction targets and transition to a safer future?
If Cumbria county council chair Geoff Cook thinks the number of jobs offered by West Cumbria Mining outweighs concerns about climate change, there's something wrong with his scales. Does it really need restating that there are no jobs on a dead planet?
To put the situation more positively, Jo says, "To move into the future we need to build a vibrant economy based on the development of renewables and energy conservation industries. Britain led the industrial revolution but now has the opportunity be a world leader in developing a new, sustainable economy. To do that we must leave fossil fuels in the ground, there is no place in our shared future for new coal extraction."