Culture
My Journeys - debut album offers healing
Emiji connects nature, mental health & psychedelics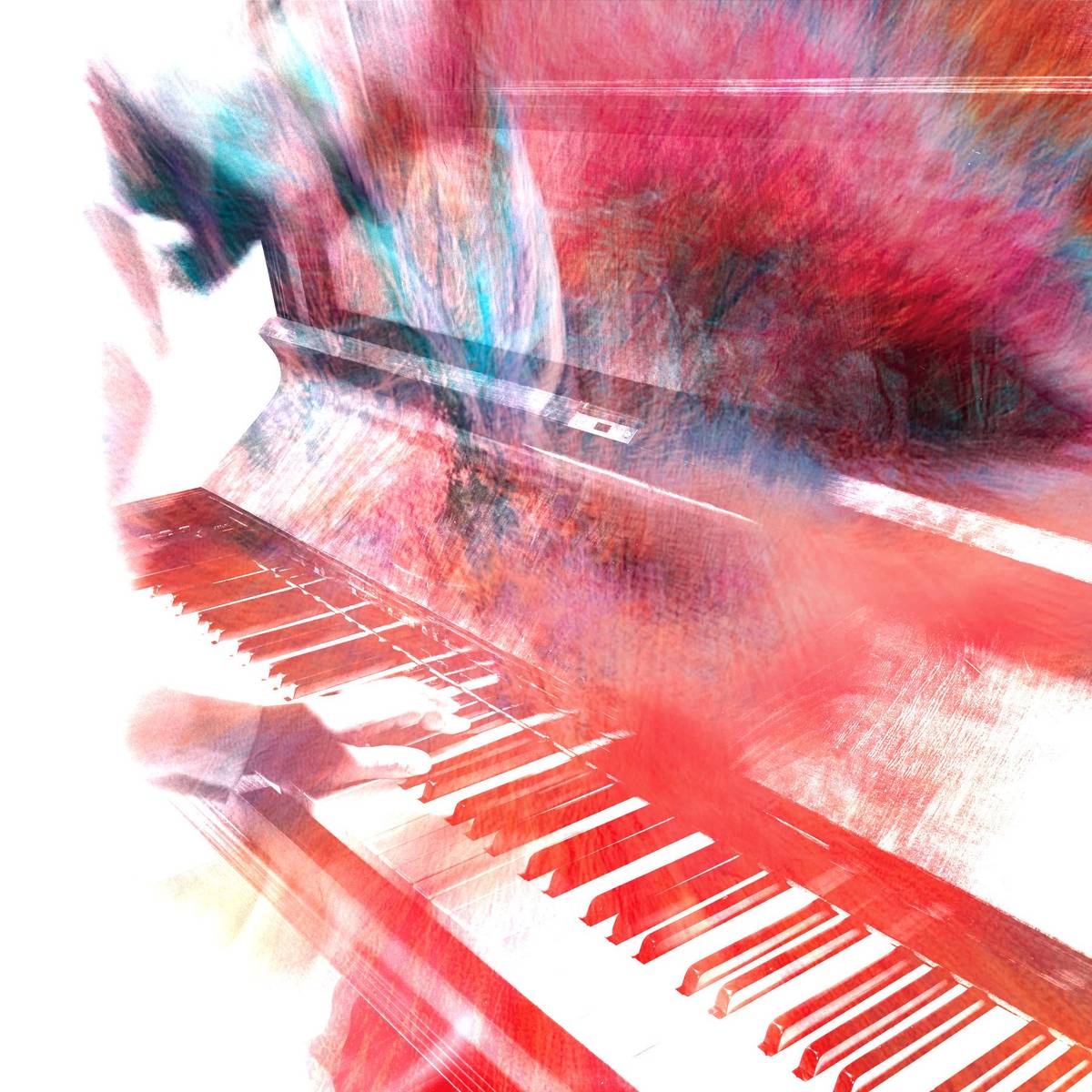 Ambient, neo-classical producer/composer Emiji is set to release his thought-provoking debut album 'My Journeys' on March 26th 2021.
Originally from Poland, Emiji, A.K.A Marcin Ciszczon is co-founder of one of Ireland's most successful independent production houses, Diffusion Lab. He has spent nearly a decade working with some of Ireland's most exciting musical talents in his role of producer, composer and engineer. During this time, he has worked with artists such as Jafaris, Nealo, Soulé, DAYS, FLYNN and Mango X Mathman to name a few.
'My Journeys' is a moving cinematic overture that examines the depths of the human psyche and the ways through which we can best understand the world around us. It considers the profound themes of mental health, the healing power of nature and the benefits of holistic medicines; touching on aspects of pain, nature, uncertainty, darkness and the depth of wounds felt in childhood. Emiji used such moments as a medium through which to deeply explore the inner-workings of the human spirit, in the hopes of encouraging others to try to understand their own potential.
Emiji considers music, among other things, as having the potential to have a hugely positive effect on people's lives, including their mental health, and thus designed the album as a soundscape intended for use as part of meditation, breathwork or progressive relaxation exercises "It's about encouragement to move on, step up, learn and integrate new things into one's life" Emiji explains of the purpose of his work,
_to listen to what mother nature has to say. To simply stop running from self and stop distracting one with all the things you don't need". _
*'My Journeys' is minimal in instrumentation, relying mostly on a unique blend of complex synths while simultaneously touching on folk, classical and contemporary influences. The album creates a world in which the listener feels safe to open up, as they are ushered on a journey from self-doubt and uncertainty to a place of great inner peace. The album opens with the peaceful 'Joy', followed by the reflective 'Larimar' and 'Dawning'. Love and self-worth come to the fore in tracks such as 'Affection', while the darker side of mental health or our minds are embraced on the likes of 'Helpless' and 'Wounded Child'. Childhood memories take centre stage on the penultimate track 'Parks and Alleys', featuring accompaniment from the renowned NCH Gamelan Orchestra, before the album comes to a fitting close with 'Relief' to completing the journey of finding inner acceptance.
The album is also a reflection of a moment in the artist's life when, struggling with both his spiritual and mental health, he decided to try psychedelic mushrooms. "I'd read a lot about psychedelics to make sure I knew what I was getting into, at least from a theoretical point of view," Emiji recalls of his early experience. "I understand that the world of holistic medicine is not for everyone, so with this album I've used the music to showcase my experiences and to encourage an open discussion about holistic medicines, mental health and self-development.". The album creates a world around which the listener feels safe to open up, with Emiji's compelling use of space within these tracks lending themselves to a reflective tone.
My hope is that the album helps people feel closer to nature, to get involved in their communities and reminds listeners to look after of their mental health, especially in such difficult times
Over the past number of decades, the use of holistic medicines has been going through somewhat of a renaissance as a treatment for a variety of mental health illnesses. In December of 2020, UK regulators granted approval for the first clinical trial of the psychedelic drug dimethyltriptamine (DMT) as a treatment for depression, in accompaniment to psychotherapy. In Ireland, a group of patients from Dublin are partaking in an international study to determine the effectiveness of psilocybin, the active ingredient in magic mushrooms, in the treatment of depression.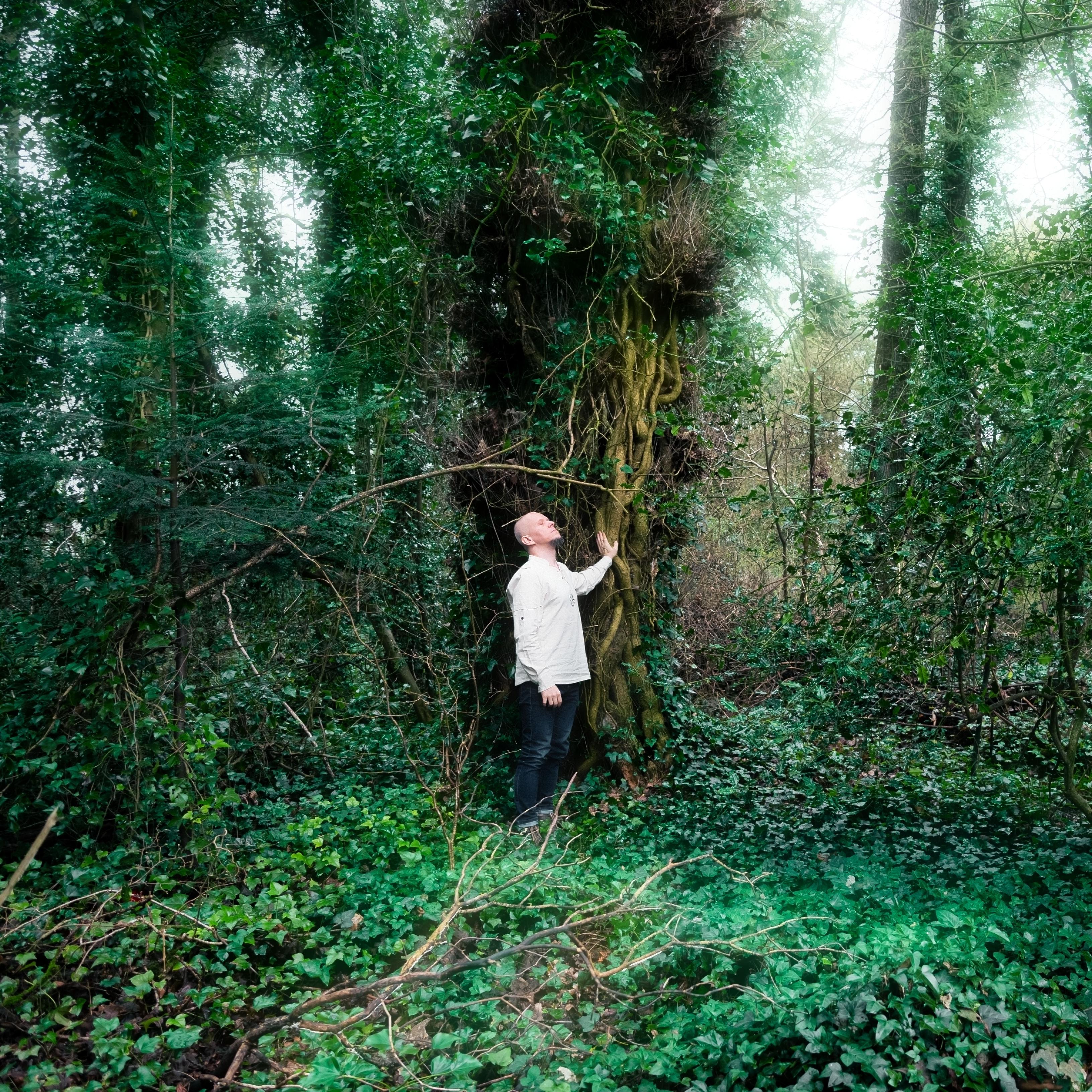 The album was preceded by its lead single 'Larimar', featuring Dublin folk/pop duo Hvmmingbyrd, a track exploring the dichotomy of light and examining the importance of understanding one's turmoil on the road to inner-peace and serenity. 'Larimar' has been used as sync to the visual ad for Cavan based Hu Botanicals. Marcin met the brand's owner Michael and was amazed by his hand harvested CBD oil as well as its benefits to his own mental health. Emiji released his second single 'Unspoken' in February featuring vocalist Sandra Maria which, in line with the album's ethos, examines the vulnerability and bliss of feeling unconditional love and the wisdom and beauty of nature.
Both singles have achieved media acclaim from publications such as Nialler9, Hot Press, The Thin Air, the Journal of Music and DeMars Magazine. In radio, Emiji has seen great support from Dan Hegarty on RTÉ 2FM as well as stations such as, Dublin City FM, RTÉ 2XM, KCLR 96FM, 8Radio, Northern Sound, NearFM, West Limerick 102FM, FlirtFM and PLAYIRISH.
Known for his stunning photography, Emiji is set to release a series of aerial photographs that were inspired by the album. As the music urges listeners to view the world through a more naturalist lens, this series see's familiar landmarks transfigured through a unique and often inaccessible viewpoint. These limited edition prints will be available via his Bandcamp.
'My Journeys' is a beautiful, touching testament to the importance of striving to be one's best self, embracing nature, encouraging change and showing courage to take the first step on a voyage of self-discovery. It's a soundtrack of progress and a hymn to humanity, as Emiji earmarks himself as an artist unafraid to question both himself and the world around him and willing to stretch the limits of creativity in an effort to best understand some of life's most timeless themes.
In celebration of the album's release, Emiji is holding an interactive album listening party via YouTube in which he will play tracks from the album, discuss its inspiration and influences, and host a live mediation for all in attendance. This is scheduled to take place on *Sunday March 28th, at 9pm. *
Album Tracklist:
Joy
Larimar (feat. Hvmmingbyrd)
Dawning
Affection
Unspoken (Feat. Sandra Maria )
Bliss
Helpless
Parks and Alleys (Feat. NCH Gamelan Orchestra)
Wonder Child
Relief