Why so many people are still taking action and how you can join in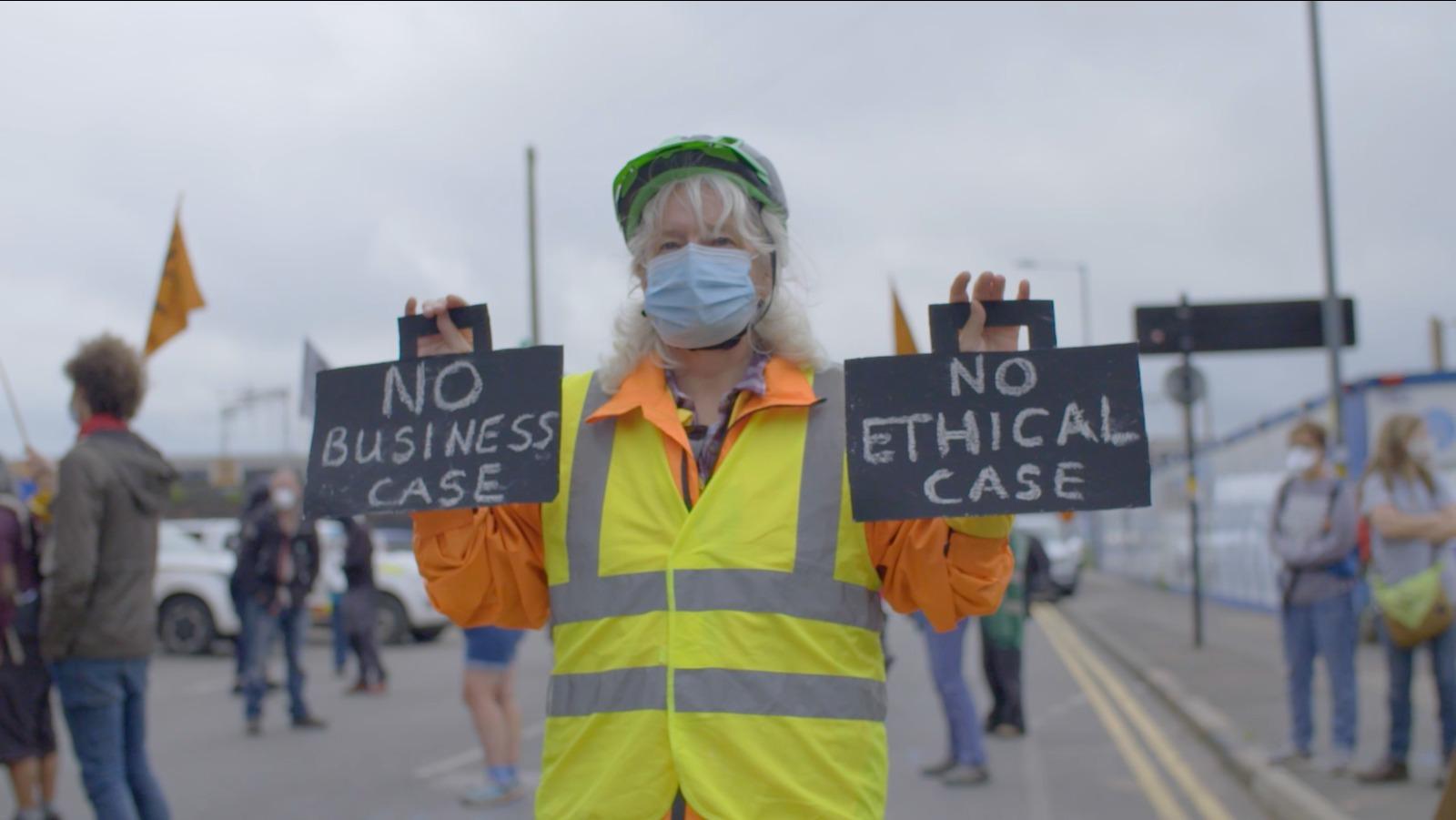 With formal approval given in April this year to construct Phase 1 of the high-speed railway between London and Birmingham, HS2's woodland clearance has been met by protests wherever works have commenced. 
Thousands of locals and environmental campaigners continue their ten-year battle to oppose a project which has forced the sale of hundreds of homes, commercial buildings and farmland against the will of owners. 
How can spiralling costs of over £100 billion and taking at least 120 years to be carbon neutral be morally, economically or environmentally justified amidst a global pandemic & our government's commitment to net zero carbon emissions by 2050?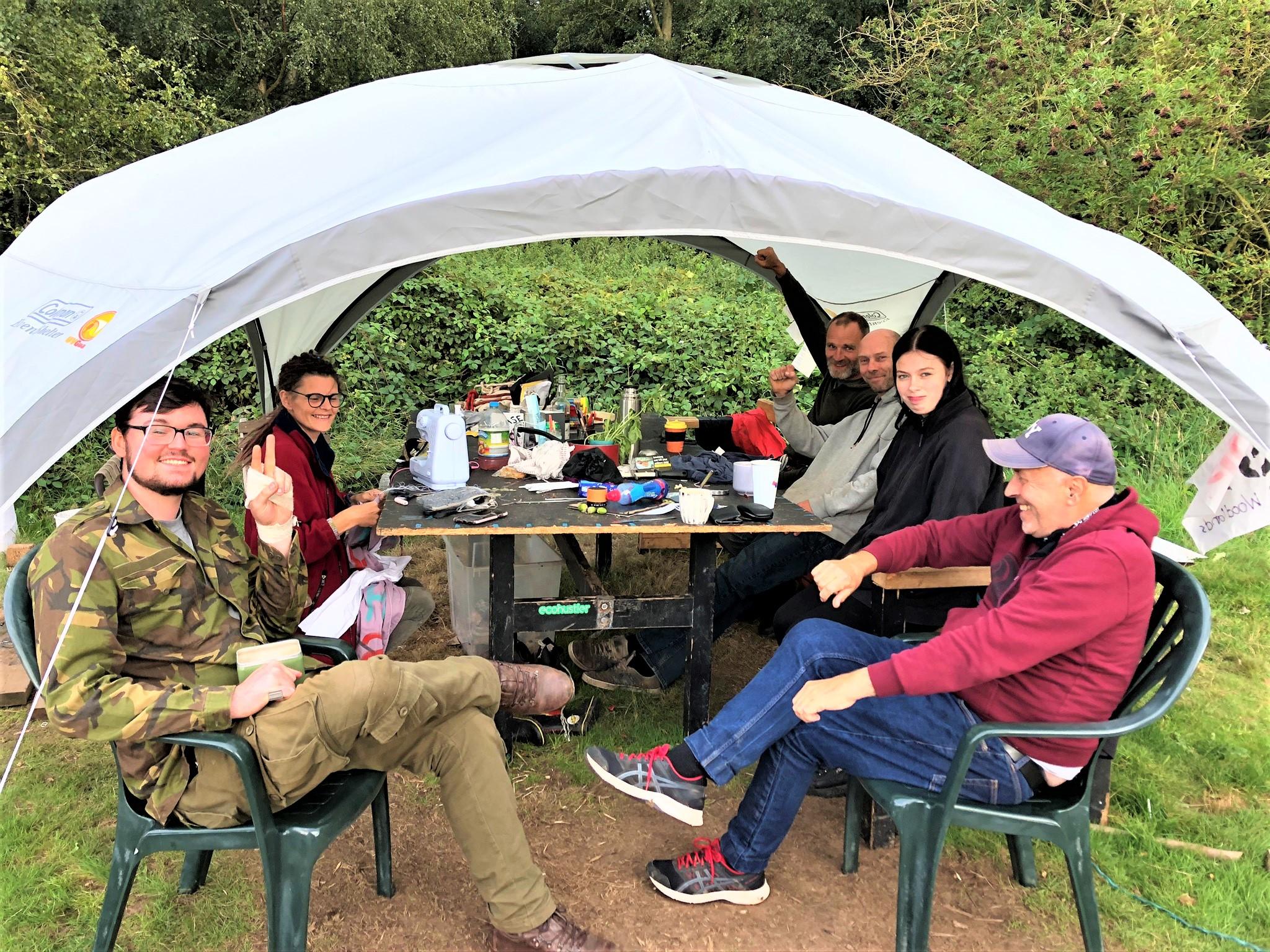 HS2 Protest Camp
After meeting inhabitants of an HS2 Protest Camp at Crackley Woods where I first witnessed HS2's trail of destruction through the stunning Warwickshire countryside, I questioned the fate of these trees, determined not by nature's laws, but by political vanity to deliver high speed rail as a matter of national pride rather than to address the commuting needs of the general public. 
I met many campaigners including a retired Design Technology teacher giving talks on Non-Violent Direct Action, a teenaged RSPCA volunteer who'd run away from home to stand up for her beliefs, an experienced climber passing on his rope handling expertise, a squatter who prepares meals from donations for those who can't afford to cook their own and tree climbers who risk their personal safety to spend days in ancient trees to try and save them from being unnecessarily felled. 
I met vegans who reject the commodity status of animals, and freegans willing to eat packaged food from supermarket bins to minimise waste in our consumerist society. In the camp's kitchen powered by solar panels, I spotted cartons recycled as notice boards, and plant-based milks, nut butters, porridge oats and herbal teas, as well as fresh fruit and vegetables which were either donated, grown on site or from a local Community Assisted Agriculture scheme.
This camp was an exemplary example of autonomous individuals living in a hierarchy-free community, united by their shared passion to halt HS2. During my six-hour visit, I witnessed great camaraderie, intellect, organisational skills and their mutual respect for each other's unique talents. Far from environmental protesters being a public nuisance, as is so often portrayed by the media, there's much we can learn if we take the time to listen to what these compassionate, principled and insightful campaigners have to say. 
Perhaps more of us would be inspired by their efforts to minimise their environmental footprint and their determination to stand up for wildlife and biodiversity in the face of legalised deforestation. I feel honoured to have met some of the people behind such noble action and that I was able to express my heartfelt gratitude to them.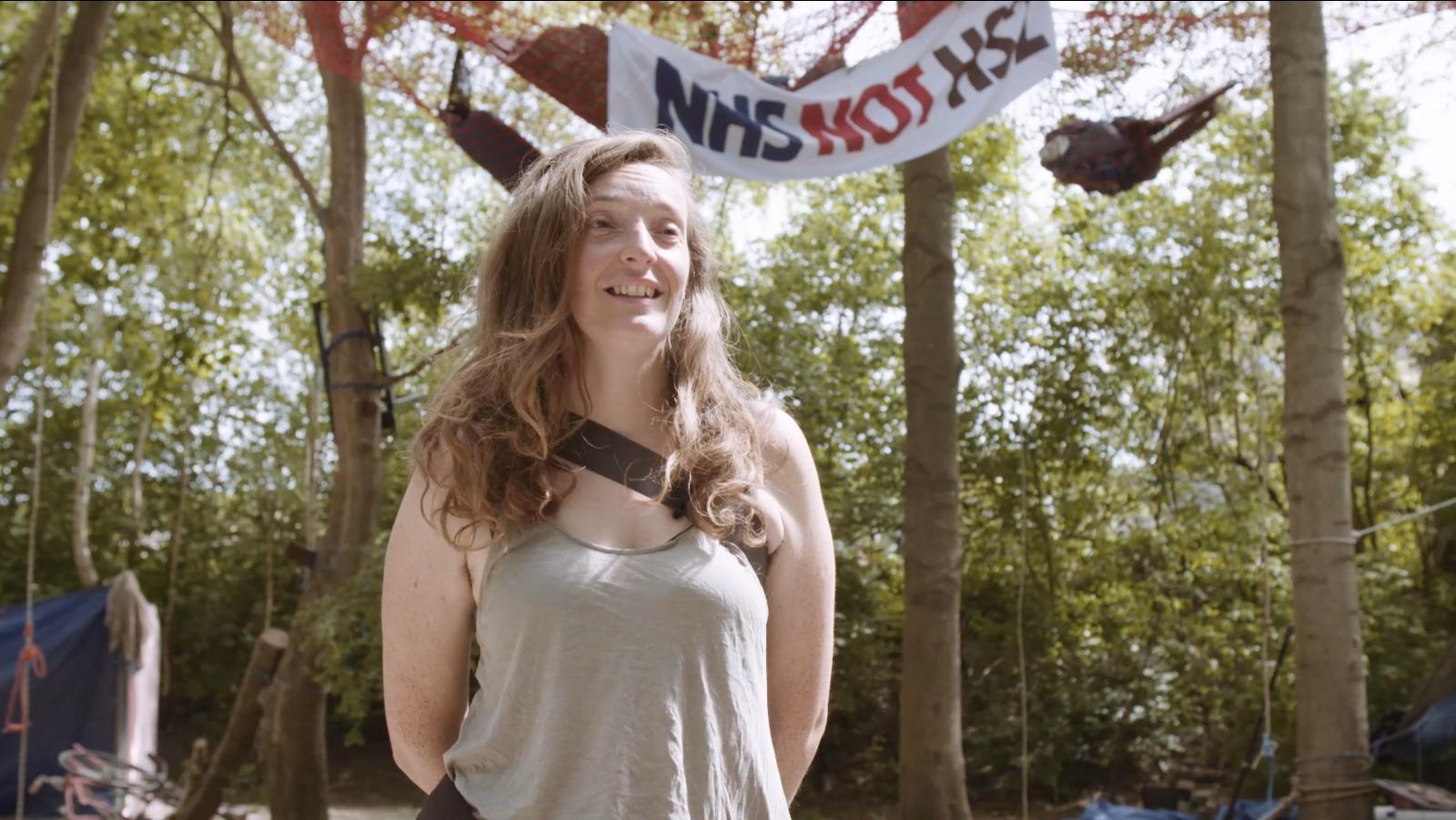 HS2's Greenwashing
Greenwashing claims that HS2 is "Britain's biggest environment project" despite their catalogue of errors documented by The Wildlife Trust highlights their blatant disregard for nature. For example, HS2 have ignored conservation principles by attempting to translocate ancient woodland soil before plants are dormant and deliberately allowing 89,000 of the 234,000 saplings planted so far to die because HS2 managers deemed it more "cost-effective" to replace them rather than water them during the 2018 drought. 
They have also breached environmental laws by felling trees during bird nesting season and disturbing known bat colonies. As Chris Packham has been unsuccessful in his bid for a judicial review, I feel public pressure is the only remaining option to reverse the juggernaut momentum HS2 has gained. It's time to see past HS2's rhetoric, misguided logic and naïve environmental assurances.
Redirecting HS2's Billions
Estimates of £20-£25 million to halt HS2 are worth exploring in my view as millions can immediately be saved by scrapping HS2's dedicated national police group, 24/7 security and use of National Eviction Teams to deal with widespread HS2 dissent. HS2's billions could be redirected towards a green and fair Covid-19 recovery to support the NHS and those most in need. 
Construction workers could be redirected to upgrade existing infrastructure whilst transport demand is likely to be at its lowest for the foreseeable future. This pandemic proves that more of us can work effectively from home than was previously imaginable and polls show we don't wish to return to old commuting patterns. We can all learn from our mistakes and this Government is no different. Fracking was practised in the UK until the High Court ruled the Government's guidelines on fracking to be unlawful. This only happened due to the public outcry and protest from those who intuitively know right from wrong.
How To Help
HS2 is a classic example of unenlightened thinking which emanates from our flawed and outdated institutions which put vested commercial interests before the needs of humanity, thought up by those in power whose life struggles have perhaps severed the instinctive connection to nature they were born with. 
In writing this, my hope is that not a single mature tree, wildlife habitat or ancient woodland will be lost in vain as we continue to raise awareness of the need to halt HS2 before it's too late. If you would like a government review of HS2 in light of the huge downturn in the economy and our country's revised priorities in a post Covid World, you can sign the following petition (petition.parliament.uk/petitions/311642) which needs to reach 100,000 signatures to be considered for debate in parliament: Or visit www.stophs2.org for other ways to help.