Technology
Earth Protector HS2 crowd fundraiser
Jones' Hill Wood needs our support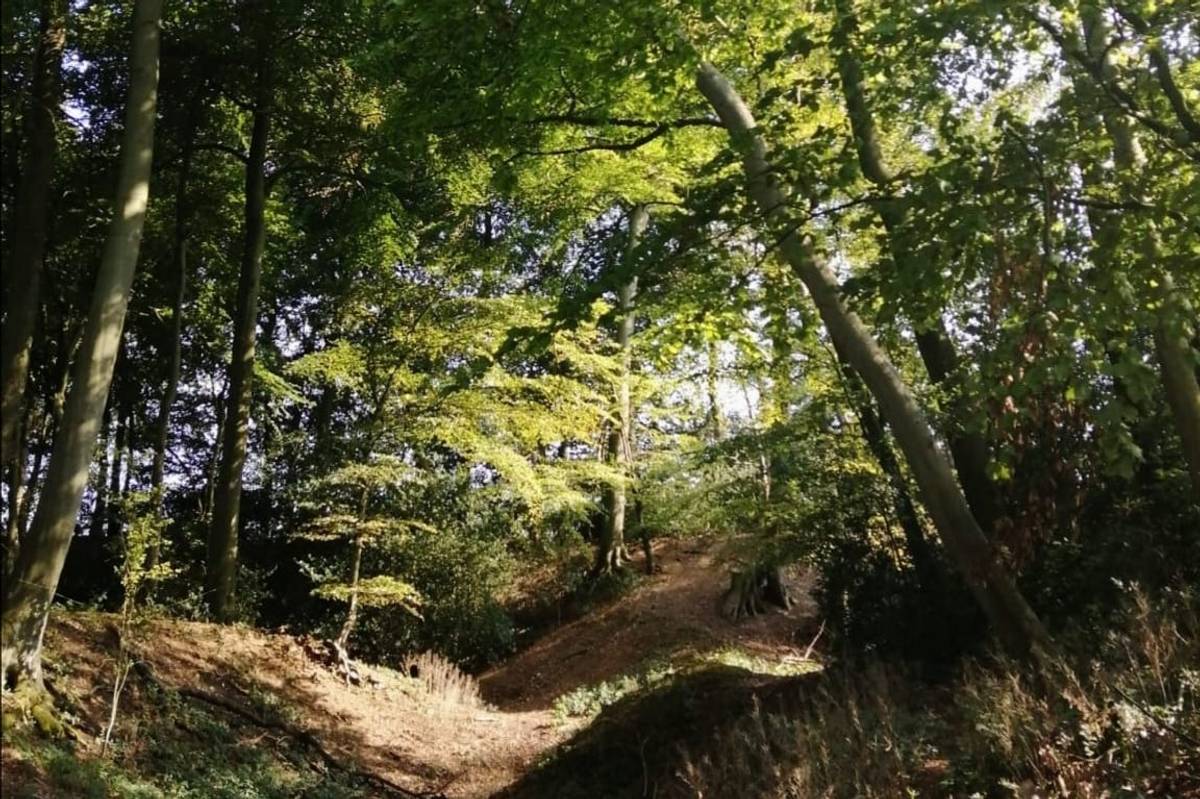 Jones' Hill Wood is a beautiful ancient woodland in Buckinghamshire that has to date been successfully defended from destruction by HS2 through the actions of Earth Protectors, ecologists, lawyers, environmental groups, locals and politicians. The battle for this ancient woodland continues as we also expand our collaborative strategy to protect other areas of natural beauty under threat by HS2.
The tawny owls, red kites, families of badgers, and plethora of other flora and fauna that call Jones' Hill Wood home all have a right to life. However, it was only when a highly respected ecology team corroborated the Earth Protectors long term claims that the woodland is a Barbastelle bat habitat that concerted legal defence began.
Barbastelle bats are vulnerable to extinction in the UK and Europe and need complex old woodlands with a variety of roost types and habitat features that simply cannot be replaced - which is why they're one of the most highly legally protected species in the UK.
Jones Hill Wood in happier times
Despite not having conducted even the minimum standard of ecological surveys, nor having applied for licenses or provided mitigation, HS2 attempted to fell Jones' Hill Wood in Autumn 2020. With a huge outcry that HS2 intended to knowingly commit criminal offences, it was ultimately through the intervention of Thames Valley Police that our collaboration learned that HS2 would undertake surveys.
Outrage escalated when HS2 began undertaking inappropriate surveys in bat hibernation season and trying to influence those surveys by deploying high powered lighting to illuminate the trees, which HS2 were officially notified can kill bats through entombment and starvation or expel bats from the habitat. HS2 have already decimated the habitat and undertaken extensive actions that are disturbing to protected species. It was only through the threat of legal action from a leading environmental organisation that HS2 agreed to abide by their legal duty to apply for licenses.
HS2 have now applied for licenses from Natural England. With huge governmental pressure to push this project through, we fear that Natural England may grant licenses without being able to ensure that action "will not be detrimental to the maintenance of the population of the species", which would be in breach of the Conservation of Habitats and Species Regulation 2017, Reg 55 (9) (b).
This is wrong. HS2 cannot sidestep all ecological due diligence and breach their duty of care just to push through timetables. The Wildlife Trust's report substantiates concerns that HS2 will drive species to local extinction this is an example where the risk is acute and must be avoided. This destruction wasn't even needed, as Aylesbury Vale DC provided extensive planning, showing three levels of less destructive alternative.
We have engaged leading environmental law specialists Richard Buxton Solicitors, who will be ready to launch an injunction in the event that Natural England grant inappropriate licenses. We need to be ready with £15,000 for an emergency injunction and £35,000 for ongoing legal action. In the case that these actions are not needed, these fees will be used in other legal action against HS2. We will be holding HS2 to account for their crimes and we will defend our ancient woodlands and nature reserves from HS2.
Once an ancient woodland is gone, it is gone forever. Now is the time to act!