Technology
Essential Eco-Friendly Festival Gear for 2018
Camping, gadgets, fashion - choose carefully to have the best time while also having a positive impact in the world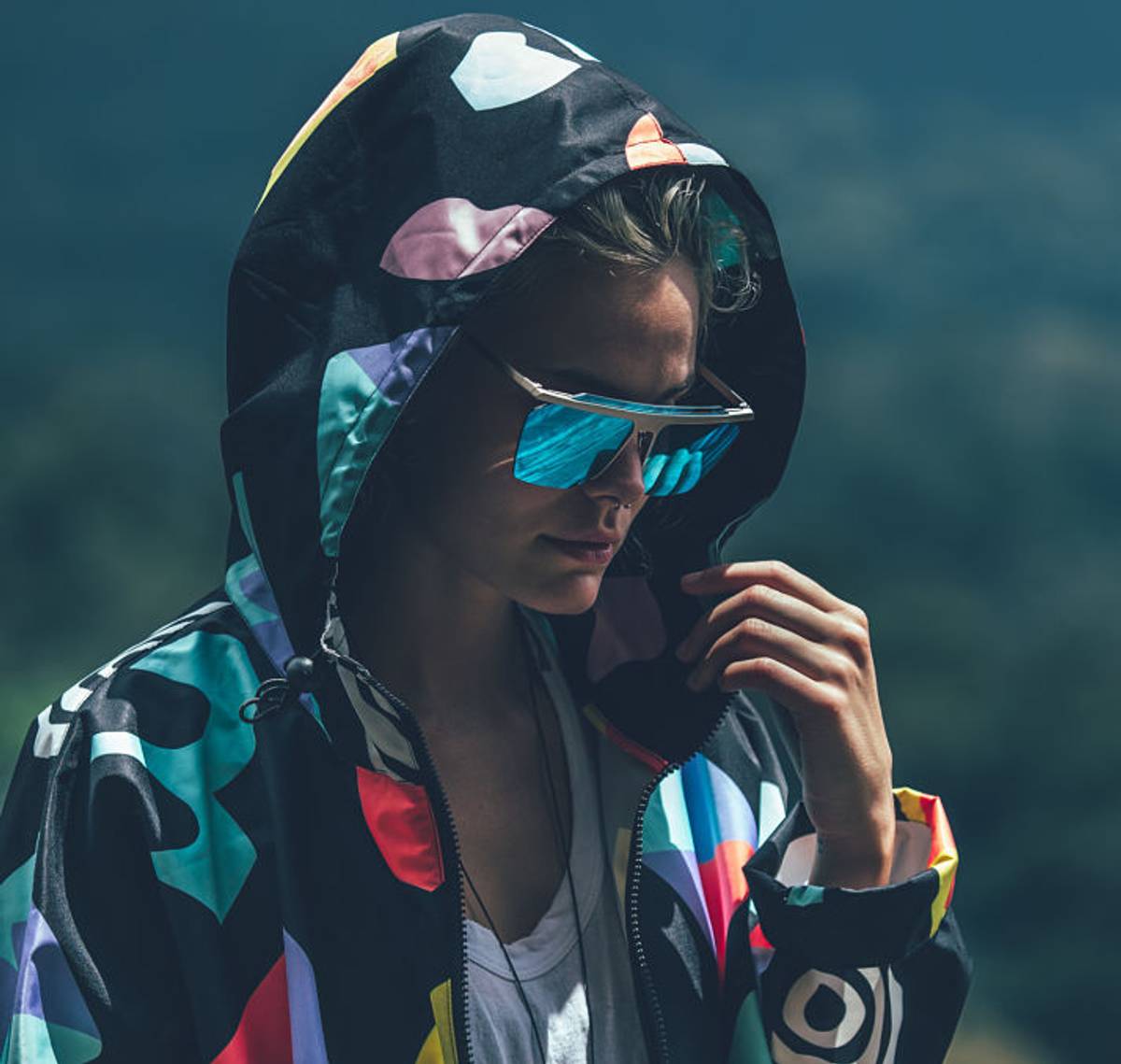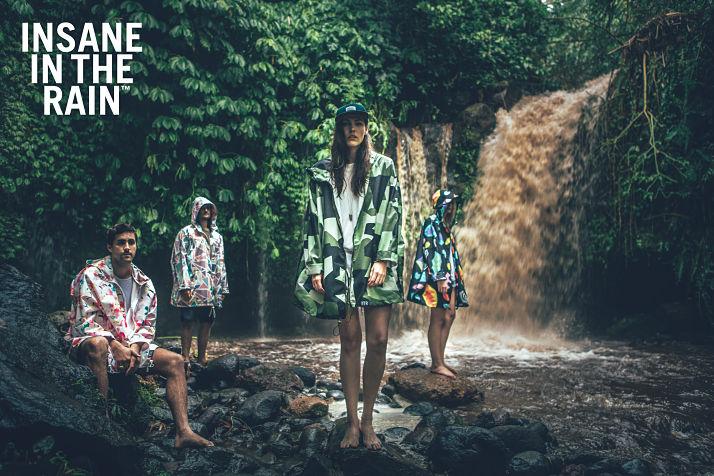 Camping, gadgets, fashion - choose carefully to have the best time while also having a positive impact in the world
Many of our readers are just emerging from hibernation. It is with some disbelief that we stumble outdoors and remember what it feels like to have the warm sun on our skin. We toss wooly jumpers aside and skip into unkempt gardens. Summer is finally on its way and that means one thing - festival season is coming! For decades, festivals were places for hippies to congregate. Away from the bounds of normal society the bohemians would celebrate their weirdness in a judgement free, hedonistic, rural escape from normal life. Times have changed and festivals are increasingly popular. This presents interesting opportunities for people's worldviews to change. "Why can't normal life be more like a festival?" - said many a loved-up reveller as they head home holding hands with flowers in their hair. Festivals like Glastonbury have gone down in history as legendary parties of epic proportions. They are clearly also more than this and offer a glimpse of what life could be like freed from the confines of a continuous growth economy where people cooperate more for good vibes than GDP. Today, leading environmental festivals - like The Green Gathering - are powered exclusively by wind and sun offering another tantalising glimpse of an ecological future.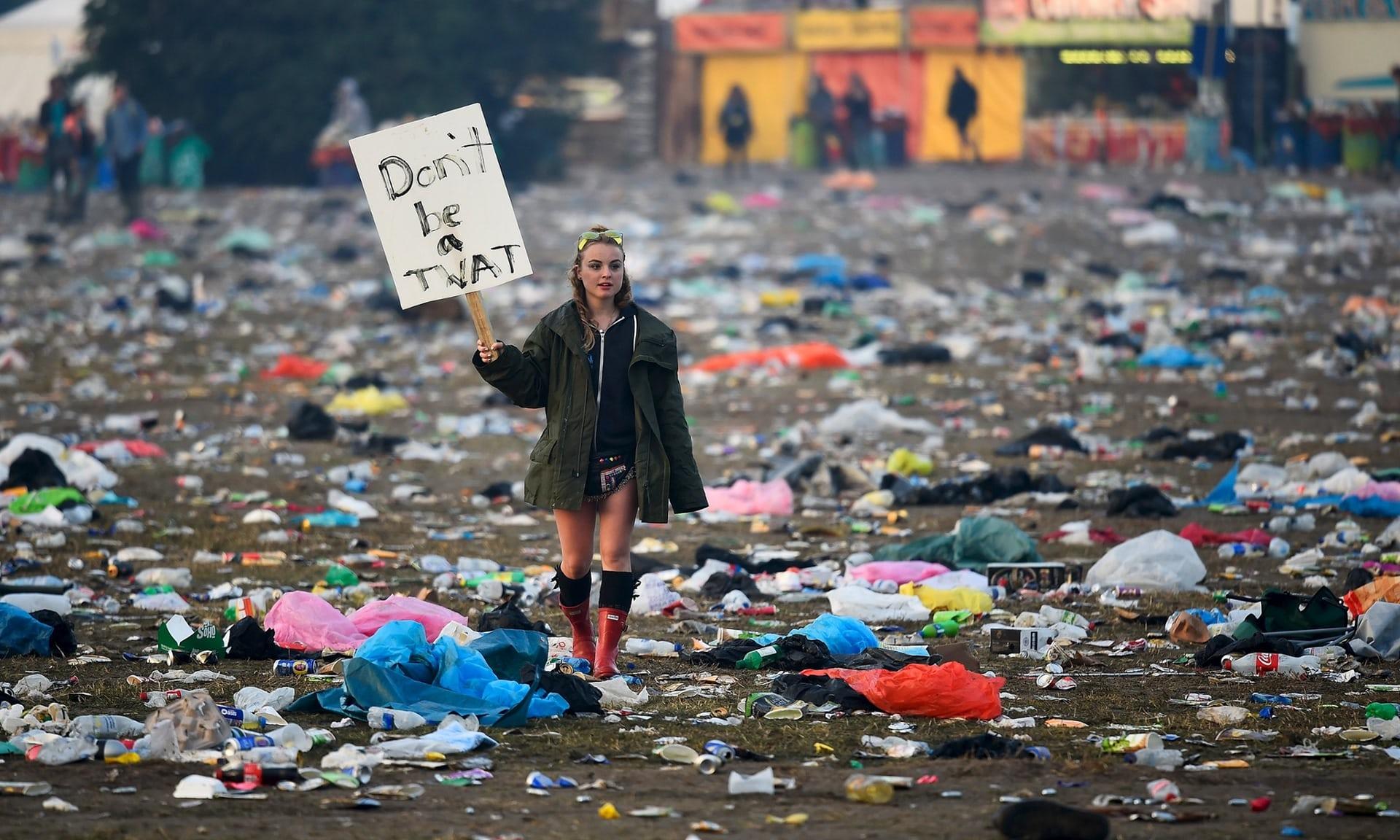 Festival rubbish fallout © Dylan Martinez / Reuters
Environmental awareness, messages of peace and love and a powerful feeling of togetherness have always created a transformational magic at the best festivals that can change people's lives. Sadly, however positive the impact on human psychology, festivals are getting a bad wrap because of their impact on the biosphere. The main problem is rubbish in the form of the dreaded and ubiquitous plastic but there are other impacts from travel and energy use too. Luckily, many awesome, new, green brands are emerging offering essential festival kit without the negative impacts. If you are starting to plan for festival season 2018 check out our top selection of the best green gear and have incredible festivals without damaging the land.  
The tip field at Glastonbury Festival
Rent or buy a canvas tent, tipi or yurt
It is possible to buy a cheap tent for under £30. The trouble is, these are such low quality they will not survive many outings. After three days of party, some munters are tempted to just walk out of the festival leaving their tent in the field. This causes a headache for festival organizers who then have to deal with the waste and, worst of all, puts more plastic into mother nature. Much better is to use a better quality canvas tent that will provide many years of trusty service. Bell tents are great and also stay cool when things get sweaty. If you want to avoid carrying a tent at all and can afford it, why not book a ready-pitched tipi for your festival? The UK's leading tipis and yurts maker are Hearthworks. Their amazing, handmade accommodation can be found at: WOMAD, Electric Picnic, Port Eliot, Sunrise, Shambala and Bestival as well as many others, notably the tipi field at Glastonbury Festival.

Solar light and charger
You are back in your tent after 24 hours of intense raving. You have two issues - 1. You need to charge your phone so that you can text the fleeting beauty who scrawled her number on your arm before the ink is sweated off. 2. You need a light so that you can find your toothbrush. The d.light S300: Mobile Charging + Light will solve both these problems in one go whilst also making a positive contribution to the well being of many people you will never meet. The company is built around a social mission to help the people who need it have access to safe, renewable light - on tap. Their solar powered gadgets are sturdy and water resistant. You will look back on the days you took batteries out of your torch and tossed them into landfill with a shudder.
Durable Stainless Steel Food and Drinks Storage
Food and drink at festivals can be amazingly good and the trail blazers at Shambala have incredible new ethical policies that go easy on the planet and other creatures. If budgets allowed we would just eat out all festival, sadly, few of us are in this position. The solution is to strategically bring in hearty and healthy supplies to stay nourished in the thick of all the action. Of course, no one should ever buy bottled water. Just refill your stainless steel canteen to save money and avoid plastic. Elephant Box have seriously raised the bar when it comes to lunch boxes and canteens. Their gorgeous tins are slick, satisfyingly chunky and virtually bomb proof. Ditch the sad tupperware that leaches BPA into your food and bends out of shape so it is chucked away after a month. Elephant Box is the kind of kitchen gear you will pass to your grandchildren after a colourful rite of passage ceremony. Your tin will probably be discovered by archaeologists in ten thousand years and marked as a sacred artifact from the time humans got their shit together and stopped barfing plastic everywhere.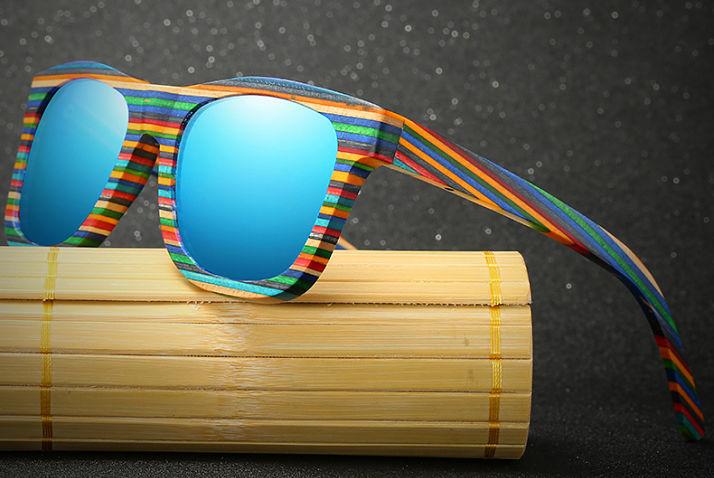 Oval Wooden Sunglasses Zebra Wood Vintage Style UV400
Bamboo Sunglasses
Any plastic we buy will at some point have to return to mother nature. The less plastic we buy the less has to be dumped somewhere. FreshForPandas Sunglasses works this angle whilst providing fresh, stylish and funky alternatives to big corporate brands. Bamboo is one of the most renewable and versatile materials on the planet! It grows fast with little pesticide, fertiliser or GM's and one of the top oxygen producers in the plant world. Making anything out of bamboo also requires less energy, water and causes less pollution than working with plastic.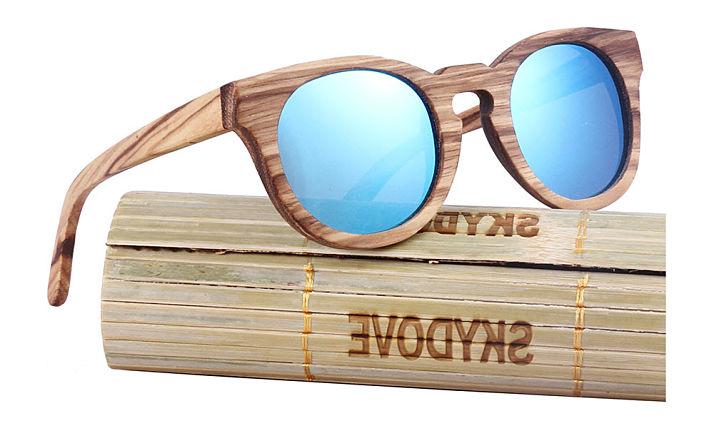 Real Bamboo Sunglasses Polarised UV400, Dark Brown with Pin Detail with Wood Case, EZ028
The Zoom Rocket Stove
Not all festivals will let you have your own fire - but if you have the chance to bring in a stove and cook - the best option is the Ecozoom Versa Insulated Rocket Stove. These genius machines suck air in to combust the gas given off from smoking wood. The results is a roaring flame coming off a handful of twigs. With the Zoom stove there is no need lug big bags of charcoal with you. Simply find a small bundle of twigs and you are good to go.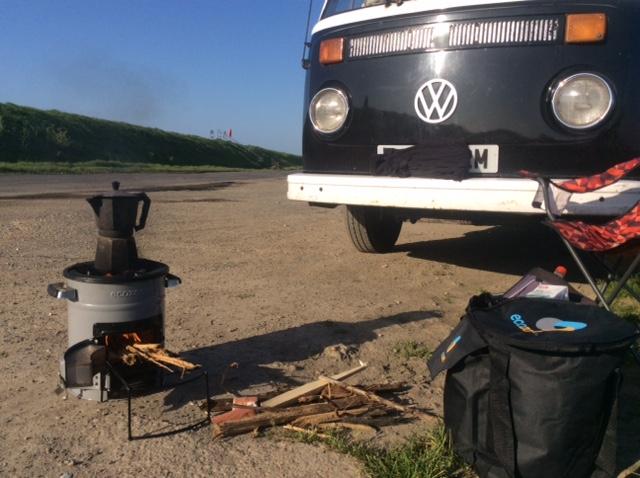 The Zoom stove in action
Upcycled Rain Wear
Be prepared. Our fickle climate can turn in the time it takes to change a band. If you want a gorgeous jacket without the environmental fallout Insane in the Rain have you covered. Their innovative and exceptionally sustainable manufacturing process actually absorbs plastic out of the environment. Your great look is a colourful testament to human ingenuity and lights the way to a circular economy in which nothing is dumped in nature. If all businesses operated like this, ecological systems would recover and our world would refill with all the other creatures who are currently being pushed to extinction. Now that would really be cause for a party! This summer, fly the flag at festivals and spread the word. We can co-create an ecological future in which all the other creatures of Earth also thrive… if we all choose carefully.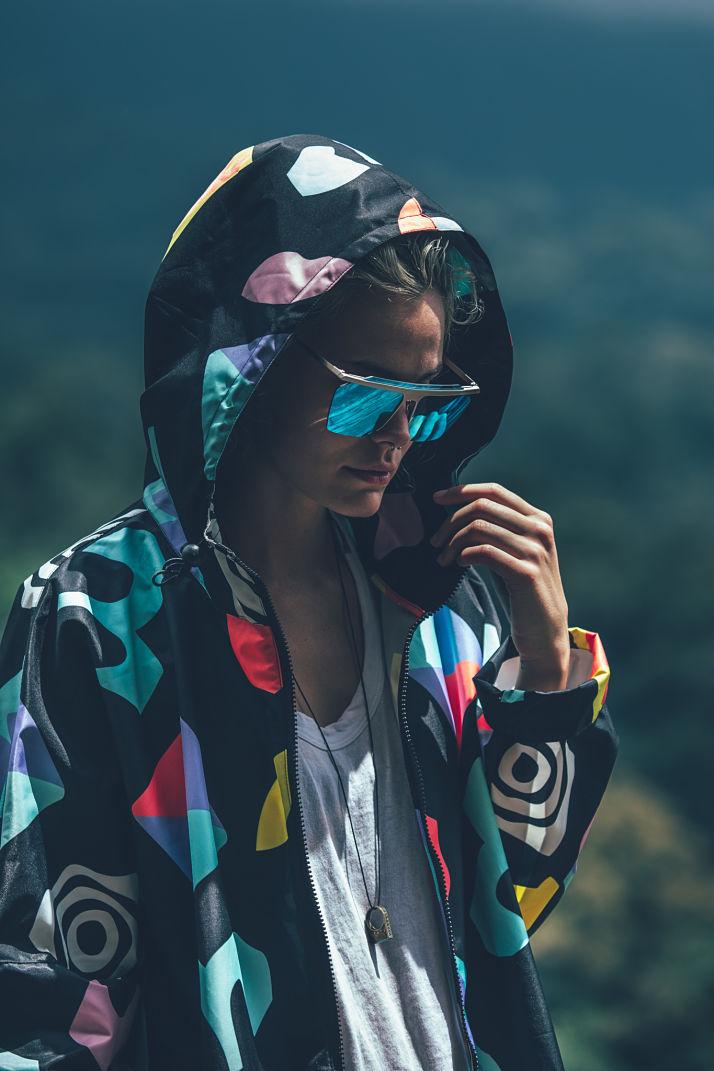 Insane In The Rain