Technology
Two becomes three for shipping protest couple
Saint Valentine reigns supreme as pair who fell in love at demo set to return two years later, with baby, to help protect the arctic
In 2018, Darryn Sorensen-Brown from South Africa and Mada Abdel-Rahman from Palestine joined a group of performers who participated in the first ever demonstration outside the United Nations International Maritime Organisation (UN IMO) on London's Southbank. The troupe of actors welcomed delegates to the conference and gave them flyers with information about climate change. Once all the delegates were in the building the actors lined the shore of the Thames. Behind them, giant reverse graffiti read -
IMO don't sink Paris
referring to the implications for the Paris climate agreement if shipping doesn't clean up its act and reduce its pollution.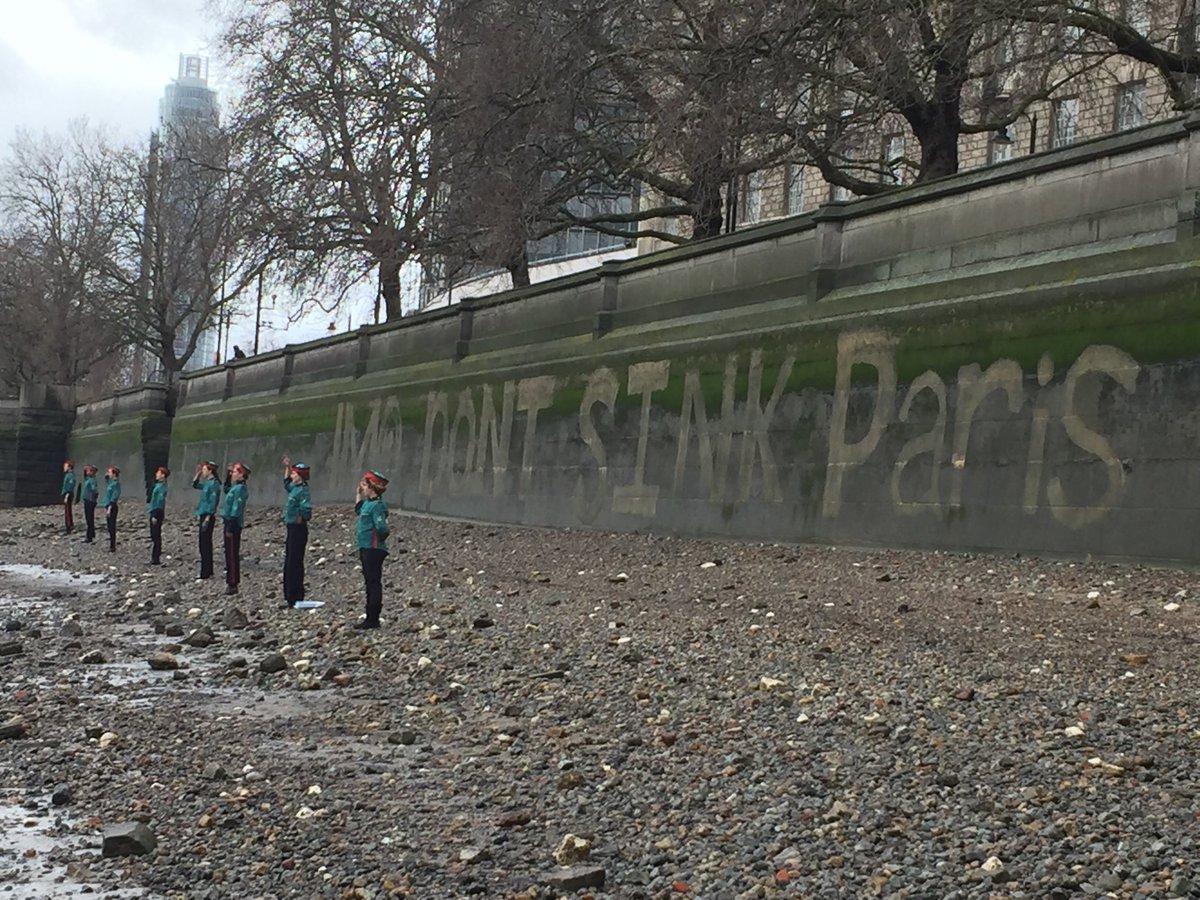 Mada says -
"It was a great day being involved in the historic first demonstration outside the IMO. Some of the delegates were very supportive and pleased we were there. They shared our concerns about climate change and urged us on."
Darryn says -
"Aside from the thrill of being involved in an important direct action it was amazing that this event brought Mada and I together. Since bedding down together the night of the demonstration we have never left each others side or spent a night apart. Now, we have had our little baby Zen."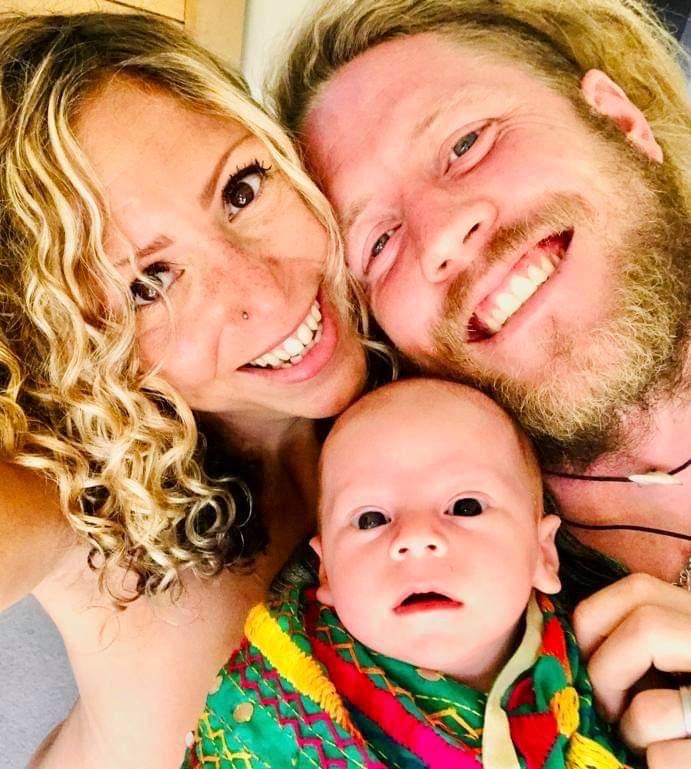 The shipping industry is a massive polluter. On land, emissions from industry are increasingly strictly regulated. Out on the open ocean ships still burn the dirtiest fuels driving climate change and ocean acidification. Where the ships come close to coastlines, a fog of air pollution harms communities. Air pollution from ships is linked to approximately 400,000 premature deaths from lung cancer and cardiovascular disease alone and around 14 million childhood asthma cases annually. These deaths are concentrated in East Asia, South Asia and Europe.
The UN IMO is the body that is supposed to regulate shipping. It stands accused of being corrupted by corporate interests and colluding with industry and Big Oil. In an extraordinary case of greenwash, ships have been burning new "frankenfuels" - claiming they are clean when actually they have been depositing black carbon on the arctic causing the ice to melt faster than ever.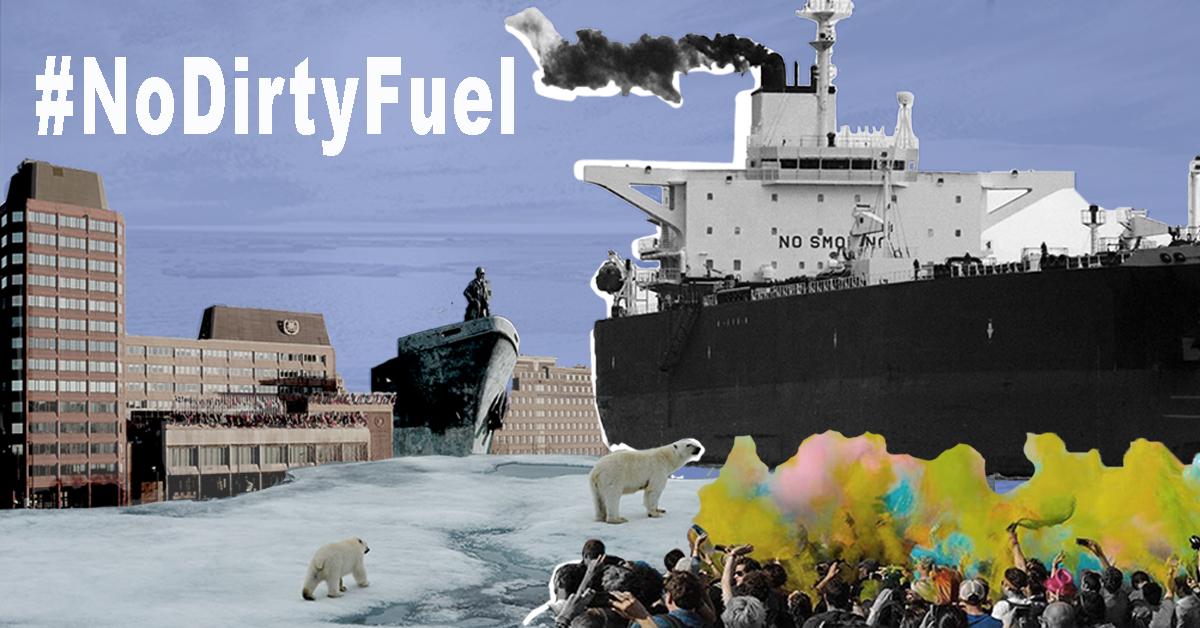 Monday 17th of February the countries of the world are once again meeting at the iconic IMO building in London. This time the meeting is called PPR7 and delegates will be discussing pollution prevention and response. Once again, Ecohustler Online Magazine will be out on the streets calling for action to clean up the sector. This time, the maverick media company will also be joined by representatives from Extinction Rebellion. Increasingly the spotlight is on shipping to clean up its disproportionately harmful impact on the world.
It is the first Monday after Valentine's Day and so it is a poetic twist of fate that the the couple that got together outside the IMO two years previously are returning - this time with their baby.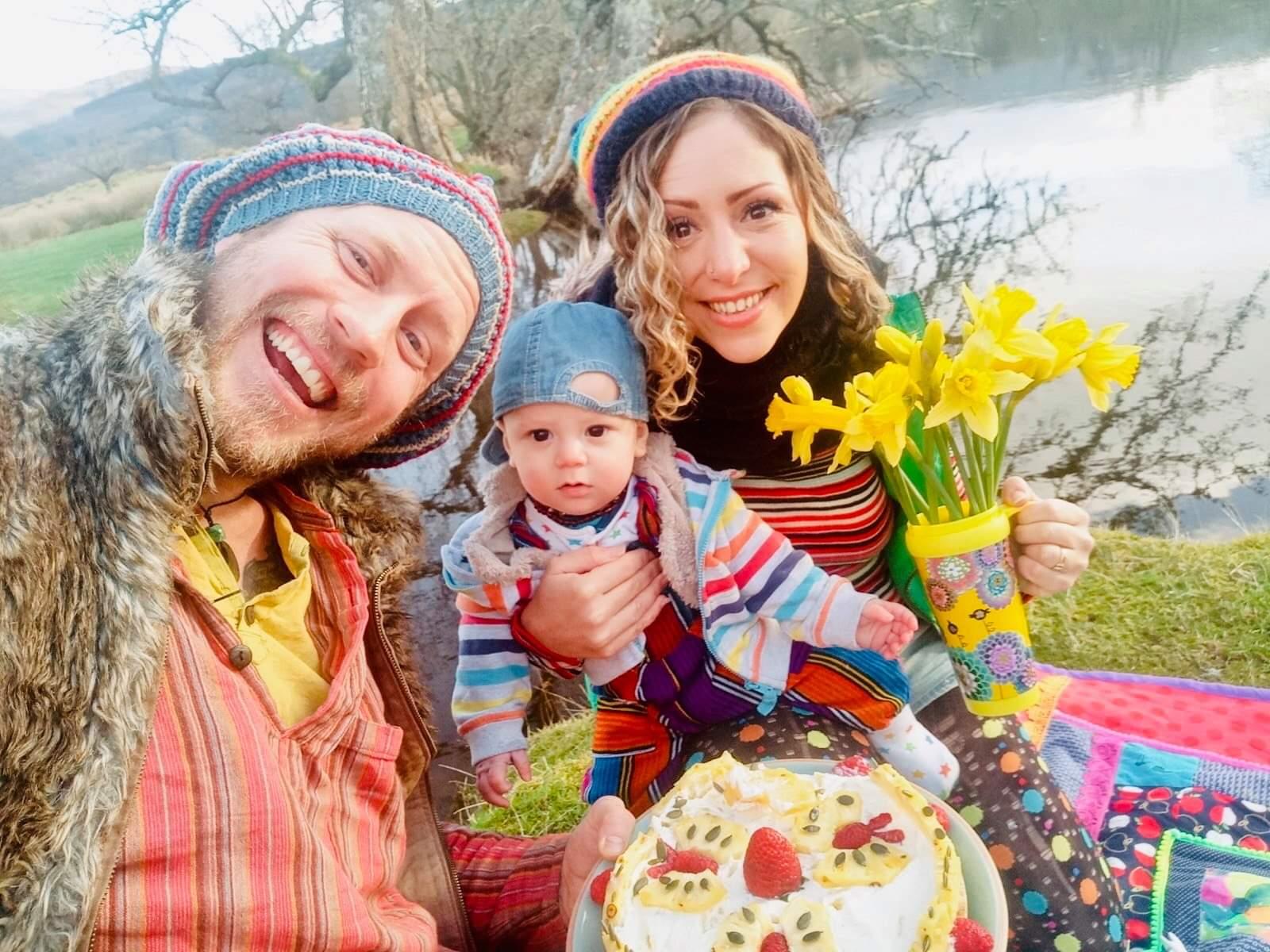 Darryn says -
"When I hold my baby I feel such overwhelming love. I also fear for his future. If the arctic ice melts our planet loses a vital store of coolness. Once the ice goes runaway climate change may be unavoidable. We have to act now to stop our planet getting too hot."
Mada says -
"I'm so proud of the little family we've created as a couple, as well as a group collectively standing together. We are returning to the UN IMO once again calling for the delegates and the whole institution to take action. All of our futures depend on it. I urge other people reading this article to come and join us on your way to work. The more people outside the building the stronger the message. We have to take action now before it is too late."
You can join the action on Monday morning (17th February 2020 - 0800) outside the UN IMO in London. More information here -
https://www.facebook.com/events/947459912315359/